Mexico: Soldiers Head To Nuevo León After Casino Royale Massacre
Federal police and soldiers began arriving in the Mexican state of Nuevo León Saturday, following the torching of the Casino Royale on Thursday in the capital of Monterrey, a massacre that left 52 people dead and caused public outcry.
During a visit to the state Friday, Mexican President Felipe Calderón ordered federal police and soldiers into the state to reinforce security.
The additional security forces will amount to 1,500 federal police officers and 1,500 army soldiers, according to security spokesman Jorge Domene.
Authorities have also confiscated some 1,500 slot machines from 11 casinos, according to the Associated Press, in an attempt to crack down on illegal gambling operations.
The violence at the Casino Royale this week has pressured authorities to address the issue of illegal gambling.
Deputy Lizbeth Coronado García said she had filed legal complaints with the federal District Attorney against 200 casinos in May — including the Casino Royale — for skirting regulations, but her actions did not lead to the closing of any of the establishments.
"I would have hoped that the District Attorney's office, during that time, would have visited the casinos to investigate what we denounced, but they didn't do anything," Coronado García said, according to Animal Político.
Coronado García says that unregulated casinos serve as propitious environments for money laundering.
At a press conference Saturday, the Casino Royale's attorney Juan Gómez denied allegations that the establishment operated illegally.
The motive for the attack on the Casino Royale remains unclear. A group of armed men entered the building and set fire to it, killing 52 people, including a pregnant woman. Seven of the victims have yet to be identified.
The government says the death toll from Mexico's drug war has reached 35,000 since Calderón launched a major offensive against the country's cartels in 2006. Some independent estimates place the figure as high as 40,000.
Image: Gobierno Federal @ Flickr.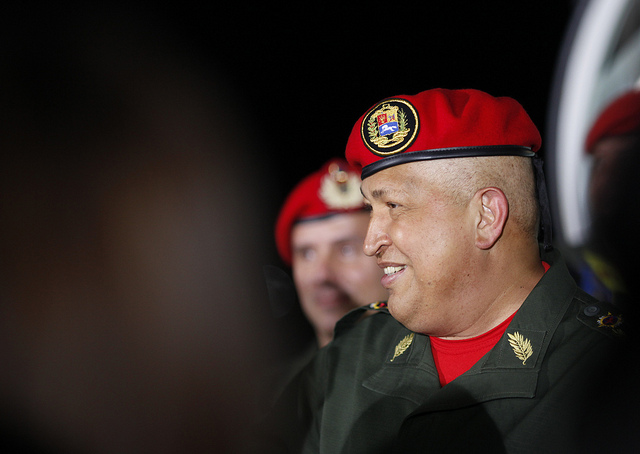 August 29, 2011
> Staff