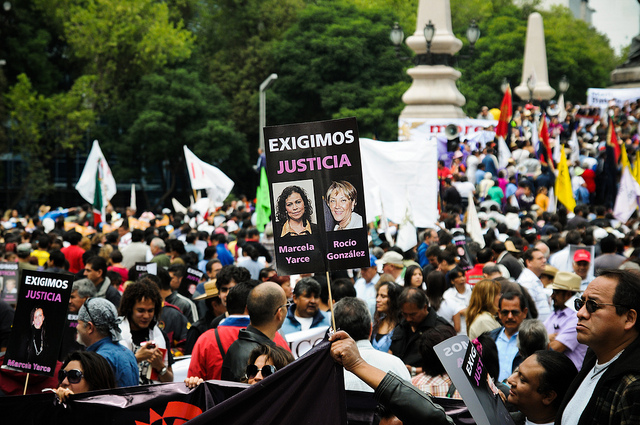 Motive In Killing Of Two Female Mexican Journalists Ruled A Robbery
October 5, 2011
By Staff
Today in Latin America
Top Story — The motive behind the killing of two female Mexican journalists found naked and bound back in September was ruled a robbery by Mexico City's chief prosecutor. The two men who were detained in connection with the killings will be placed under house arrest as investigators gather more evidence to charge them with the deaths of Marcela Yarce and Rocio González. Chief prosecutor Miguel Mancera said that the two men had taken one million pesos, or about $71,800, in cash from the two women. Prosecutors said that the fingerprints of one of the men were found inside the vehicle of one of the journalists. Yarce was the founder of a political magazine and González was a freelance journalist who owned a money-exchange business.
Read More From The Washington Post.
Headlines from the Western Hemisphere
North America
Caribbean
Central America
Andes
Southern Cone
Image: Eneas @ Flickr.