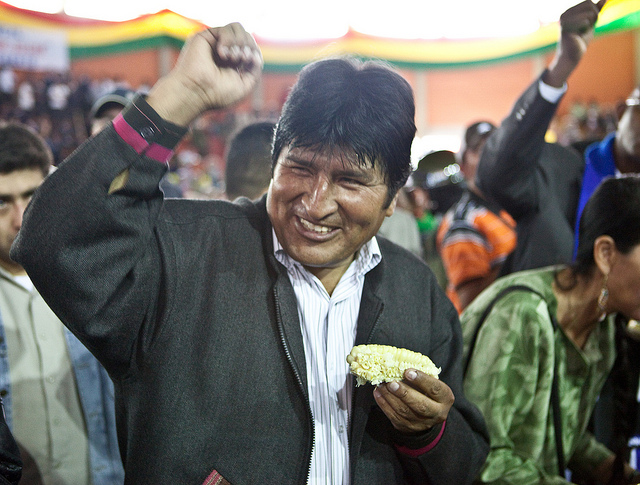 Bolivia: Morales Accuses U.S. Of Inciting Indigenous Protests
August 22, 2011
By Staff
Today in Latin America
Top Story— Bolivian President Evo Morales accused the United States Sunday of inciting a protest by indigenous protesters against a Brazilian-financed highway that would cut through an Amazon nature preserve. Morales, who in the past has had a strained relationship with the U.S., threatened to expel the U.S. Agency for International Development from the Andean nation for allegedly fomenting the unrest. However, critics of Morales said that the Bolivian leader is using the U.S. as a scapegoat to explain indigenous opposition to development projects and oil and gas exploration in Bolivia's eastern lowlands. In 2008, Bolivia expelled the U.S. ambassador and U.S. drug enforcement agents after Morales accused them of aiding his political opponents.
Read More From The Miami Herald.
Headlines from the Western Hemisphere
North America
Caribbean
Central America
Andes
Southern Cone
Image: kk+ @ Flickr.