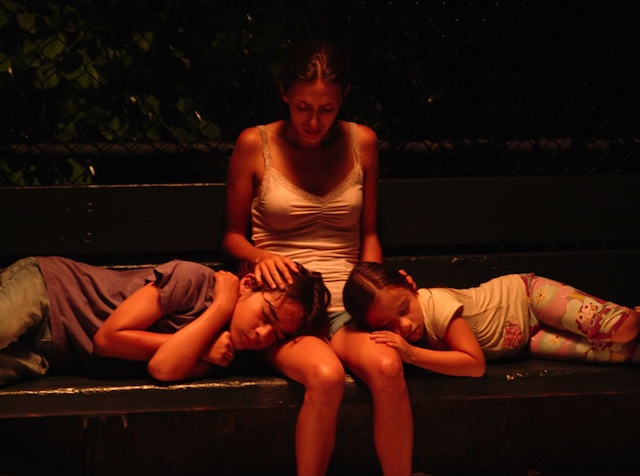 Immigration Reform Advocates Announce DREAM Act Scholarships In New York
NEW YORK – The New York Immigration Coalition and the Fund for Public Advocacy launched a scholarship program Monday night aimed at undocumented students that would be eligible for the DREAM Act, if the federal bill were to pass.
The organizers said after a screening of the film Entre Nos at Tribeca Cinemas that they had raised $20,000 to fund 10 scholarships for undocumented students who might benefit from in-state tuition or financial aid if the DREAM Act were passed. The organizers continued to raise funds after the screening, calling out to members of the audience to donate $50.
The announcement comes as Republican preference for beefed up immigration enforcement is making a bipartisan comprehensive immigration reform bill more ellusive. The DREAM Act, with its narrower focus on providing a path to citizenship for certain immigrants who came to the United States as children, provides activists with a more practical short-term goal.
But if Republicans have largely backed away from immigration reform, the organizers did not see the Obama administration as a source of inspiration either. A panel with the director of Entre Nos Paola Mendoza, journalist José Antonio Vargas and immigrant rights activist Chung-Wha Hong criticized both parties' approach toward immigration reform after the screening.
Despite supporting the DREAM Act in speeches, Chung-Wha pointed out that Obama has not heeded activists' demands to place a moratorium on the deportation of immigrants who would qualify for the DREAM Act if it were passed.
Instead, Chung-Wha said, Obama went "halfway" and ordered the Department of Homeland Security to review some 300,000 deportation cases and exercise prosecutorial discretion to decide which cases merited priority attention.
"Both parties have shown such a lack of courage," Chung-Wha said.
"I find myself getting angrier and angrier," said the journalist-turned-activist Vargas, referring to the lack of political energy behind immigration reform efforts. "It's hard for me to wait for the Obama administration to do anything about this. I think they're more worried about getting themselves reelected."
Vargas, who declared his undocumented status publicly in a New York Times Magazine article published in June, implored U.S. citizens to throw their support behind reform legislation such as the DREAM Act. "We are in the middle of a civil rights movement," Vargas said. "You have a responsibility in the same way that white people did during the civil rights movement to say 'this is not right.'"
The film Entre Nos tells the story of Mariana, an undocumented Colombian immigrant with two children, all three of whom wind up homeless in Queens and working as can collectors when the children's father abandons the family. The story is based on director Paola Mendoza's personal experience and dedicated to her mother.
"We wanted to put a human face on the immigrant experience," Mendoza said of her film.
Local DREAM Act student activists shared their stories with the audience before and after the screening.
Cesar Vargas, an undocumented student who recently graduated from CUNY Law School, said when he was growing up he learned English as a foreign language and worked since he was 11 to help his mother pay rent.
"Despite that sacrifice, I may never become a lawyer because of my status," Cesar Vargas said, adding that he is working to found a national lobby firm to push the DREAM Act.
The film's message resonated with DREAM Act activist Lucia Allain, a college student who grew up poor in Jackson Heights, Queens. "Back then, I also picked up cans, and now I stand where I am, studying broadcast journalism," said Allain, who recently cofounded an advocacy group called the Dream Scholars.