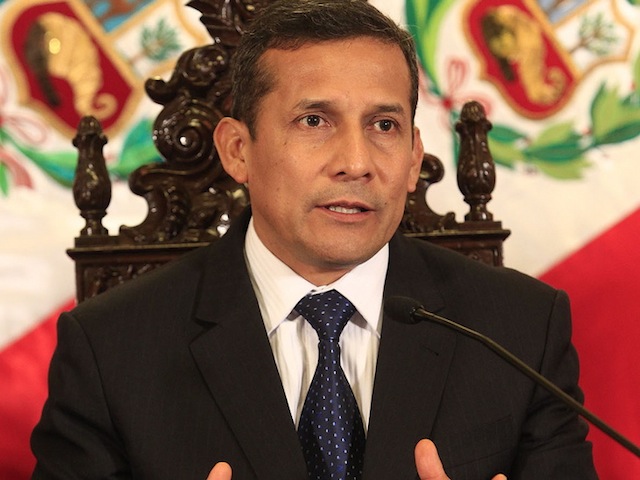 Peru: Ollanta Humala Fires 30 Police Commanders In Corruption Clean-Up
October 11, 2011
By Staff
Today in Latin America
Top Story — Peruvian President Ollanta Humala fired two-thirds of the country's top police commanders in a move intended to root out corruption. Thirty of Peru's 45 police generals have been forced into retirement, including the country's overall commander and the head of the anti-drugs force. Besides being one of the world's fastest growing economies, Peru is also one of the fastest growing producers of cocaine with a United Nation's report released in June forecasting that it will soon take over Colombia as the world's largest producer of the drug. A number of the officers forced into retirement by Humala have been accused of taking bribes from drug traffickers. Critics accused Humala of acting in haste and doing favors to friends by promoting dozens of officers in the armed forces. One general claims to have been fired even though he had not been linked to any wrongdoing. Humala is a former solider who took office in July on the promise of a tough stance toward corruption and drug trafficking. Peru's Vice President Omar Chehade said that the changes to the police came only after "rigorous evaluation" of the security forces.
Headlines from the Western Hemisphere
North America
Caribbean
Central America
Andes
Southern Cone
Image: Presidencia Perú @ Flickr.