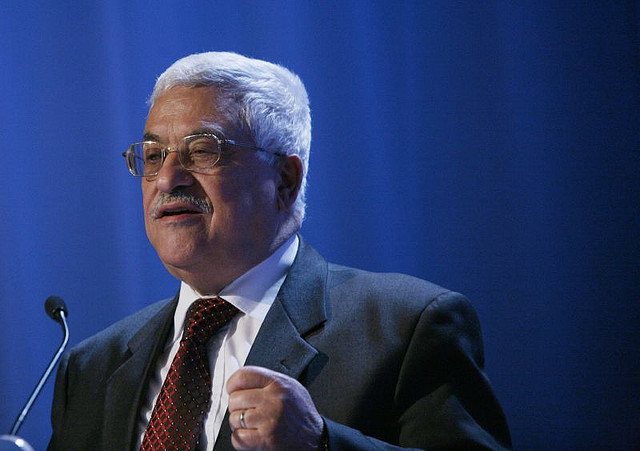 Abbas Colombia Visit: Palestinian President Seeks Support For Statehood Bid
President of the Palestinian Authority Mahmoud Abbas arrived in Colombia Monday, where he hopes to gain President Juan Manuel Santos' support for Palestine's bid for recognition by the United Nations.
The trip marks the first time that the president of the Palestinian Authority visits Colombia, according to CNN.
Beginning with Brazil and Argentina in December, one by one South American governments have come out in support of a Palestinian state. Political ideology has not played a major role in the region's embrace of Palestine — the proposition has won support from conservative Peru (under the outgoing Alan García administration) and Chile, just as it has from the left-leaning governments of Paraguay and Bolivia.
Colombia is the last independent country in South America that has yet to follow suit. The Santos administration's position is that it prefers for Palestine and Israel to solve its conflict through diplomacy before Colombia will extend recognition to a Palestinian state.
But Colombia's support would be valuable to Abbas. Colombia holds a rotating seat at the U.N. Security Council, where Palestine filed a bid for full recognition by the United Nations. Colombian Foreign Minister María Ángela Holguín told reporters in Bogotá before the opening of the U.N. General Assembly last month that Colombia would abstain from the controversial vote.
In an effort to change Colombia's position, Abbas will meet with Santos at the Casa de Nariño (Colombia's presidential palace) on Tuesday at 10 am. On Monday, Abbas will tour the historic section of the capital of Bogotá and meet with the city's mayor, Clara López of the leftwing Polo Democrático Alternativo, who will present him with the key to the city. Abbas will then meet with other Colombian political leaders, as well as members of Colombia's Palestinian community.
Colombian political experts interviewed by Spanish newswire EFE, however, said that it would be difficult to change the Colombian government's position. Santos says that meeting with Abbas does not mean that his administration plans to change its vote at the U.N. Security Council.
One reason behind Colombia's refusal to follow the regional trend toward recognition of Palestine may be the country's close ties to the U.S. government, which plans to veto the Palestinian statehood recognition petition before the U.N. Security Council. The U.S. government has spent more than $7 billion in military and social aid to Colombia since 1999, primarily to combat leftwing guerrillas and drug traffickers.
Abbas' visit to Colombia comes at the tail end of a three-country tour of Latin America that brought Abbas to the Dominican Republic and El Salvador, both of whom support Palestine's statehood bid.
Image: World Economic Forum @ Flickr.