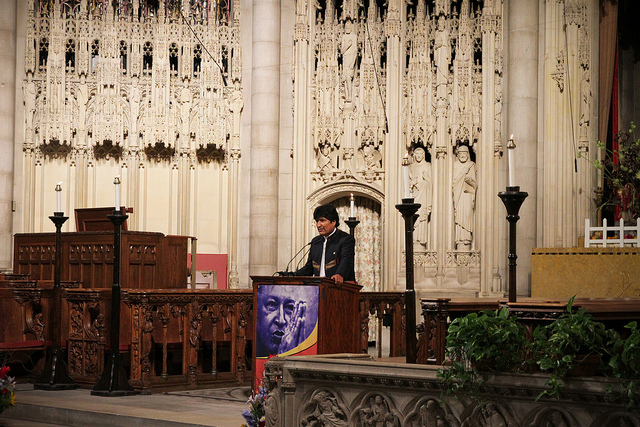 Bolivia And The United States Reestablish Ties
November 8, 2011
By Staff
Today in Latin America
Top Story — Bolivia and the United States will reestablish diplomatic ties after three years of frayed relations. The two countries severed ties after Bolivia expelled the U.S. Ambassador Philip Goldberg and the Drug Enforcement Agency, under allegations that they were supporting the Bolivian political opposition. In a major change of tenor, the two countries signed an agreement in Washington saying they would work together to fight drug trafficking. While the United States and Bolivia agreed to join efforts against trafficking, it remains unclear whether the DEA will return to the Andean country. Bolivia's president, Evo Morales — himself the head of Bolivia's coca growers' union — has sharply criticized the international classification of the unprocessed coca leaf as a drug, citing its traditional use as a mild stimulant. More recently, the Morales administration has intimated that the U.S. government played a role in supporting indigenous protests against the construction of a road that will join the country to Brazil. The U.S. government denies supporting the Bolivian opposition.
The statement released by the U.S. government says the agreement will "respect sovereign states and their territorial integrity," presumably in reference to the tensions that arose over Bolivian allegations that the United States sought to support opposition politicians with separatist tendencies.
Read more from the BBC and the Associated Press.
Other top news: As expected, Nicaragua's Daniel Ortega was re-elected as president by a landslide, according to the results released Monday.
Headlines from the Western Hemisphere
North America
Caribbean
Central America
Andes
Southern Cone