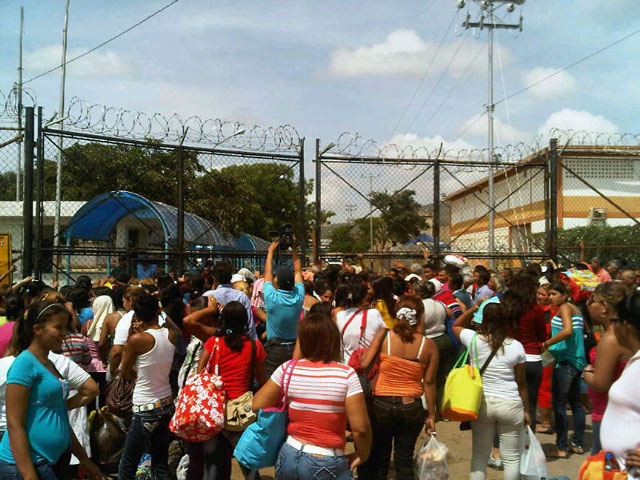 Venezuela: 1,200 Visitors Held Hostage In Prison Released
March 11, 2012
By Staff
Today in Latin America
Top Story — Inmates in Venezuela's Uribana Jail on Wednesday released approximately 1,200 hostages that they prevented from leaving on Sunday during visiting hours, an apparent attempt to negotiate better human rights protections within the prison. Uribana inmates reportedly expected a military intervention in the prison on Monday, a charge that Venezuelan authorities deny. The hostages were mostly friends and family members of the prisoners, and while some of the detained visitors were compliant, others were held against their will, according  director of the non-governmental Venezuelan Prisons Observatory (OVP). On Wednesday, the prisoners reached an agreement with prison authorities and most of the visitors were allowed to leave, although Prison director Nelson Bracca said a few are still waiting to be released. According to the OVP, Venezuelan detention facilities are currently occupied at more than three times their intended capacity, and at least 487 inmates were killed in Venezulean prisons from January to October of 2011.
Read more from the Latin American Herald Tribune and The Washington Post.
Headlines from the Western Hemisphere
North America
Caribbean
Central America
Andes
Southern Cone
Image: Globovisión @ Flickr.