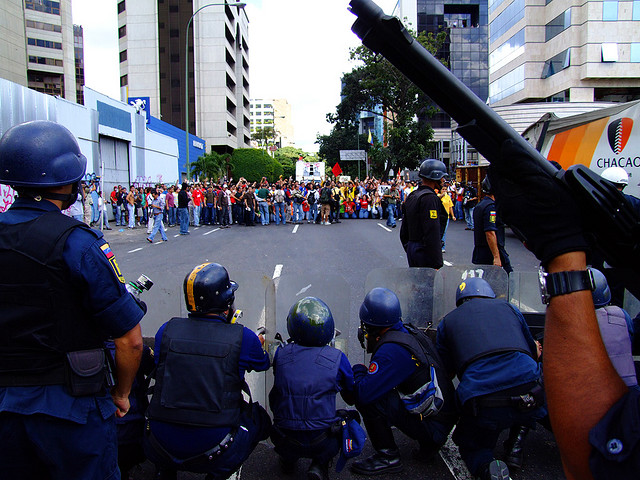 Venezuela: Police Killing Of Chilean Diplomat's Daughter Causes Outcry
March 19, 2012
By Staff
Today in Latin America
Top Story — Twelve Venezuelan police officers are being investigated in the Saturday shooting death of Karen Berendique, the nineteen year-old daughter of the Chilean consul in Maracaibo. Fernando Berendique, Karen's father, said his daughter was in a car with her brother and another young person on Saturday night when they drove through an unmarked police checkpoint without stopping, prompting the police to open fire. Berendique said the three young people ignored an order to stop because the police did not identify themselves and they were afraid that the officers were robbers. Judicial police chief Jose Humberto Ramirez said that the officers had failed to set up cones identifying the traffic stop and that they would have to respond to the shooting in criminal court, but Venezuelans said that the shooting was indicative of a violent police force that shoots first and asks questions later. According to the Venezuelan Violence Observatory, police homicide figures for 2011 totaled 19,000 killings.
Read more from The Washington Post.
Headlines from the Western Hemisphere
North America
Caribbean
Central America
Andes
Southern Cone
Image: ervega @ Flickr.