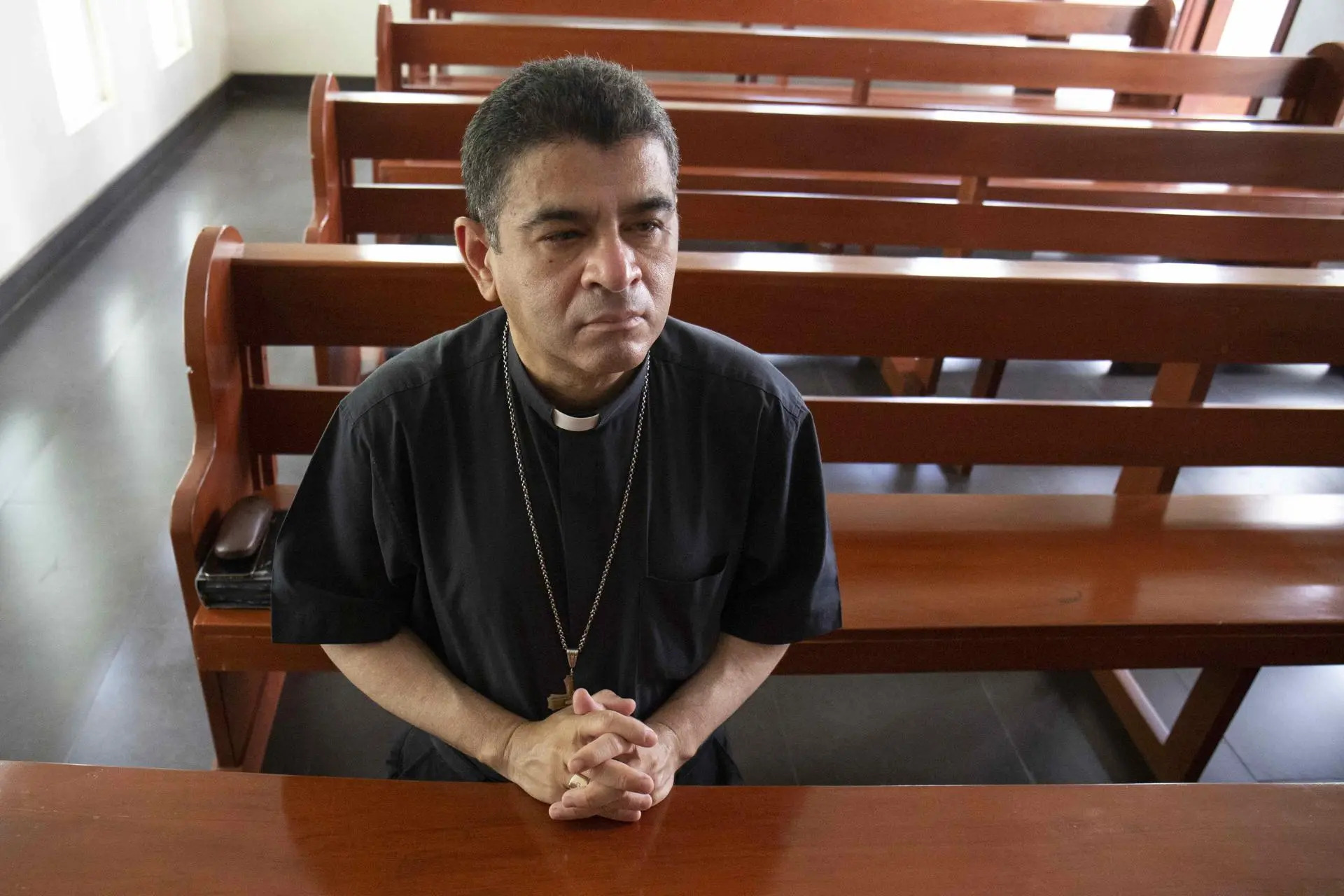 Bishop Rolando Alvarez of Nicaragua was sentenced to 26 years in prison. (Jorge Torres / EFE)
Bishop Rolando Alvarez Sentenced in Nicaragua
February 13, 2023
By Staff
NICARAGUA: Catholic bishop Rolando Álvarez — one of the most outspoken critics of President Daniel Ortega's regime — was sentenced to more than 26 years in prison on Friday Feb. 10. Álvarez was convicted of charges including treason and spreading false news.
The Nicaraguan court's decision drew concern from religious leaders around the world. Silvio Báez, a Nicaraguan bishop living in exile in Miami, tweeted that the actions of the court were "irrational" and "unbridled." 
The sentencing was announced a day after Álvarez refused to join the 222 political prisoners released by Ortega and flown to Washington. Ortega called the prisoner release a move to expel those who "undermined" Nicaragua and the U.S. Secretary of State Antony Blinken said it was a "constructive step" for human rights.
Álvarez continues behind bars.
SOUTHERN CONE
BRAZIL: Brazilian police targeted money laundering groups involved in illegal gold mining on Friday in Roraima, where Indigenous Yanomami are undergoing a medical health crisis caused by environmental pollution from mining. Adults and children alike suffer from malnourishment and preventable disease after water was contaminated by mercury used in mining operations.
Armed efforts to push illegal gold miners out of Yanomami territory began Feb. 8, a day after the Ministry of Health found healthcare units in the area in extremely poor condition. Former President Jair Bolsonaro's administration is thought to be responsible for the healthcare units' dismal status and the inability to properly combat illegal mining activity.
CHILE: The worst drought in over 50 years is affecting ranchers and farmers in Chile's remote southern region. Grass has been unable to grow in several areas and agricultural workers are concerned. A local dairy owner told Reuters, "If there is no irrigation water, water from rain, the grass does not grow. We are talking about what is going to be missing, food for our cattle." 
In January, the Ministry of Agriculture declared an agricultural emergency due to lack of water.
Along with the severe drought, Chile continues to battle devastating flames in the central and southern regions that killed 24 and injured over 2,000 people as of Thursday.
ANDES
ECUADOR/COLOMBIA: A top Ecuadorian drug trafficker was captured in a Colombian border city on Thursday following 18 months of investigation and coordinated efforts between both countries. The arrested drug trafficker — known as Wilder S.F. — was identified as a high-ranking leader of the Nueva Generación Ecuador cartel and stands accused of coordinating drug shipments to the U.S. through ports in Ecuador and Mexico.
The arrest comes nearly a week after Ecuadorians largely voted no on issues such as extradition to the U.S. in a referendum.
PERU: Thousands of Peruvians descended upon the streets of southern Juliaca on Thursday Feb. 9 to peacefully commemorate the 19 people that have died since protests demanding President Dina Boluarte's resignation began a month ago. 
The march took a violent turn when demonstrators wanted to enter the Inca Manco Capac airport and police responded with tear gas. The night ended with almost 50 injured, including police officers and minors.
Around 70 percent of Peruvians want elections to be held in 2023 given the current political situation, according to a national survey conducted by Ipsos Peru broadcasted this Sunday. As of now, there is still no consensus in Congress.
CARIBBEAN
HAITI: Hunger in Haiti continues to increase with minimal humanitarian assistance provided by other countries. Approximately 20,000 people are facing famine-like conditions in Port-au-Prince and 4.7 million people face food insecurity across the country. 
As the ongoing situation in Haiti worsens, the Organization of American States passed a resolution to support Haiti on its road to political and economic stability. The proposal suggested a working group of states to address issues such as gun trafficking and restoring order.
JAMAICA: Jamaica's prime minister said the country is willing to send soldiers to Haiti to help with security assistance. On Jan. 31, prime minister Andrew Holness announced he wanted to "support a return to a reasonable level of stability and peace, which would be necessary for any inclusive, democratic process to take root."
After crime and corruption in Haiti has drastically increased in the last year, prime minister Ariel Henry called for international help back in October. Jamaica's announcement is the first time a nation in the Western hemisphere has publicly offered support on the ground in Haiti. 
CENTRAL AMERICA
HONDURAS/UNITED STATES: U.S. prosecutors on Friday said that former Honduran President Juan Orlando Hernandez was bribed by Honduras' wealthy and prominent Rosenthal family. 
President of Honduras from 2014 to 2022, Hernandez was extradited to the U.S. last year. He pleaded not guilty to having accepted bribes.
Prosecutors are set to show evidence of the allegations against Hernandez in a trial scheduled for Sept. 18. They say that evidence will show that Hernandez accepted bribes from the Rosenthals and "helped them obtain business contracts to launder money."
NORTH AMERICA
UNITED STATES/BRAZIL: U.S. President Joe Biden and President Luiz Inácio Lula da Silva of the Federative Republic of Brazil met in Washington on Friday to discuss the nature of U.S.-Brazil. Both presidents agreed strengthening democracy, human rights and addressing climate change are the top priorities. 
Both leaders emphasized rejecting extremism and violence in politics and agreed to work together to build societal resistance against misinformation. When it came to global issues, Biden and Lula expressed mutual concern over the war in Ukraine and its effect on food and energy supply, particularly in the poorest regions of the world. At the end of the meeting, President Lula invited President Biden to visit Brazil, and Biden accepted.
MEXICO: Child protection advocates in Mexico are pushing for the government to establish rules preventing corporations and social media influencers from targeting kids with misleading content and information. The protest was sparked by an influencer-led junk-food campaign targeting children. 
One in three Mexican children are obese or overweight according to UNICEF data and advocates say social media plays a huge role in influencing young children who spend time on platforms such as TikTok and Instagram. Advocates want stronger regulations for campaigns that advertise unhealthy foods.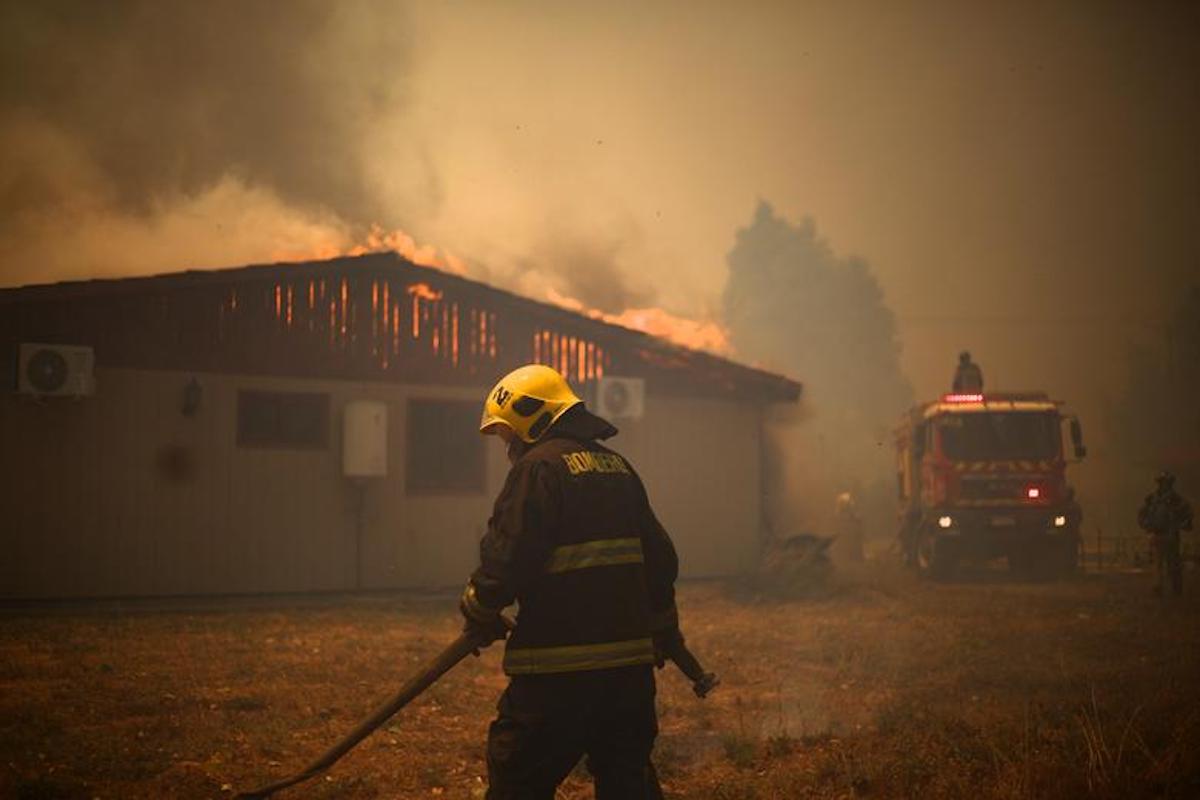 February 6, 2023
> Staff