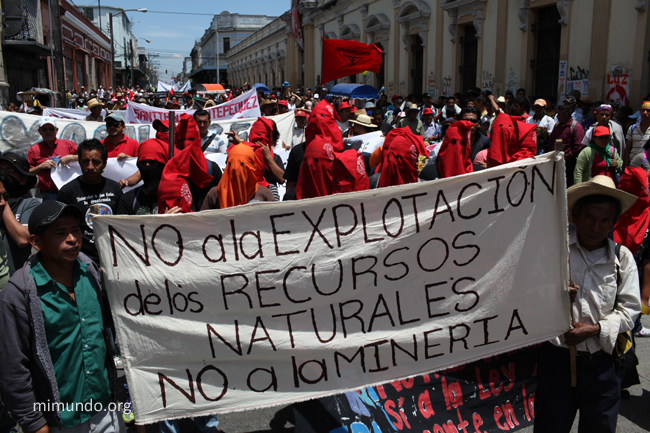 Guatemalan Protesters March 9 Days For Indigenous Rights
GUATEMALA CITY — After 9 days and more than 120 miles, members of the Indigenous, Peasant and Popular March (Marcha Indígena, Campesina y Popular) arrived at the center of Guatemala City. On March 27, independent photojournalist James Rodríguez captured these images from the ninth and final day of the march, in which an estimated 15,000 people participated, according to members of the Committee for Campesino Unity (CUC).
James is an independent photojournalist based in Guatemala who specializes in documenting that country's post-war social movement. Raised in Mexico City, James holds a B.A. in Cultural Geography from the University of California at Los Angeles. His work has appeared in numerous publications, including the Indypendent of New York and Yes! Magazine, and can be viewed at Mi Mundo.