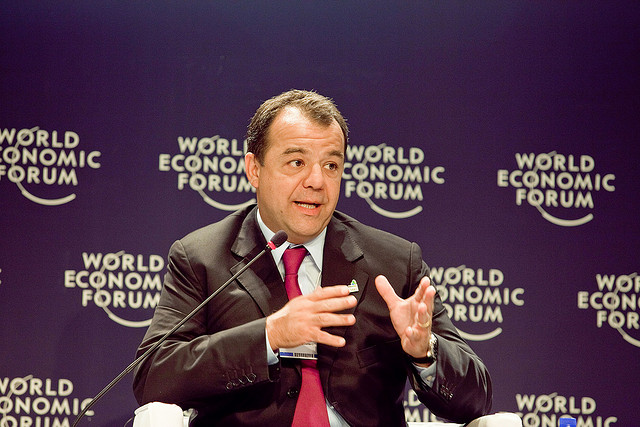 Drug Violence Drops In Rio de Janeiro As New Policing Techniques Introduced
RIO DE JANEIRO – Police are making strides toward controling Rio de Janeiro's notorious drug violence, using new approaches that emphasize community policing, a panel of experts said Monday.
The panel members spoke at an event launching the new issue of Americas Quarterly, a magazine focusing on Latin American and U.S. policy. This quarter's issue analyzes the international drug trade, which the magazine calls the "greatest threat to democracy in the Americas."
The drug violence that plague's Rio de Janeiro's poor, urban communities — known as favelas — became famous internationally following the success of the 2002 film City of God, which followed the story of drug gang warfare in a Rio slum.
But Rio de Janeiro's homicide rate has declined steadily over the last year, according to figures from Brazil's Public Security Institute. In the state of Rio de Janeiro, homicides decreased 16 percent in March 2010, compared with the same month last year.
"Many of you know about the City of God, where the film was made that showed a lot of violence," Rio de Janeiro Secretary of Security José Beltrame said. "I believe we've only recorded one homicide there in over a year."
The centerpiece of the police's offensive has been the Pacification Police Units (UPP, in Portuguese), specialized divisions designed to expell traffickers from favelas and keep them out by establishing a semi-permanent police presence. UPPs are supposed to maintain close contact with favela residents in order to establish trust.
"This represents the physical reconquest of areas of the city that were under the domination of a parallel power," Rio de Janeiro's Governor Sérgio Cabral said, referring to the expulsion of the traffickers in recent years.
The UPP program shares some characteristics with the innovation of "community policing," a concept applied in U.S. cities in the 1990s.
According to former police chief of Los Angeles William Bratton, in the 1970s and 1980s police measured their success with arrest statistics. "That was the wrong focus," Bratton said. Instead, police now focus on preventing crime.
Police also tended to take a one-size-fits-all approach toward different communities. "We police in the 70s and 80s in the United States thought we knew what was creating fear," Bratton said. "But we came to learn every community is different, even though they may appear to be similar.'
Brazil's high crime rate exacts a costly political toll. Drug traffickers seek to gain influence over the state by funding campaigns, weakening law enforcement and infiltrating key state institutions such as customs and the police, according to Brookings Fellow and ex-Vice President of Costa Rica Kevin Casas-Zamora.
"The role of organized crime in funding campaigns is becoming a big issue throughout Latin America," Casas-Zamora said, highlighting the case of Colombia. "Latin American democracies are forced to coexist with a huge illicit industry, an illicit industry that demands protection as we require oxygen."
---
More Information: Find out more about drug detoxification program
---
Brazil's drug war also hurts the country economically. Analysts view Brazil's investment climate favorably, according to President of Cisco Brazil Rodrigo Abreu. "Everything points in the right direction," Abreu said. "But a footnote always appears: make sure to pay attention to security risks."
Brazil's high crime rate has acted as an obstacle to the creation of what Abreu calls a "virtuous circle," in which security brings investment, which in turn brings resources that can be used to continue improving security.
One area that received little attention during the talk was the role of public health system in combatting drug trafficking — a topic in which Brazilian ex-president Fernando Henrique Cardoso has taken a leading role.
In 2009, Cardoso co-authored an important policy paper calling for a "paradigm shift," in which the emphasis on suppressing drug supply through policing and interdiction would be substituted for a focus on suppressing demand by more proactively treating drug abuse as a public health problem.
Cardoso's position seems to have resonated with the Obama administration. Though U.S. drug policy remains focused on suppressing supply through policing and military aid, especially to Mexico and Colombia, the Obama adminstration recently unveiled a new drug strategy aiming to reduce "drug use and its consequences through a balanced policy of prevention, treatment, enforcement and international cooperation," according to a statement posted to the White House's blog.
Both police officials speaking at Monday's conference agreed with the sentiment. Beltrame commented on the recent arrests of crack cocaine addicts in a Rio slum that has become known as "Cracolândia," saying "Drug addicts are ill, and curing illness is not the job of the police."
"There will always be drug dealing," Bratton added. "What you want to control is the violence."
Image: World Economic Forum @ Flickr.