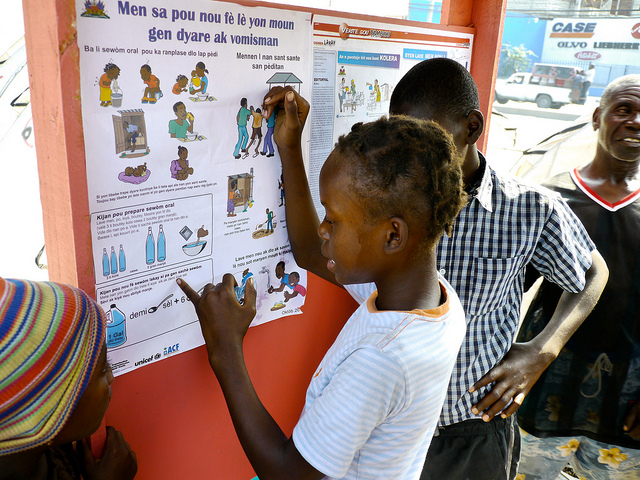 Haiti: Vaccination Project Launched To Fight Cholera Outbreak
April 13, 2012
By Staff
Today in Latin America
Top Story — Health workers in Haiti are beginning a pilot project to vaccinate rural Haitians against cholera, though the epidemic has already killed more than 7,000 people over the last eighteen months. Millions of Haitians lacking potable water and sanitation have been exposed to the disease since the country's devastating 2010 earthquake, and at least 530,000 people have been infected, marking one of the largest cholera outbreaks on record. The World Health Organization approved the Shanchol oral vaccine as safe and effective last November, but the plan to distribute the vaccine to 1 percent of the Haitian population has run up against resistance and delays, including concerns that the vaccination project would be an unethical experiment on Haitians. The project was finally approved by an ethics committee this week after the organizations Partners in Health and GHESKIO submitted updated proposals at the request of the Haitian health ministry, which announced its approval of the project on Wednesday. The push for the cholera vaccine comes at the onset of rainy season in Haiti, when drinking water can become contaminated by flooding.
Read more from NPR.
Headlines from the Western Hemisphere
North America
Caribbean
Central America
Andes
Southern Cone
Image: markyturner @ Flickr.