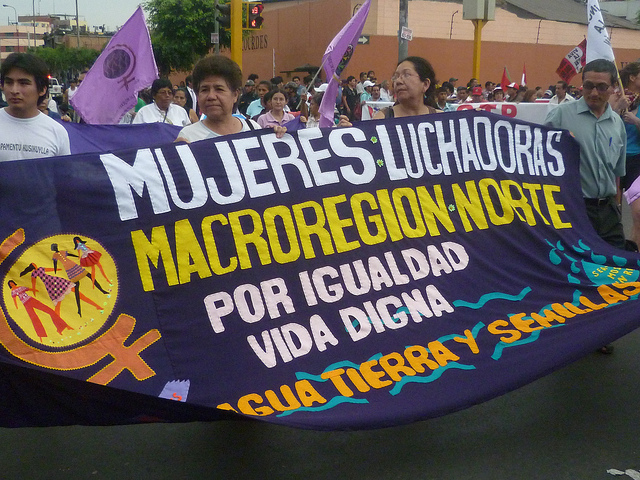 Peru Says Pregnant Women Could Face Jail Time For Protesting
June 20, 2012
By Staff
Top Story — The Peruvian government on Tuesday threatened to arrest pregnant women participating in a protest march against the U.S.-based Newmont's $4.8 billion Conga mining project, based on a claim that their political activity would be harmful to their unborn children. "The participation of pregnant women in public protests is intolerable and cannot be justified … this puts the body and the health of the fetus at risk," said Peru's minister of women and vulnerable populations, Ana Jara. Jara cited a section of the Peruvian penal code that says anyone found guilty of mistreating a fetus could face three years in jail, and argued that marchers are using pregnant women to deter police from breaking up their protest. "We aren't going to sit here and do nothing … we have coordinated with the attorney general's office to guarantee the integrity of the babies," Jara said. Critics ridiculed Jara's statements and dozens of pregnant women marched in Cajamarca on Tuesday nonetheless. Opponents of the Conga mine, who have been protesting for twenty days, say that the project will contaminate the region's water supply and cause pollution. The project has been stalled since November over environmental concerns.
Read more from Reuters.
Headlines from the Western Hemisphere
North America
Caribbean
Central America
Andes
Southern Cone
Image: ricardove04 @ Flickr.