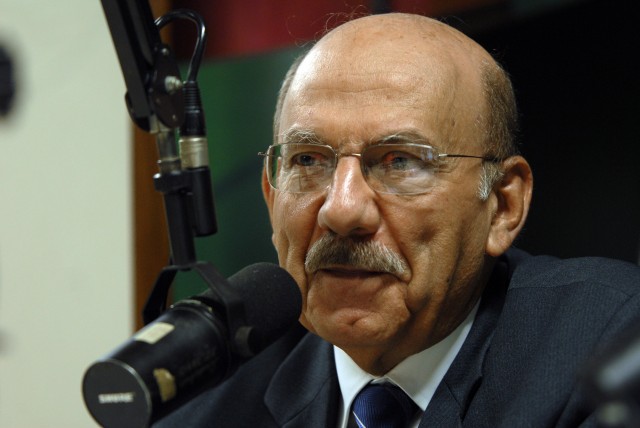 Brazil's Anti-Corruption Chief Resigns Amid Unfolding Corruption Scandal
December 9, 2014
By Staff
Top Story — The head of Brazil's anti-corruption department announced his resignation on Monday, less than one month after 27 people were arrested in connection to a multibillion-dollar corruption scheme at Petrobras, the energy giant that is partially run by the Brazilian government.
Jorge Hage delivered the news during a speech celebrating the international day against corruption, which falls on Dec. 9. He tended his resignation letter to President Dilma Rousseff in early November — closely following her Oct. 26 re-election — requesting that he not be appointed for a second term, according to Brazilian weekly Veja.
"I have spent 12 years in the comptroller's office, nine of them acting as its head," Hage said in his speech, the daily broadsheet Folha de São Paulo reported. "The time has come for me to rest."
Hage criticized recent budget cuts aimed at the anti-corruption department during his speech, stating that the amount of public funds allocated to the department's task of fighting corruption was negligible. According to news site G1, he further denounced the limitations imposed on the department when it comes to investigating companies that are only partially run by the state, such as Petrobras.
Ongoing news updates regarding an allegedly massive corruption scheme at Petrobras, the semi-public oil giant, have stunned Brazil, with president Dilma Rousseff announcing that the case "will change forever the relationship between Brazilian society, the Brazilian state and private companies." Senior politicians from President Rousseff's Worker's Party stand accused of funneling kickbacks from oil contracts into campaign funds. Prior to his resignation, Hage oversaw the investigation into the private companies tied to the Petrobras scandal.
Headlines from the Western Hemisphere
North America
Family and friends mourned the death of Alexander Mora — the first of the 43 missing Mexican students to have their remains successfully identified — in a ceremony at Mora's home on Sunday.
Twenty Democratic mayors met in New York City on Monday in support of President Obama's executive action on immigration reform and to discuss how to persuade undocumented migrants in their cities to apply for deferred action.
Texas Governor-elect Greg Abbott, meanwhile, has requested financial reimbursement from the Obama administration for what he says are the millions of dollars that illegal immigration has cost the state.
Caribbean
The fifth annual CARICOM-Cuba Summit, in which representatives of 14 Caribbean countries and Cuba promote regional cooperation as well as an end to the U.S. embargo, was held in Havana on Monday.
While Florida's Puerto Ricans have the potential to be a decisive voting bloc, they do not turn out to vote in high numbers, reports Fox News Latino, a reality at odds with the consistently high voter turnout of Puerto Ricans living on the island.
Central America
Public schools in Honduras are rampant with gang activity, according to The Associated Press, and gang prevention officers are often helpless in a system where gang members have more power and resources than teachers and state officials.
Residents of a Polish town successfully protested the shipment of liquid and solid waste coming from San Luis Talpa, El Salvador, a town where thousands of residents suffer from chronic kidney disease linked to agricultural chemical waste.
Andes
Southern Cone
Six Guantánamo Bay detainees who were released to Uruguay on Sunday have been told that they can bring their families, and are currently receiving medical checkups as the settle in the country as refugees.
Prominent Brazilian concert promoter John Utsick was extradited to the U.S. over the weekend to face charges of wire fraud after allegedly running a Ponzi scheme, cheating investors out of some $300 million.
Image: Marcello Casal, CC-BY-3.0-br
Subscribe to Today in Latin America by Email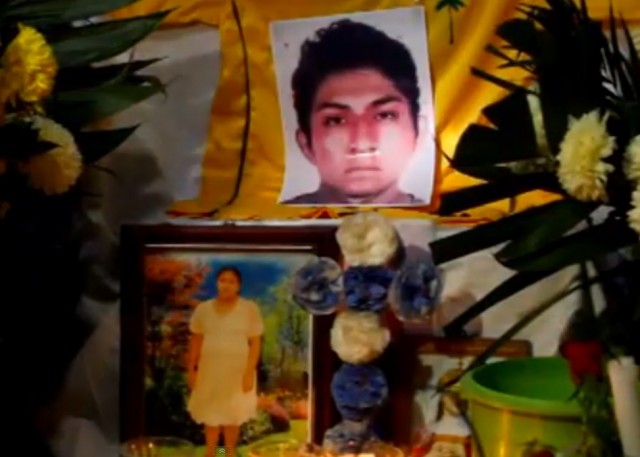 December 8, 2014
> Staff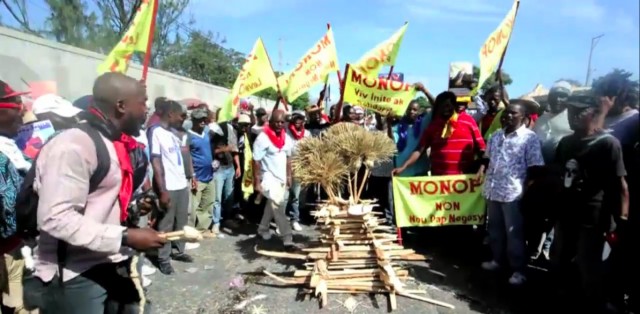 December 10, 2014
> Staff