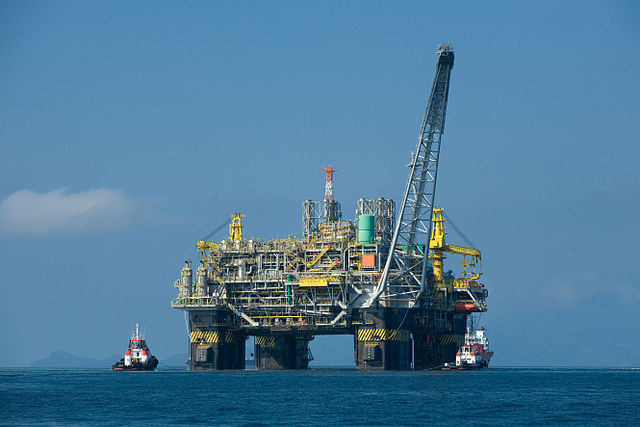 Brazil Arrests 27 in Petrobras Corruption Scandal
November 17, 2014
By Staff
Top Story — Brazilian authorities on Friday arrested 27 people in connection with an investigation into a multibillion-dollar corruption scheme at the state-run oil company Petrobras. Among the 27 was the firm's engineering director, the second senior executive to be arrested in connection with the scandal.
Following the arrests, President Dilma Rousseff said that the "symbolic case" would change Brazilian society forever. Rousseff served as energy minister under her predecessor, Luiz Inácio Lula da Silva.
The investigation began when a former Petrobras director, Paulo Roberto Costa, who was arrested in March, said the firm paid millions of dollars to politicians from Rousseff's Worker's Party (PT) from 2004 to 2012 in order to buy influence.
The firm on Thursday announced it would delay the release of its third-quarter earnings as a result of the investigation. On the following day, the value of Petrobras' stock fell five percent.
The investigation comes amid a wider context of falling oil prices, part of an overall downward trend in the value of commodities that has contributed to a slowdown in Brazil's economic growth. Despite these developments, a Moody's analyst on Friday said that so far, Petrobras' credit, which is currently one step above the lowest possible, would not be affected. And Brazilian oil production continues to surge, hitting an all-time high in October.
Headlines from the Western Hemisphere
North America
Caribbean
Cuban tourism authorities announced the country is expecting the arrival of over 200 cruise ships between November and April, a sector the country's government is seeking to expand.
Many Cuban immigrants in the U.S. are nostalgic for Russian products like canned beef and television cartoons, relics of the U.S.S.R's influence in Cuba during the Cold War.
Turkish President Recep Tayyip Erdogan said in a televised speech that Muslims discovered the Americas centuries before Christopher Columbus arrived, citing a controversial entry in Columbus's diary that claimed there was a mosque in Cuba.
Central America
Vice President Joe Biden announced that minors from El Salvador, Guatemala and Honduras who have relatives legally living in the U.S. will be allowed to apply for asylum or residence permits at offices in their home countries, an effort to provide an alternative to the often-dangerous clandestine journey to the U.S.
For his part, Guatemalan President Otto Pérez Molina said his government plans to focus on the country's emigration problem and that it will make a decision on legalizing marijuana in 2015, in an interview with TeleSUR.
In a New York Times op-ed, a Jesuit priest draws attention to the killings of Jesuit academic leaders in El Salvador in the years after the country's civil war, arguing that universities today need leaders guided by an orientation toward social justice.
Andes
Southern Cone
Vice News investigated the Sept. 8 subway bombing in Santiago, Chile and the government's response with the use of controversial anti-terror laws from Augusto Pinochet's dictatorship.
A Brazilian man, his wife and his mistress, who became known as the "cannibal trio" were sentenced to at least 20 years in jail for killing and eating a woman in 2012.
The Guardian takes a look at the frugal, low-key lifestyle of Uruguayan President José Mujica and his accomplishments in economically and socially transforming Uruguay since he took office in 2010.
Image: Agência Brasil, CC BY 3.0 BR
Subscribe to Today in Latin America by Email