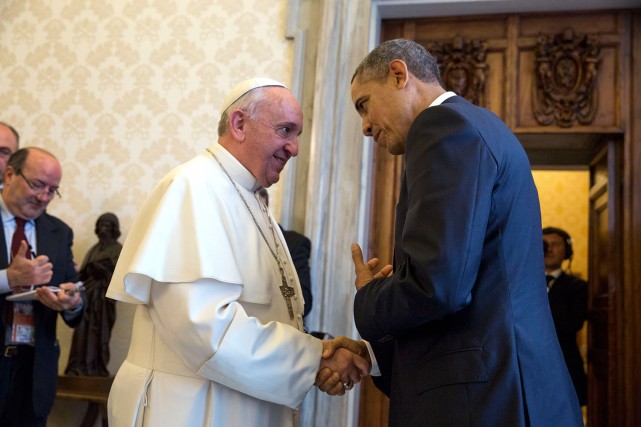 Latin America Lauds U.S., Cuba Breakthrough
December 18, 2014
By Staff
Top Story — World leaders have almost universally praised the U.S. and Cuban governments for their announcement Wednesday that they would normalize diplomatic relations for the first time since 1961. Reaction among U.S. lawmakers, however, was more mixed.
Latin American leaders across the ideological spectrum lauded the decision that will have sweeping impacts across the region. Colombian President Juan Manuel Santos praised "the courage and the audacity of President Barack Obama and the Cuban government," and Mexican President Enrique Peña Nieto said that it was a positive step for the two countries. Even Venezuelan President Nicolás Maduro, a staunch critic of U.S. foreign policy, praised the announcement as "brave," though he and other members of the Mercosur trade bloc condemned President Barack Obama for approving sanctions last week against Venezuelan officials.
Pope Francis, who himself played a large role in brokering talks between the two countries, expressed his "warm congratulations for the historic decision."
U.S. lawmakers expressed, though, a range of reactions to the move. A number of lawmakers have for years been calling on the U.S. government to improve ties with Cuba, and several high-profile members of Congress flew to Cuba today to accompany Gross home, including Senate Majority Whip Richard Durbin (D-IL). Current Senate Majority Leader Harry Reid said he supports Obama's decision "for the United States to start a new chapter in our relationship with Cuba."
Several prominent Republican senators, including John McCain and Marco Rubio, denounced Obama's plan. Sen. Rubio said on Fox News that, "it's part of a long record of coddling dictators and tyrants by the Obama administration."
Criticism of the decision didn't necessarily fall along party lines. Sen. Robert Menendez, the leading Democrat on the Senate Foreign Relations Committee, said that "President Obama's actions have vindicated the brutal behavior of the Cuban government."
For more coverage of U.S.-Cuba relations, you can read Latin America News Dispatch's analysis or watch President Obama's speech on our website.
Headlines from the Western Hemisphere
North America
Several prominent Republican senators, including John McCain and Marco Rubio, denounced Obama's plan to resume diplomatic relations with Cuba and could provide obstacles to implementing change.
At least 11 people were killed during a shootout between rival vigilante groups in the Mexican state of Michoacán, where vigilante justice groups have become common in the last two years as a controversial response to inept and corrupt local police forces.
Mexico will dump around 18,000 tons of concrete into the Gulf of Mexico to form the largest artificial reef in the Western Hemisphere in an attempt to replace disappearing coral reefs.
Caribbean
Cubans publicly celebrated President Raúl Castro's announcement Wednesday that the country would be mending diplomatic ties with the U.S.
As civil unrest in Haiti continues over delayed legislative elections, President Michel Martelly met with opposition leaders on Wednesday in an attempt to find a solution to the political standoff.
Major League Baseball will not be inundated with top Cuban players despite resumed diplomatic relations between the U.S. and Cuba, baseball experts say, noting that Cuba will want to keep its strong domestic league thriving.
Central America
A Honduran television station owner and reporter critical of the government was shot dead Monday, the latest of a large number of journalists killed in the country.
Guatemala arrested a U.S. citizen on charges of human trafficking after she allegedly took part in organizing illegal adoptions from the country.
Andes
FARC rebels in Colombia have announced an indefinite unilateral ceasefire, though they have said they will end the ceasefire if attacked by the government, which has so far refused FARC calls for a two-way ceasefire.
A politically connected Ecuadorian family has won several controversial favors from the Obama administration after donating tens of thousands of dollars to Democratic Party campaigns, according to a new report in The New York Times.
Bolivia's real estate sector has boomed in response to recent economic growth, according to the Wall Street Journal, but some lenders are concerned the construction frenzy is preemptive and demand won't keep up with supply.
Southern Cone
Brazilian President Dilma Roussef's approval rating has climbed despite the ongoing Petrobas corruption scandal, increasing from 38 percent in September to 40 percent in the first poll taken since she was re-elected.
The World Trade Organization has created a panel to investigate formal litigation the European Union brought against Brazil, claiming that the country had unjustly raised import duties in order to promote local producers.
A site to be used for the 2016 Olympics in Brazil has tested positive for multi-drug resistant bacteria, the "superbugs" resulting from the fact that almost 70 percent of Rio de Janeiro's sewage is dumped untreated into the Guanabara Bay.
Image: Pete Souza, The White House
Subscribe to Today in Latin America by Email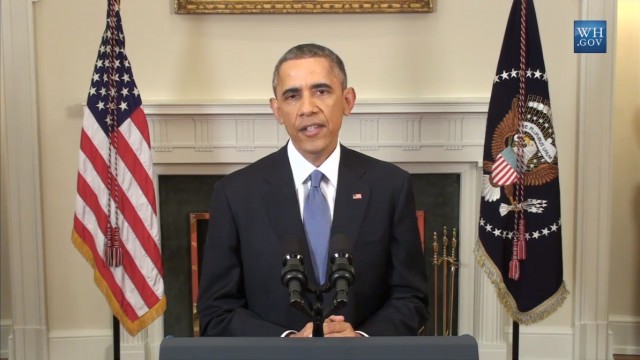 December 17, 2014
> Staff