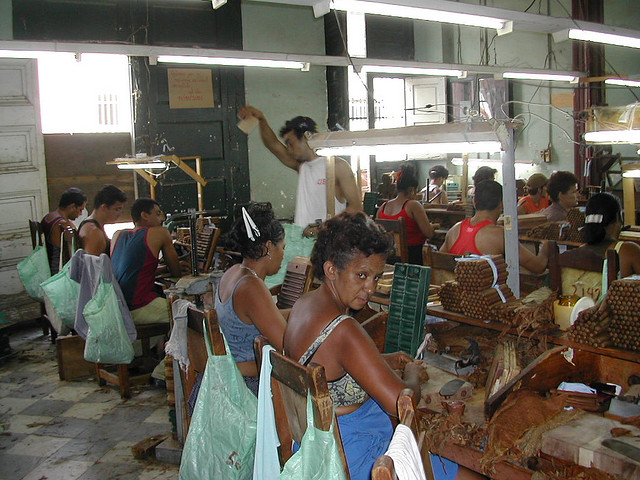 Cuba 'Not Open for Business' Just Yet
The United States and Cuba may be normalizing relations, but don't expect a major trade boom for now.
While the changes announced by President Obama will widen the types of financial transactions allowed between the two countries and permit more forms of trade and travel, a broadly restrictive embargo on trade with Cuba remains in place, and firmly under the control of the U.S. Congress.
As U.S. diplomats prepare to set up an embassy in Havana for the first time since 1961, U.S. business leaders, on the other hand, "are not fueling up their corporate jets," according to John Kavulich, senior advisor for the U.S.-Cuba Trade and Economic Council, which advises businesses about trade with Cuba.
"Cuba is not open for business," said Doug Jacobson, a sanctions attorney with Jacobson-Burton PLLC in Washington, DC. "You have to separate out the diplomatic normalization of relationships and the economic… From an economic perspective, I really think this is much more symbolic than practical in terms of applications for U.S. businesses."
One of the concrete changes announced by Obama would allow U.S. banks to set up accounts in Cuba. Previously, firms were required to set up accounts in third countries, which made it inconvenient to pay for imports and exports. The change will especially benefit U.S. agricultural producers seeking to do business in Cuba, according to Mark L. Schneider, the Senior Vice President and Special Advisor on Latin America for the Washington-based International Crisis Group.
Those producers have faced difficulties in selling their products in Cuba, where buyers were required to make cash payments in advance of the goods' arrival, and through 3rd-party banks. That policy would be reversed.
Schneider said that, four years ago, when he accompanied a bipartisan group of U.S. legislators from agriculture-heavy states on their trip to Cuba, the members of congress "came away with the view that this kind of action by the president would have a significant impact on increasing U.S. agricultural exports to Cuba."
The U.S. will also allow the export of other products that Cuba's small private sector could use, like building materials and agricultural equipment, but as Jacobson noted, other countries could already provide these materials. Nothing prevents Cubans from buying concrete or fertilizer from Mexico for personal or business use, he added, other than their relatively low purchasing power.
"The reality is that they haven't been doing that," Jacobson said. "To buy the paint to paint somebody's house is a month or two months' salary."
Jacobson is skeptical that trade will flourish as a result of the policy shift, not least because many exports to Cuba will remain prohibited. "I'm getting calls from clients: 'oh, can I export to Cuba tomorrow?' No, you can't even export to Cuba in six months because nothing has changed for your product range. My medical and agricultural clients, they can already sell to Cuba, not that they have been that successful in doing so," a consequence of low demand, he said.
And Cuba will be unable under the new policy to raise money to buy U.S. goods by selling its own products to the country. "This makes no changes whatsoever to exports of commercial items from Cuba to the United States," Jacobson said, except for the $400 in goods that U.S. visitors will be allowed to bring back from Cuba, $100 of which can go toward tobacco or alcohol.
Still, from a diplomatic perspective, the move is "a watershed in not only U.S.-Cuba relations, but U.S.-Latin American relations," said Schneider, who also worked in the 1990s as a senior U.S. Agency for International Development official in the region. "It's already produced unanimous applause within Latin America, from our close friends like Chile to our much less close friends like Venezuela."
In addition to the looming arrival of U.S. diplomats in Havana, it will be easier to travel to Cuba for several reasons, including journalism, humanitarian missions and academic study. But overall, travel for just tourism's sake in Cuba will remain prohibited.
As modest as they may be, the changes already announced could still face hurdles. According to Kavulich, Cuban financial institutions will need to make major changes to comply with post-9/11 banking laws aimed at preventing money laundering and the support of terrorism. Kavulich said the Cuban government has previously signaled its unwillingness to comply with these laws, which contributes to uncertainty over the prospect of stronger banking ties.
"The relationship between the U.S. and Cuba has always been about a series of moments, not just a moment," he added. "The Cuban government does not like uncertainty. And any substantial change in the relationship between the U.S. and Cuba is defined by uncertainty."
However, even if the current changes to economic policy don't produce a renaissance in trade, they will likely give advocates of stronger ties a solid foundation to work from. For one thing, as Schneider noted, other countries are likely to increase their involvement with Cuba because the U.S. announcement will be taken as a signal that agencies like the Treasury Department will not aim to punish those who do business on the island.
And while the U.S. embargo will remain in place, Jacobson is optimistic that more changes are coming.
"I think that this is a baby step forward," Jacobson said, "and then there will be a next step, and then there will maybe be another step, and then maybe Congress will realize that this is ridiculous."
The changes announced Wednesday were largely designed to help the Cuban people, according to Jacobson. They are likely to benefit from a potential increase in U.S. visitors to the island, who will spend their dollars at private restaurants ("which are actually quite good") and on souvenirs to bring home. But Cuba may face one unintended consequence: the loss of the mystique of their famous cigars and rum. Jacobson said he tried both on a recent trip, and it seemed that due to economic hardship, quality has declined.
"Cuban cigars, in many ways, are overrated," Jacobson said. "And Cuban rum… Is it really any better than Bacardi?"
Image: James Emery, CC BY 2.0
Christopher, an editor at the Latin America News Dispatch, is also a Portuguese-language FLAS fellow at New York University. Previously, he worked as a researcher with a private security firm and as a writer for InSight Crime, a news organization focused on crime in Latin America.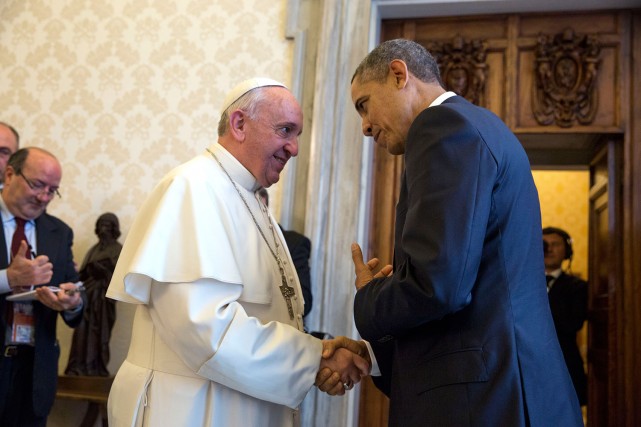 December 18, 2014 > Staff
December 19, 2014 > Staff