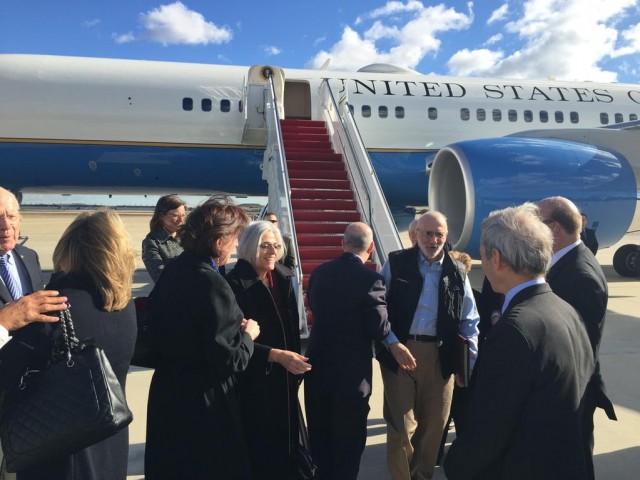 U.S., Cuba to Restore Diplomatic Ties, But Embargo Remains
December 17, 2014
By Staff
The U.S. and Cuba will work to normalize diplomatic relations for the first time since 1961, President Obama said Wednesday, a major shift in policy that nonetheless falls short of the outright removal of the U.S. economic blockade on the island.
The announcement comes after Cuba's release of American aid contractor Alan Gross from prison, in exchange for the release of three Cubans jailed in the state of Florida for espionage — a sign of good faith between the two countries that have been bitter foes for decades.
"Today" Obama said in a televised address, "the United States of America is changing its relationship with the people of Cuba– the most significant changes in our policy in over fifty years. We will end an outdated approach that, for decades, has failed to advance our interests. And instead, we will begin to normalize relations between our two countries. Through these changes, we intend to create more opportunities for the American and the Cuban people."
Secretary of State John Kerry is expected in the near future to start talks with Cuba aimed at re-establishing full diplomatic relations. The U.S. will open an embassy in Havana, loosen travel restrictions and allow expanded economic exchanges, like remittances. The announcement, however, does not mean the U.S. will fully remove its trade embargo on Cuba, which would require the approval of Congress.
U.S. lawmakers have already expressed a range of reactions to the move. A number of lawmakers have for years been calling on the U.S. government to improve ties with Cuba, and several high-profile members of Congress flew to Cuba today to accompany Gross home, including Sen. Jeff Flake (R-AZ).
However, some lawmakers have expressed discontent, vowing to block any action to fully lift the embargo. While happy that Gross has been released, Sen. Robert Menendez (D-NJ) said that "President Obama's actions have vindicated the brutal behavior of the Cuban government," while Sen. Marco Rubio (R-FL) said on Fox News that, "it's part of a long record of coddling dictators and tyrants by the Obama administration."
Gross was arrested in Cuba in 2009 while working as a subcontractor with the U.S. Agency for International Development. He spent the last five years in prison after he was caught covertly setting up internet service on the island without the government's authorization.
In response to the release of Gross, the U.S. released the three remaining prisoners of the "Cuban Five," who were arrested in 1998 on espionage charges after allegedly attempting to infiltrate anti-Castro exile groups in the state of Florida. The three men have spent the last 15 years in U.S. prison, and were flown home to Cuba on Wednesday.
The Obama administration has reportedly been working to secure Gross' release for over 18 months, in private talks held largely in Canada and with the support of Pope Francis and other Vatican officials.
Prominent Cuban opposition blogger Yoani Sanchez remains skeptical of the diplomatic shift. She wrote on her news blog 14ymedio that Gross was released only because of his deteriorating health. The Castro regime, she says, wanted to cash in on his exchange, and was alarmed by Gross' comments earlier this month that he would go on hunger strike. Gross had previously vowed to leave the island "dead or alive," which Sanchez said motivated Cuban authorities to act quickly to secure the release of the remaining Cuban Five.
Image: Jeff Flake, Twitter
December 17, 2014
> Staff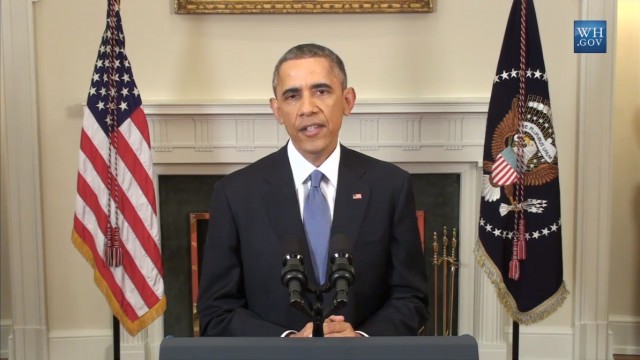 December 17, 2014
> Staff