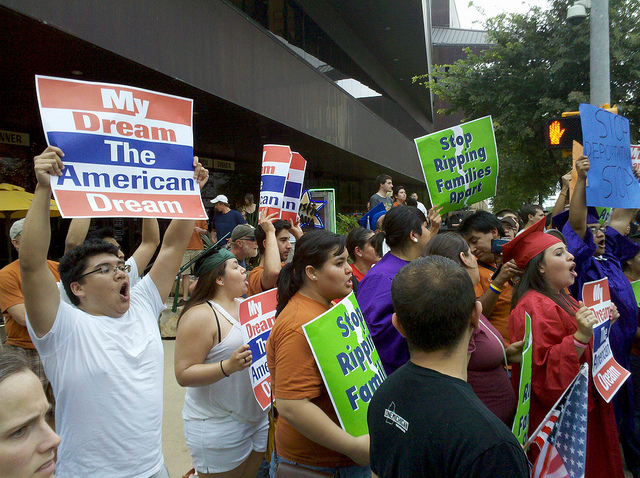 Miami Student Daniela Pelaez Discusses Deportation, DREAM Act
March 5, 2012
By Staff
Today in Latin America
Top Story— Daniela Pelaez, an 18 year-old undocumented immigrant living in Miami, said she was "overwhelmed" by support from thousands of people who protested her deportation order on Friday. Pelaez, a top student at North Miami Senior High and a native of Colombia, entered the U.S. at age four on a tourist visa. Pelaez captivated the public and Florida politicians after her request for relief from deportation was denied last Monday and over 2,000 people protested in North Miami on Friday. Over the weekend, Pelaez appeared on local TV and Univisión's popular variety show, Sábado Gigante, advocating for undocumented students who could gain a path to U.S. citizenship through the DREAM Act. Pelaez is scheduled to be deported on March 28, but her attorney plans an appeal. U.S. Immigration and Customs Enforcement spokesman Nestor Yglesias said Friday that "ICE will review this matter to determine whether an exercise of discretion is warranted," referring to the Obama administration's new policy of prioritizing the deportation of those with criminal records and multiple illegal entries to the U.S.
Read more from the Miami Herald.
Headlines from the Western Hemisphere
North America
Caribbean
Central America
Andes
Southern Cone
Image: Todd Dwyer @ Flickr.