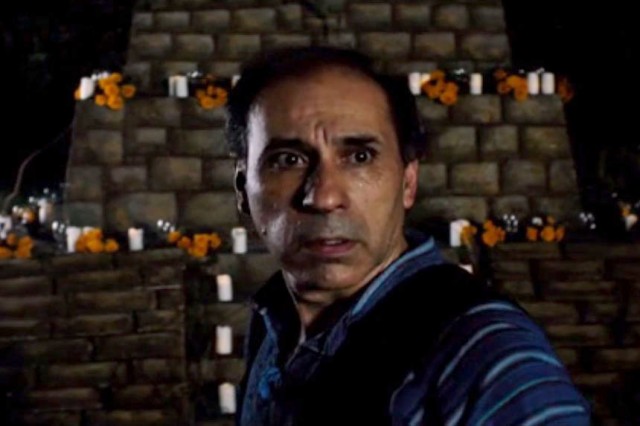 Great Reads Round-Up: Feb. 23-March 1
José Mujica: The "World's Poorest President" Set to Safeguard His Legacy of Change
Declan McGarvey. Latin America News Dispatch. March 1, 2015.
As Uruguayan President José Mujica steps down today at the expiration of his term, Uruguay is a different place than it was five years ago. Buenos Aires-based foreign correspondent Declan McGarvey explores Mujica's outsized legacy in this latest piece for Latin America News Dispatch.
How an Undocumented Immigrant From Mexico Became a Star at Goldman Sachs
Max Abelson. Bloomberg Businessweek. February 25, 2015.
Julissa Arce was making $300,000 to $400,000 as a vice president at Goldman Sachs. At night, she'd have nightmares about being discovered as an undocumented immigrant.
Inequality Becomes More Visible in Cuba as the Economy Shifts
Randal C. Archibold. The New York Times. February 24, 2015.
Following President Barack Obama's historic November announcement of restored relations between the United States and Cuba, experts fear that increased remittances sent to Cuba will greatly exacerbate inequality — particularly racial inequality — in the country.
The Teen's Guide to Surviving Immigration
Juan Pablo Villalobos. Matter. February 24, 2015.
Cristhian, a teenager, left Honduras and entered the United States through Mexico, before getting caught by authorities in Texas. Another teenager, Alex, left Guatemala and crossed into Texas with the help of a coyote, but was apprehended in Houston. Both spent time in detention, but they also made it to Los Angeles, where each lives with family members. The accounts of their journeys are heartbreaking takes on the classic American road narrative.
You've Probably Never Heard of America's Worst Police Force
AJ Vicens. Mother Jones. February 27, 2015.
In August of 2011, a graphic video emerged of a Puerto Rican police officer shooting Miguel Cáceres Cruz to death, a 43-year-old father of three. Though it happened more than three years ago, the killing has recently been compared to the killings of unarmed men of color elsewhere in the United States. According to Mother Jones reporter AJ Vicens, Cáceres death points to a legacy of abuse, corruption and impunity in the Puerto Rico Police Department.
Asher Elbein. Texas Observer. February 23, 2015.
A short film recasts the centuries-old Mexican myth of La Llorona — the weeping ghost of a mother who drowned her children, then killed herself — as a "murderous avenger," hellbent on punishing cartel members responsible for the death of children. The Texas Observer's Asher Elbein explores the Aztec and Christian roots of La Llorona, highlighting the way the myth has been adapted throughout the centuries to explore fears both Mexican and universal.
Image: La Llorona trailer, screenshot
Cleuci de Oliveira is a New York City-based journalist from Brasília, Brazil.