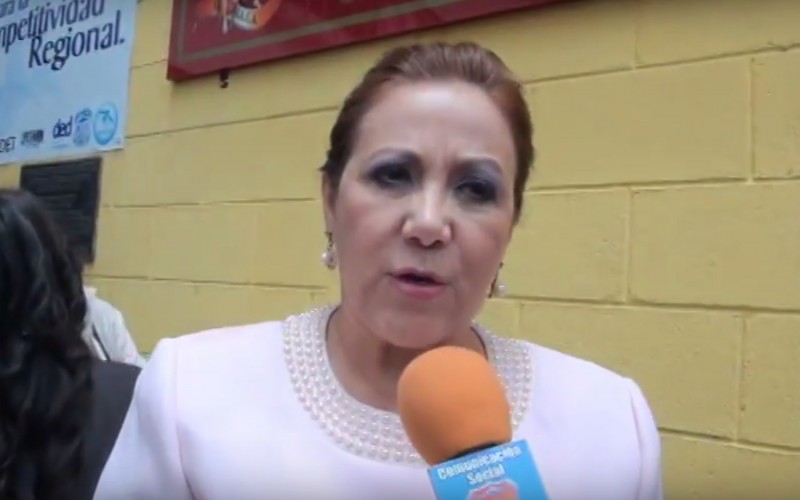 Supreme Court Justice Blanca Stalling was named in the recordings obtained by The Associated Press. (Image:
Youtube
, Screenshot)
Top Guatemalan Justice Linked to Corruption Investigation
May 11, 2015
By Staff
Top Story — A Guatemalan Supreme Court justice has been linked to a massive tax corruption scheme, according to recorded conversations obtained by the Associated Press, demonstrating the reach of a case which, on Friday, prompted the resignation of Vice President Roxana Baldetti.
The judge, Blanca Stalling, was named in an April 16 conversation between businessman Luis Mendizábal and Javier Ortiz.
The latter is accused of involvement in a scheme to defraud Guatemala's government of millions of dollars worth of customs duties. Mendizábal, according to the AP, can be heard implying to Ortiz that Stalling, the justice, will soon release him. Another judge – Blanca Stalling's sister-in-law – has been accused of taking bribes to order the release of several of those arrested for the scheme, including Ortiz.
If she is investigated, Stalling will be the highest-ranking judge implicated in the case. Baldetti, the Vice President, stepped down on Friday hours after a judge rejected her appeal to halt the investigation into her role in the scheme.
Headlines from the Western Hemisphere
North America
Caribbean
Central America
Andes
Southern Cone