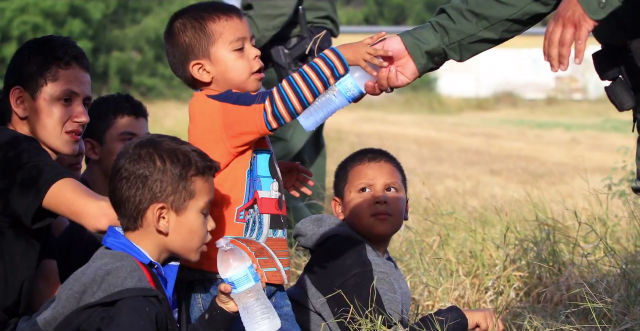 Great Reads Round-Up: March 9-15
U.S.-Born Students in Mexico Risk Becoming 'Lost Generation'
Nina Lakhani. The Los Angeles Times. March 9, 2015. (1,052 words)
In recent years, record-high deportation rates and a financial crisis saw many of those who lived illegally in the United States return to Mexico. The American-born children of those making the move often lack official documentation, which hinders their enrollment in school; their broken Spanish, coupled with the dearth of English-speaking teachers in local Mexican schools, makes them likely to fall behind. Ultimately, Nina Lakhani reports, a bilingual, bicultural generation is in danger of being lost.
Thomas Mallon. The New Yorker. March 16, 2015. (4,448 words)
The English translation of "The Discreet Hero," the latest novel by Nobel Prize-winning Peruvian author Mario Vargas Llosa, arrives in the United States this month. Thomas Mallon's "Restless Realism" is both a profile of the author and a critical assessment of his oeuvre, examining the evolution of Vargas' politics and his engagement with Peru's deep-seated norms.
Secrets of the Brooklyn Basement Domino League
Meghan White. Narratively. March 11, 2015. (4,435 words)
Writer Meghan White dives head-first into the vibrant, boisterous world of competitive domino — a game that is treated like an Olympic sport throughout the Caribbean. In New York City, members of the Caribbean diaspora come together in basements throughout Brooklyn that have been converted into full-out arenas with names like Hilary's Delights, Club Winthrop and Bajan-To-Go.
They Come, They Photograph, But Don't Help
Megan Alpert. The Guardian. March 11, 2015. (1,961 words)
Ecotourism — a brand of socially engaged, environmentally conscious travel to fragile areas — has shot up in popularity in the last three decades. Megan Alpert narrows in on the commercial arrangement between the Huaorani tribe in the Ecuadorian Amazon and the ecotourism outfit Journeys in Nature, to explore a practice that both exploits and benefits the Huaorani.
Image: Youtube
Cleuci de Oliveira is a New York City-based journalist from Brasília, Brazil.