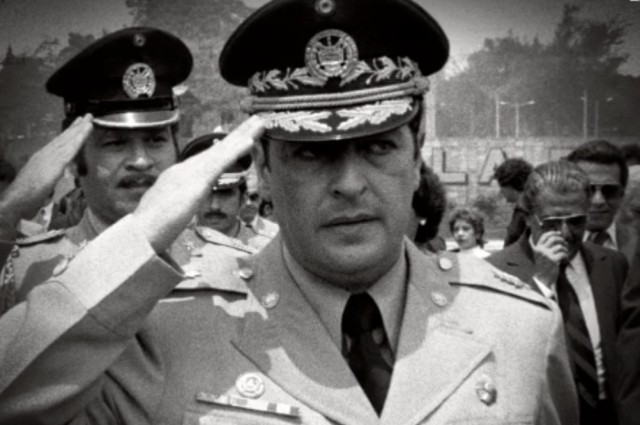 Former El Salvador General Charged with Torture Loses Deportation Appeal
March 12, 2015
By Staff
Top Story — The U.S. Board of Immigration Appeals struck down Wednesday the request of a former high-ranking El Salvadoran official that he not be extradited back to his home country to stand trial for tortures and killings committed during El Salvador's brutal civil war.
The appeals panel on Wednesday ruled that Carlos Eugenio Vides Casanova, 77, formerly the director of the Salvadoran National Guard, colluded with the torture and murder of thousands of civilians between the years of 1979 to 1989 — including the kidnapping, rape and execution of three U.S. nuns and a church laywoman in 1980. Five members of the Salvadoran National Guard were eventually convicted for the crimes against the four churchwomen, but no charges have been brought against higher-ranking officials until now.
The appeals panel agreed with an immigration judge's earlier order that, because Vides Casanova knew about the crimes as they happened, did nothing to stop them and interfered with the investigations into them, he was accountable.
The former director reportedly entered the United States using an immigrant visa in 1989. Vides Casanova was one of two top El Salvadoran generals to be allowed to settle in the United States under President George Bush, who considered the men to be U.S. allies against communism. Vides Casanova settled in Florida and has lived there for almost 25 years. In 2004, he was given a deportation order under the Intelligence Reform and Terrorism Prevention Act, which bans people who have committed human rights abuses from living in the United States.
Since he was ordered deported, Vides Casanova has argued that he was acting in accordance to U.S. policies at the time of the crimes — the United States having backed the government forces during El Salvador's civil war — and thus should not be deported.
Just Published at the Latin America News Dispatch
Headlines from the Western Hemisphere
North America
Caribbean
Central America
Andes
Southern Cone
Image: New York Times Retro Report, screenshot