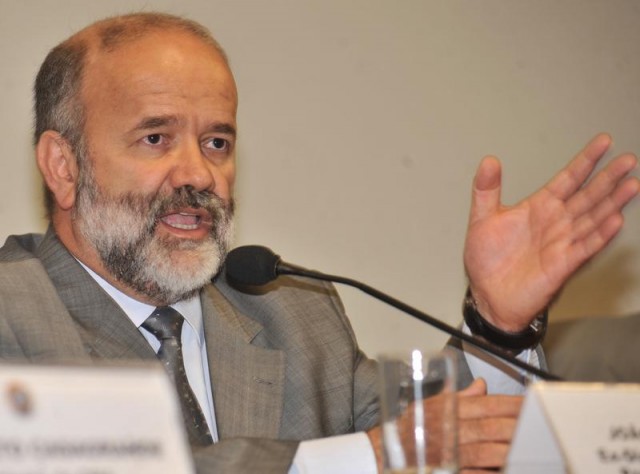 Treasurer of Workers' Party is Latest Charged in Petrobas Scandal
March 17, 2015
By Staff
Top Story — Brazilian prosecutors have filed corruption charges against the treasurer of the ruling Workers' Party as part of a continuing investigation into state-run oil company Petrobras, which prosecutors have described as the largest corruption case in Brazil's history.
The charges against Party Treasurer João Vaccari Neto, which allege that he disguised more than $1.2 million in bribes as campaign contributions, come just one day after widespread protests over both government corruption and President Dilma Rousseff's rule.
Vaccari was charged Monday along with 26 others, bringing the total number of people arrested in conjunction with the case to over 100. Petrobras's former director of services, Renato Duque, was also charged Monday, and Vaccari is accused of having negotiated bribes with Duque.
The Petrobras corruption scandal has rocked Brazil and Rousseff's Workers' Party, which has been at the center of the case.
Headlines from the Western Hemisphere
North America
One of Mexico's most famous journalists, Carmen Aristegui, was fired from her job at MVS Radio after she protested the firing of two reporters from her investigative staff who allegedly misused the company's name in promoting the creation of a new website dedicated to exposing leaked corruption information, Mexicoleaks.
Circuses across Mexico are struggling to find homes for a large number of exotic animals that have been banned by new legislation that will take effect July 8, according to Voice of America.
The capital city of Mexico's Chihuahua state has banned "narcocorridos" — a popular genre of music inspired by drug cartel leaders and drug trafficking.
Caribbean
Haitian President Michel Martelly continues to govern the country by executive order and now a series of scandals involving Martelly's inner circle have many in the country doubting the president's leadership capabilities, according to The New York Times.
Top U.S. diplomats met with their Cuban counterparts on Monday for last-minute negotiations before the Summit of the Americas on April 10-11.
Central America
Protesters in Guatemala staged a rally Monday against mining operations in the country, with organizers saying that those living in rural areas have little input on the approval of mining projects that affect their communities.
The Inter-American Development Bank will give Honduras a $23 million loan to upgrade the country's Cañaveral-Rio Lindo hydroelectric plants.
Andes
Southern Cone
Although widespread demonstrations across Brazil called for President Dilma Rousseff's ouster on Sunday, political analysts say it is very unlikely that she will be removed from office.
Chilean firefighters have contained a massive forest fire near the port cities of Viña del Mar and Valparaíso, where just last year a major forest fire damaged parts of the city.
Image: Agência Brasil, CC BY 3.0 BR
Subscribe to Today in Latin America by Email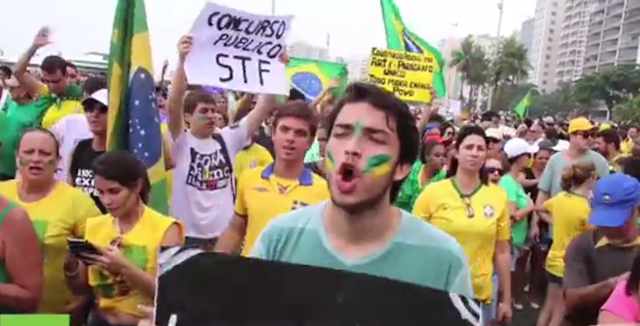 March 16, 2015
> Staff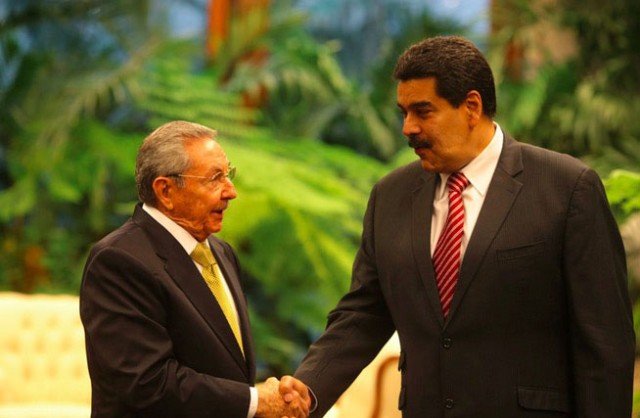 March 18, 2015
> Staff