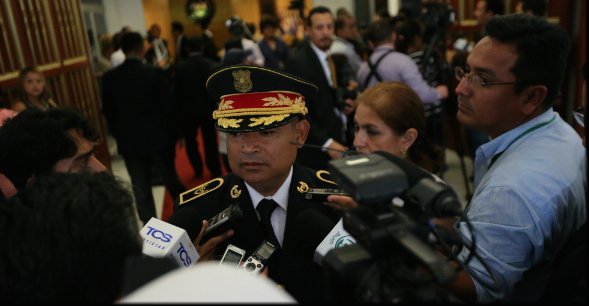 Murder in El Salvador Hits Highest Levels Since Civil War
June 3, 2015
By Staff
Top Story — El Salvador saw more murders in the month of May than in any other month since the end of the country's civil war in 1992, as gang violence continues to surge. Justice Minister Benito Lara made the announcement Tuesday, citing the recent transfers of some 2,600 imprisoned gang members, including several top leaders, as a main cause of the upswing in killings.
The country's top police official Mauricio Ramírez Lavaverde also said 60 percent of the murders were linked to competition between Mara street gangs over territory for extortion and drug trafficking, The Associated Press reported.
Violence in El Salvador, which InSight Crime compared in May to "a low intensity war" in which police officers are often targeted, has been steadily rising since the dissolution in early 2014 of a truce between the two main gangs, Mara Salvatrucha (or MS-13) and Barrio 18.
InSight Crime attributes some of the rise in violence to the security forces' increasingly militarized approach to law enforcement. In January, Lavaverde ordered his officers to use their weapons with "complete confidence." By March, InSight Crime notes, homicides had risen, with some 30 percent of shootouts involving police.
Headlines from the Western Hemisphere
North America
Caribbean
Central America
Andes
Southern Cone