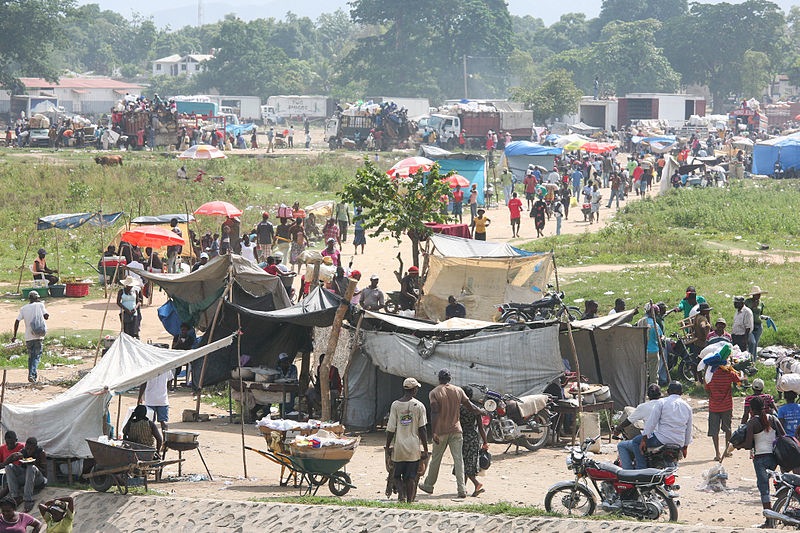 The border between Haiti and the Dominican Republic. (Image:
Alex Proimos
, CC BY 2.0)
Non-Citizens Rush to File for Legal Status in the Dominican Republic
June 16, 2015
By Staff
Top Story — Long lines formed at Interior Ministry offices across the Dominican Republic Monday, as non-citizens scramble to secure their legal residency before a Wednesday paperwork deadline. Many applicants, the majority Haitians who have resettled in neighboring Dominican Republic, have been told they lack sufficient documentation and may become subject to deportation, according to the Associated Press.
In 2014 the Dominican Republic launched an initiative to regulate the flow of Haitian migrants, which included a measure that would grant non-citizens legal status if they could establish their identity and prove that they had resided in the country since before October 2011. An estimated 500,000 people living in the Dominican Republic fall under this category, but obstacles remain for those attempting to complete the necessary paperwork due to insufficient documentation and lack of birth certificates. Those who are unable to file the application before 7 p.m. on Wednesday could be subject to expedited deportation.
Those of Haitian descent have struggled with their legal status within the Dominican Republic for years. In 2013, the country was subject to international criticism after a Supreme Court ruling declared that those born to non-citizens did not qualify for citizenship, essentially leaving tens of thousands of Dominicans of Haitian descent stateless, even though many had never left the country.
Headlines from the Western Hemisphere
North America
Caribbean
Central America
Andes
Southern Cone