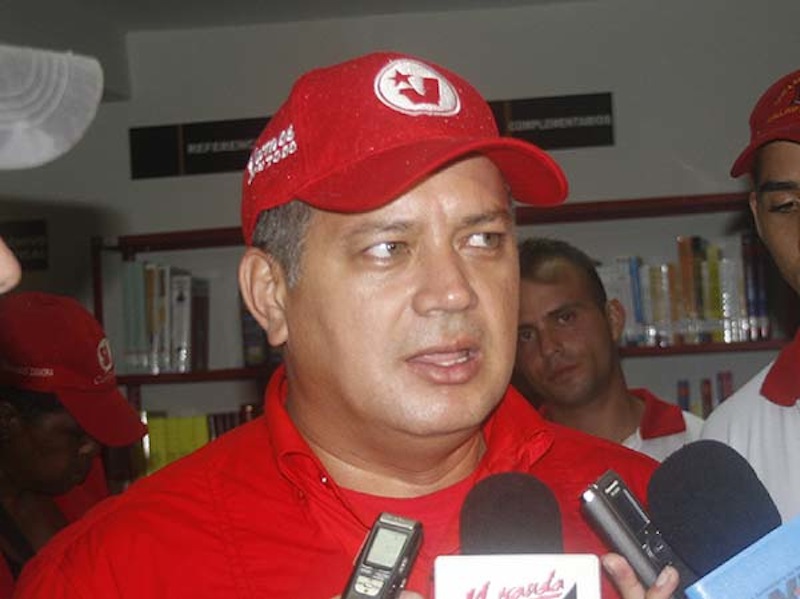 Envoys From Venezuela, US Meet in Haiti, Hinting at Rapprochement
June 15, 2015
By Staff
Top Story — Representatives from the United States and Venezuela reportedly met on Saturday while visiting Haiti, a possible sign that the two governments are seeking to redress long-standing tension.
U.S. diplomat John Shannon, an adviser to Secretary of State John Kerry, spoke with Diosdado Cabello, the head of Venezuela's National Assembly. Cabello, widely considered the second-most influential politician in Venezuela, after President Nicolás Maduro, is reportedly being investigated by the United States for claims (which he denies) that he is involved in drug trafficking.
The meeting, brokered by Haitian President Michel Martelly, lasted about an hour and a half, Reuters reported. Venezuela's foreign minister tweeted that the meeting was held "en route to normalizing relations."
The bilateral relationship has been tense since the 1999 election of leftist Hugo Chávez to the presidency, an office he held until his death in 2013. As Reuters notes, tensions have flared up in recent months, such as when the United States sanctioned several top Venezuelan officials, following accusations by Maduro that the United States was plotting a coup in Venezuela.
Headlines from the Western Hemisphere
North America
Caribbean
Central America
Andes
Southern Cone