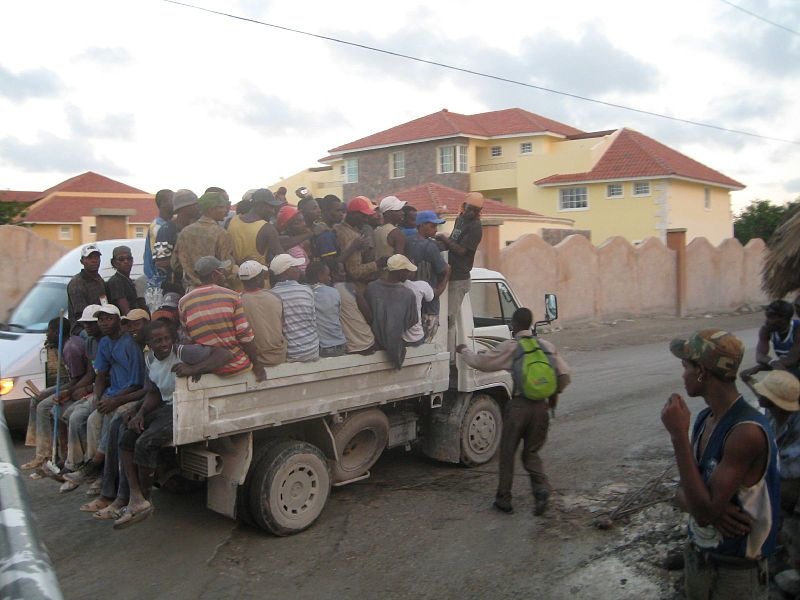 Haitian migrant workers are transported to the Dominican Republic (Image:
Richie Diesterheft
, CC BY 2.0)
Deportation of Migrant Workers in Dominican Republic to Begin as Registration Deadline Expires
June 17, 2015
By Staff
Top Story — A deadline to register with the government expires today for migrant workers in the Dominican Republic — the vast majority of whom are Haitians — leaving hundreds of thousands at risk of deportation.
There are an estimated 524,000 migrant workers in the country, but according to the government less than half have begun the registration process. Many migrant advocates were hoping for an extension of today's deadline, but the head of the Dominican Republic's immigration agency has said the country will move forward with deportations beginning on Thursday.
The threat of deportation is also likely to affect many Dominicans of Haitian descent, who have no way to prove that they were born in the Dominican Republic.
Today's deadline is the latest chapter in a historically poor relationship between the Dominican Republic and Haitian workers, who have been crossing the border between the two countries to find work for generations. In 1937, Dominican dictator Rafael Trujillo infamously ordered the killing of tens of thousands of Haitian migrant workers in the country.
Tensions escalated in recent years when, in 2013, the Dominican Republic passed a law that effectively stripped the citizenship of tens of thousands of Dominicans of Haitian descent, leaving them stateless. After the decision prompted international criticism, the country passed a law allowing those born to undocumented parents to receive residency permits, though they are required to register as foreigners.
Headlines from the Western Hemisphere
North America
Caribbean
Central America
Andes
Southern Cone