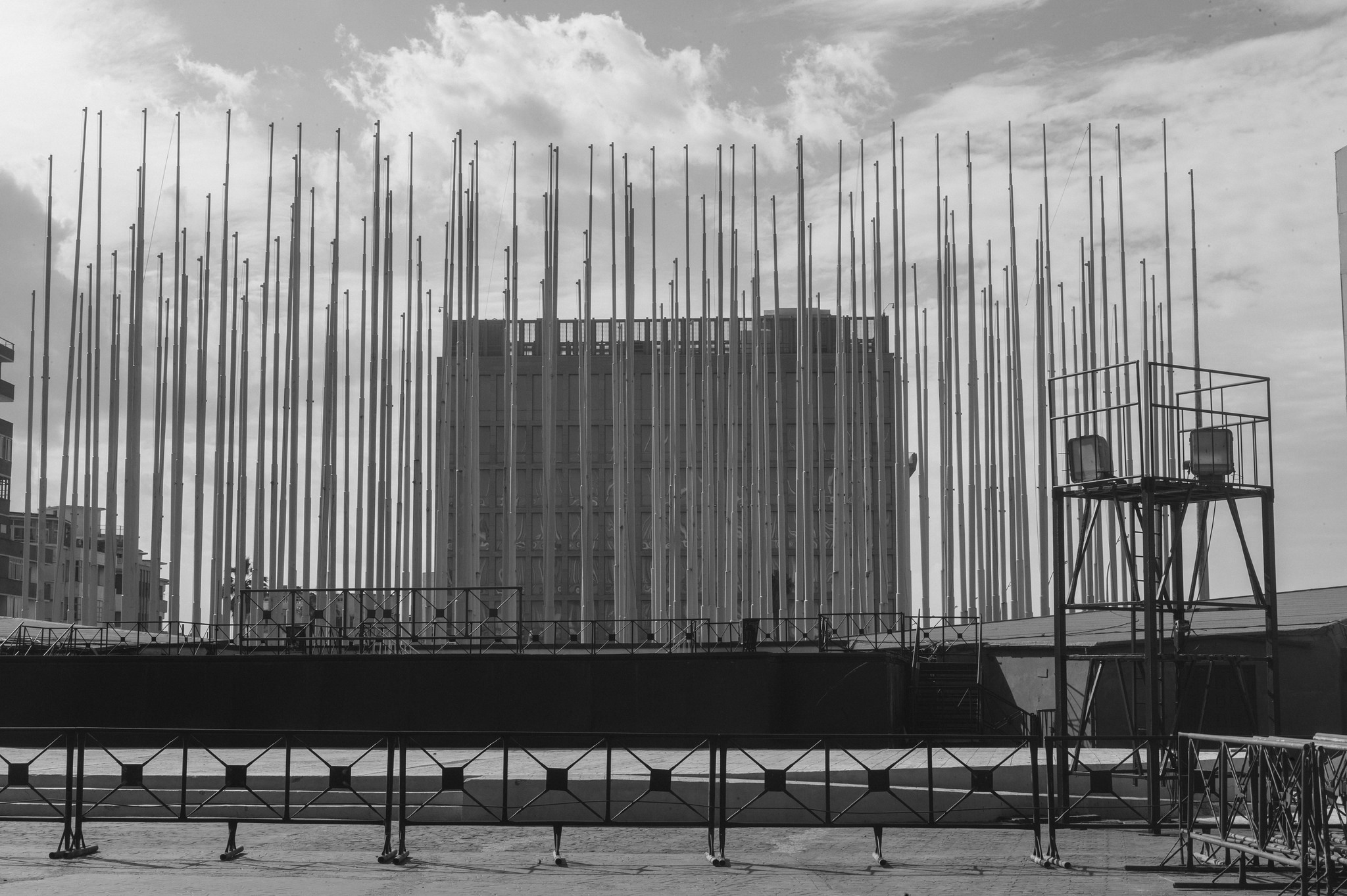 The U.S. Interests Section in Havana, Cuba. (Image:
Nano Anderson
, CC BY 2.0)
U.S., Cuba Will Announce Embassy Openings
July 1, 2015
By Staff
Top Story — The United States and Cuba are expected to announce Wednesday the details of their plans to open embassies for the first time in more than 50 years, a U.S. official has told Reuters. The much-anticipated announcements will reportedly be made today by President Barack Obama and Secretary of State John Kerry, along with an announcement by the Cuban government.
The move will be the most substantive gesture to date shown by the two countries since they announced in December their plans to normalize diplomatic relations. Kerry is expected to travel to Havana during the week of July 20 to attend the opening of the U.S. embassy there, Reuters reported.
The two countries currently operate interests sections within the respective embassies of Switzerland in Washington and Havana.
Despite expressed commitments by both governments to restore relations, hurdles remain, including disagreements over human rights issues. The U.S. Congress retains control of the economic embargo against Cuba, and is not expected to repeal it in the near future.
A major sticking point in relations between the two, however, was resolved in April, when the United States announced it would remove Cuba from its list of state sponsors of terror.
Headlines from the Western Hemisphere
North America
Caribbean
Central America
Andes
Southern Cone