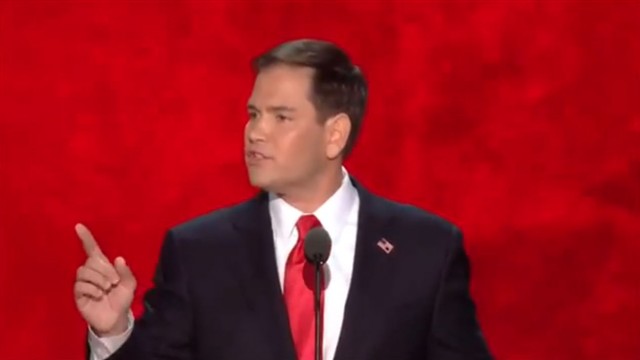 As Republicans Retake U.S. Senate, Calls For Venezuela Sanctions
November 6, 2014
By Staff
Top Story — U.S. Sen. Marco Rubio of Florida announced on Wednesday his desire for sanctions against Venezuelan officials during a press conference in Bogota, Colombia. Rubio's trip comes on the heels of Tuesday's midterm elections, in which Republicans took control of the Senate for the first time in eight years.
The possibility of sanctions against Venezuelan officials has been strengthened by the fact that Republicans now hold a majority in Congress. As Rubio explained in Spanish to a group of reporters, he wants to penalize officials who have allegedly committed human rights abuses, in addition to increasing funding to pro-democracy groups in the country.
Rubio also told reporters that President Barack Obama should delay using executive action to pass immigration reform, and should first wait until illegal immigration is under control. These comments follow Obama's vow to pass immigration reform himself through executive order, in light of Congress' continued failure to do so.
Sen. Mitch McConnell of Kentucky, who will become the majority leader of the Senate, announced the same immigration stance as Rubio in a post-election news conference.
Heading into the elections, it was suspected that Latino disillusionment regarding immigration reform would hurt the Democratic Party. While Latinos did vote for Democrats two to one overall, in several key races they favored Republicans.
Headlines from the Western Hemisphere
North America
Caribbean
Central America
Andes
Southern Cone
Image: YouTube
Subscribe to Today in Latin America by Email