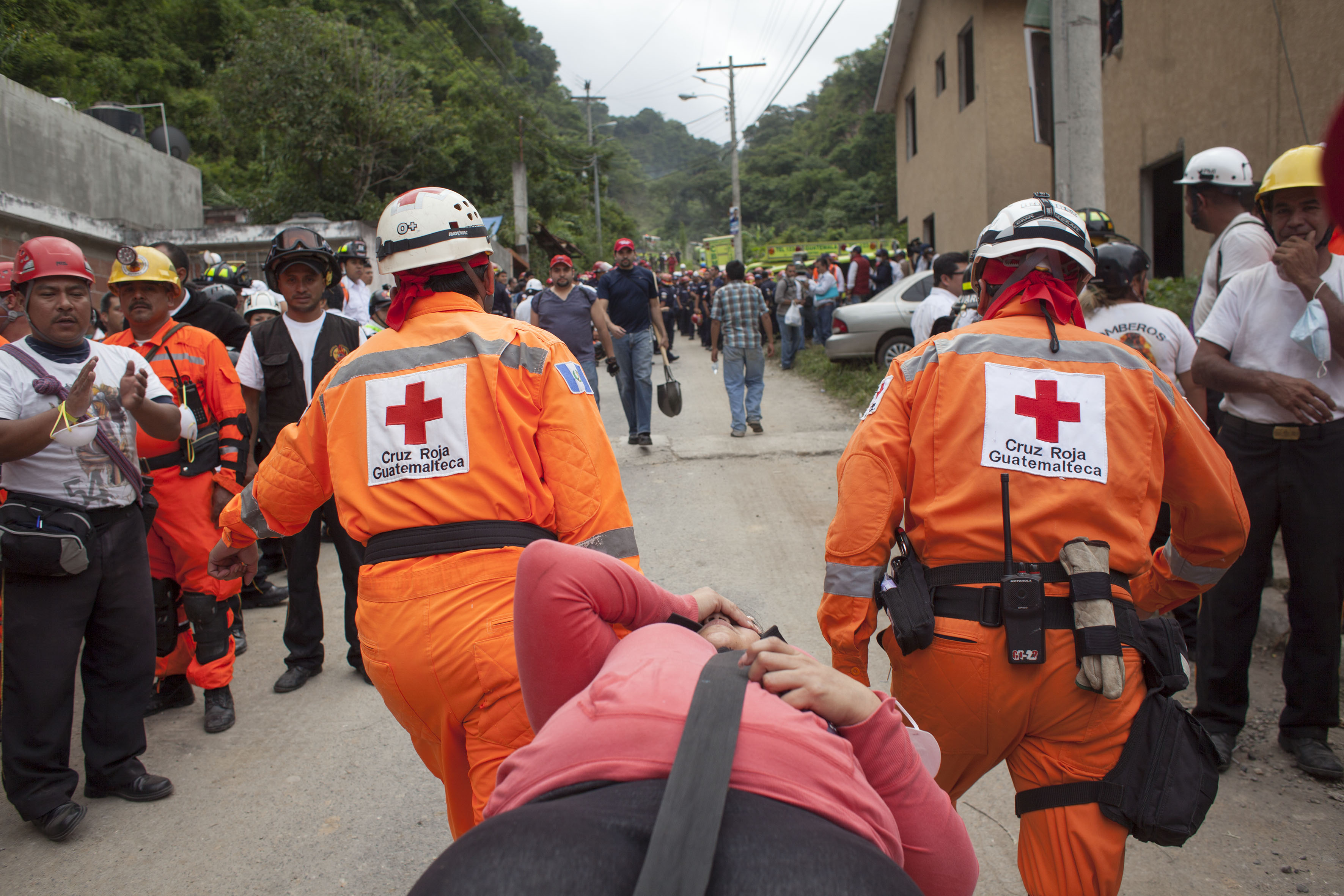 Rescuers evacuate a survivor of the landslide in Santa Caterina Pinula. (Image:
CONRED
, CC BY-NC-ND 2.0)
Hundreds Feared Dead As Rescue Efforts Stall Following Guatemala Landslide
October 5, 2015
By Staff
Top Story — Rescuers in Guatemala continued efforts to find survivors on Sunday, following a landslide which has killed at least 95 people and left some 300 more missing and feared dead.
The landslide struck late on Thursday in the Santa Caterina Pinula municipality on the outskirts of the capital Guatemala City, Reuters reported.
While some of the 300 people who are still missing may have simply fled the area, officials told The Associated Press, rescuers working through the weekend have pulled no survivors from the debris blanketing the affected area.
The authorities had warned residents against building in the area hit by the landslide, Reuters reported.
Settlements are commonly built against such advice in Guatemala, where poverty rates are high. Hundreds of the people killed in landslides that followed Hurricane Stan in 2005 were buried in mass graves.
Reuters suggests the issue of preventing landslides and other disasters may become relevant in the second round of president elections, to be held on Oct. 25, noting that the government has been in "disarray" recently amid widespread protests against official corruption, which culminated in the resignation of President Otto Peréz Molina.
Headlines from the Western Hemisphere
North America
Caribbean
Central America
Andes
Southern Cone