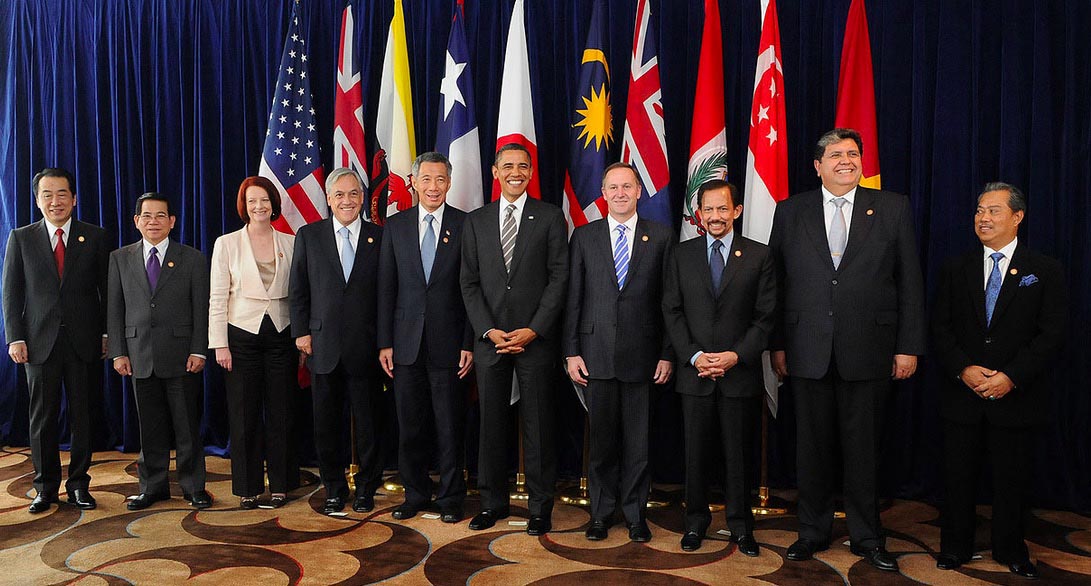 Trans-Pacific Partnership member state leaders during a 2010 meeting. (Image:
Chilean Government
, Public Domain.)
Latin American Countries Reach Final Agreement on Trans-Pacific Partnership
October 6, 2015
By Staff
Top Story — The United States and 11 other Pacific Rim countries, including Chile, Peru and Mexico, have agreed on the final details of the Trans-Pacific Partnership on Monday, a deal that was greeted enthusiastically by Latin American leaders but faces skepticism from organized labor as well as U.S. lawmakers.
Together with other countries such as Canada, New Zealand and Japan, the three Latin American countries involved will be part of a deal that will cover 40 percent of the world's GDP. The agreement promises to reduce or even eliminate tariffs on almost 18,000 categories of goods.
"The Trans-Pacific Partnership will translate into greater opportunities for investment and well-paid jobs for Mexicans," Mexican President Enrique Peña Nieto said on Twitter.
However, the deal still needs to be approved by each respective country's lawmakers, and not everyone is pleased about the outcome of the negotiations. The finer details of the deal, such as New Zealand's increased access for dairy exports or monopoly rights for biotech drugs, were often subject to intense amendments and compromises.
In the end, Peru and Australia led the fight against long-term copyright protections on biologics — medicines made from living organisms. Though the United States pushed for 12-year protections, the final compromise limited the copyrights to no more than five years, according to The New York Times.
U.S. Congress members, both on the Democratic and Republican side, have reacted skeptically to the deal. U.S. labor groups fear that the trade agreement will affect jobs and environmental laws, while Republican lawmakers are angered over increased regulation..
Nonetheless, Latin American leaders remained largely optimistic about the deal. Magali Silva, Peru's trade minister, told the Financial Times that, if the deal goes through, it will be "like having the 12 countries acting like a factory."
Headlines from the Western Hemisphere
North America
Caribbean
Central America
Andes
Southern Cone