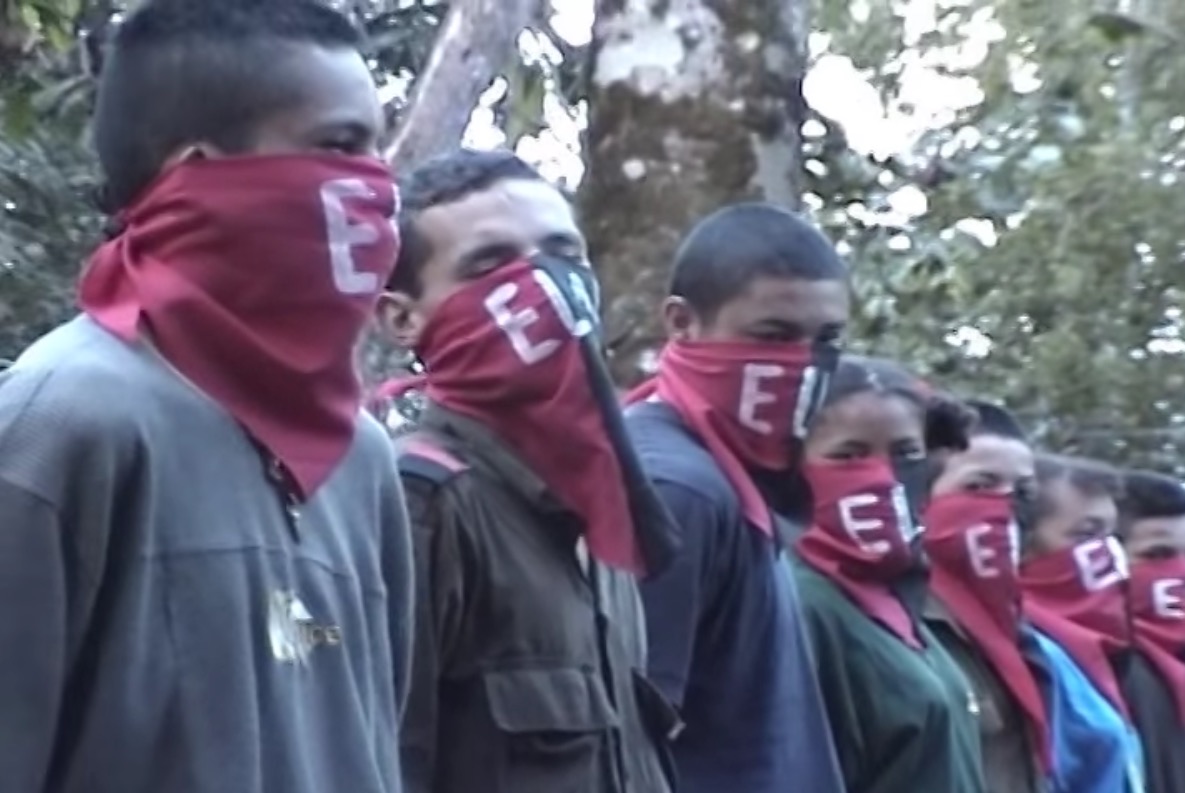 The ELN, or National Liberation Army, is Colombia's second-largest guerrilla group. (Image: Image:
Youtube
)
Colombia's ELN Promises Hostage Release, Asks For Catholic Church Role in Peace Talks
November 3, 2015
By Staff
Top Story — Colombia's leftist guerrilla National Liberation Army announced Monday that it will free two soldiers kidnapped following a recent deadly raid, and on the same day appealed to the Catholic Church via Twitter to mediate a bilateral cease-fire and peace talks with the government.
Soldiers Andrés Felipe Pérez and Antonio Rodríguez were kidnapped during the Oct. 26 attack by the ELN in Güicán in the state of Boyacá, which killed 11 soldiers and one police officer who were transporting votes from the gubernatorial and mayoral elections form the day before.
The statement by Colombia's second-largest guerrilla group said that the church should have a definitive role in any peace talksand agreed with a September statement by Pope Francis that Colombia cannot afford another failed peace process. More than 200,000 people have been killed and some 92,000 people have gone missing since the conflict began in 1964.
The ELN's larger counterpart, the Revolutionary Armed Forces of Colombia, has been in peace negotiations in Havana, Cuba since 2012, and urged the government to include the ELN in deliberations back in May. Since 2014, the rebel group has only engaged in preliminary informal peace talks.
Headlines from the Western Hemisphere
North America
Caribbean
Central America
Andes
Southern Cone