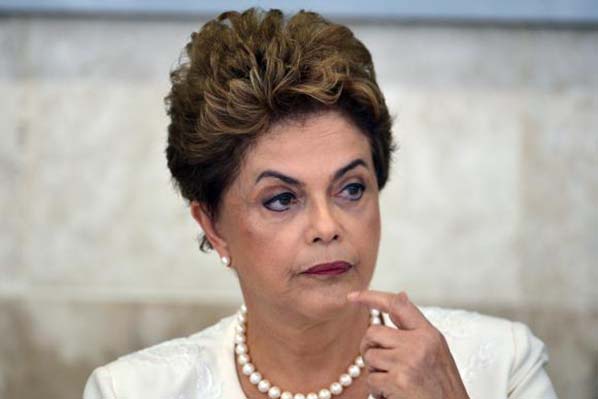 Brazil Senate to Vote on Rousseff Impeachment
May 11, 2016
By Staff
Top Story — Brazilian President Dilma Rousseff faces an impeachment vote in the Senate today that will likely see her removed from power. The vote will mark a watershed moment in Brazilian politics after months of political wheeler-dealing, name-calling and last-minute legal maneuvers by both the president's supporters and opponents.
Wednesday's vote will follow a marathon session in the Senate and is expected to last into the early hours of Thursday. If 41 out of 81 Senators vote to impeach her, Rousseff will be removed from office for up to 180 days to face trial. Vice President Michel Temer would then become interim president.
Rousseff stands accused of cooking the government's books to hide a budget deficit ahead of her 2014 re-election. The president has acknowledged that she engaged in the act known as fiscal backpedaling, but says she did no different than her predecessors, and that the charges against her do not amount to an impeachable "crime of responsibility." Her opponents have argued that no past president engaged in backpedaling on this scale and that the move caused confidence in Brazil's financial markets to erode.
The president does not face charges stemming from the wider Petrobras probe that has engulfed some of Brazil's top industrialists, as well as key members of the Workers' Party and the opposition, including Vice President Temer and Senate leader Renan Calheiros.
Nonetheless, Brazilians have increasingly held Rousseff responsible for an economic downturn that landed the country in the worst recession since the 1930s. An April poll by the Datafolha institute found that 63 percent of Brazilians considered her government "bad" or "terrible."
Headlines from the Western Hemisphere
North America
Caribbean
Central America
Andes
Southern Cone