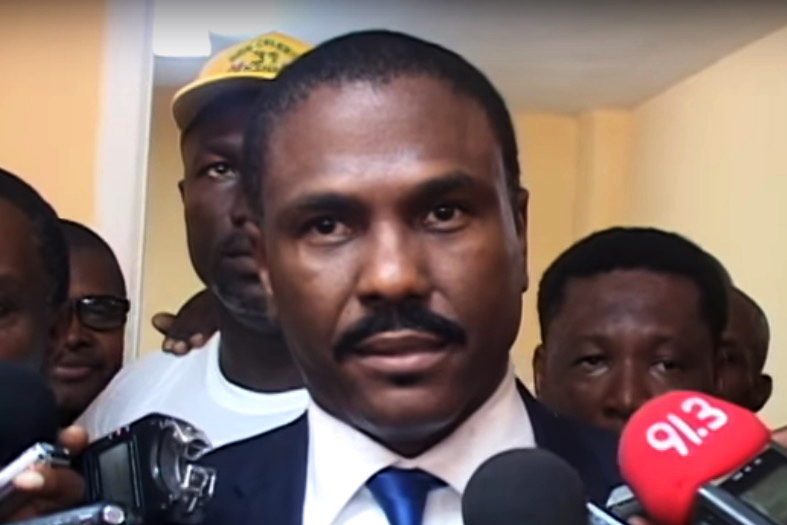 Haitian presidential candidate Jude Célestin (Image:
YouTube
, screenshot)
Haiti Presidential Candidate Refuses to Participate in Runoff Amid Fraud Allegations
January 8, 2016
By Staff
Top Story — Haitian presidential candidate Jude Célestin will not take part in a runoff scheduled for Jan. 24 unless outgoing President Michel Martelly approves sweeping changes to prevent voter fraud, a spokesman for Célestin said on Thursday.
Célestin has requested that electoral machines be overhauled and that investigations be launched into individuals accused of corruption, in accordance to the findings published Sunday by an independent commission. The commission, created by Martelly to assess the legitimacy of presidential and legislative elections on Oct. 25, determined that the vote suffered from irregularities and the presumption of fraud, according to the Miami Herald. The report also highlighted problems with electoral machines.
Célestin, the opposition candidate, received around 25 percent of the vote during the first round of elections, compared to the more than 32 percent of votes received by Martelly's chosen successor Jovenel Moïse — an outcome that Célestin referred to as a "ridiculous farce." Celeste refused to campaign for the runoff originally scheduled for Dec. 27, but postponed amid allegations of fraud.
In a presidential decree issued late Wednesday, Martelly scheduled the runoff vote for Jan. 24, without the political dialogue with opponents recommended by the report.
"The 24th is out of the question," Célestin said in an interview with the Miami Herald. "Martelly will have to do an election with just one candidate."
Headlines from the Western Hemisphere
North America
Caribbean
Central America
Andes
Southern Cone