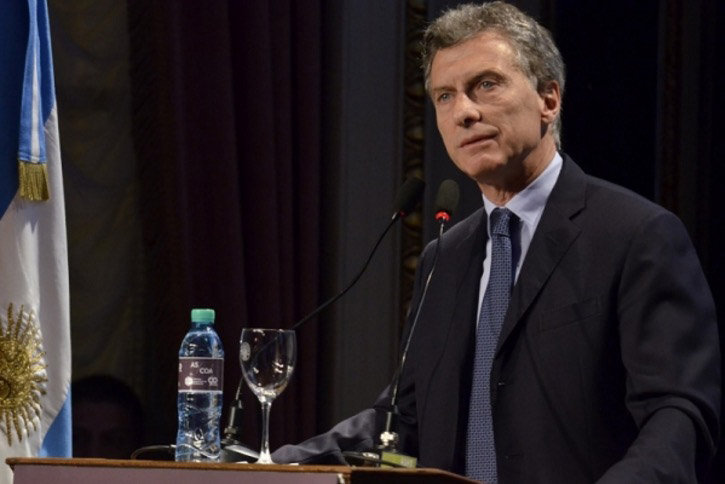 Panama Papers: Trove of Leaked Documents Names Argentine President, Latin American Officials
April 4, 2016
By Staff
Top Story —Argentine President Mauricio Macri, soccer star Lionel Messi and at least 57 people investigated over their alleged involvement in a multi-billion dollar corruption scheme at Brazilian oil giant Petrobras were among the names revealed in the Panama Papers, a trove of 11.5 million leaked documents demonstrating the business dealings of Panama-based law firm and offshore services provider Mossack Fonseca.
The documents, leaked anonymously to leading German newspaper Süeddeutsche Zeitung more than a year ago and shared with the International Consortium of Investigative Journalists (ICIJ), resulted in a joint investigation by some 107 news outlets in 78 countries. Published on Sunday, the investigation offers a behind-the-scenes look into the notoriously opaque operations that allow the world's richest to hide their assets via tax havens.
The individuals named in the documents, among them 12 heads of state, may face charges of money laundering and tax evasion. Of course, in many situations there are perfectly legal reasons for using offshore structures, and many have responded to the global report by affirming that their transactions were above board. However, offshore tax havens are also commonly used for hiding or laundering money, raising questions about many of the names found in the report. Mossack Fonseca has said that the company has never faced charges of criminal wrongdoing, according to the BBC.
Panamanian President Juan Carlos Varela has promised to cooperate with any investigation related to the leaked documents, saying the country has a "zero tolerance" policy on illegal activities in the financial industry.
The leaked files reveal that Macri, along with his father and brother, was a director at a firm called Felg Trading Ltd — a fact he failed to disclose in 2007 and 2008, when he was mayor of Buenos Aires. Macri's spokesperson, Ivan Pavlovsky, said the president did not disclose his participation because he was never a shareholder in the company.
Messi, already facing charges of tax evasion in Spain, was revealed as the proprietor of Panama-based company Mega Star Enterprises. The company's sole shareholder is his father. The two are due in court in less than two months over the prior tax evasion charges.
Other figures in world soccer have also been named in the documents, including Uruguayan lawyer Juan Pedro Damiani, a member of the ethics committee for soccer's world governing body, FIFA. The documents suggest that Damiani and his firm provide services for a number of offshore companies linked to a former FIFA vice president arrested last May and charged with alleged bribery, wire fraud and money laundering.
The Mossack Fonseca documents also disclose 107 offshore companies tied to 57 individuals cited in Operation Car Wash, the probe into a massive corruption scheme at partially state-run Brazilian oil company Petrobras. The Panamanian law firm's dealings came under scrutiny by Brazilian investigators in January, as part of the operation. The firm is suspected of helping conceal the ownership of a luxury beachfront apartment in the resort town of Guarujá, which authorities say is secretly owned by former President Luiz Inácio Lula da Silva — a claim that Silva denies.
Other investigations into the leaked papers include one by the Miami Herald showing how offshore money has fueled a boom in luxury real estate in Miami, including a number of Brazilian politicians and business titans under investigation for or suspected of corruption.
The data released by journalists on Sunday show the day-to-day running of the fourth-largest offshore services provider in the world, ICIJ Director Gerard Ryle told the BBC. It covers a nearly 40-year period, from 1997 to 2015, and details information about some 214,000 shell companies.
"I think the leak will prove to be probably the biggest blow the offshore world has ever taken because of the extent of the documents," Ryle said.
Headlines from the Western Hemisphere
North America
Argentine forensic experts have announced that their study of the site Mexican government officials claim 43 students were burned in September of 2014 has ended inconclusively. The announcement comes a day after another set of investigators claim to have found evidence of a large fire and the remains of 17 people at the site.
A Colombian online campaign strategist, hacker and current prison inmate claims that he was paid by Mexican President Enrique Peña Nieto's campaign during the 2012 presidential elections to electronically spy on political rivals and use bots to drive conversations on social media — claims Nieto's staff and party have denied as "frankly fantasy."
As part of her three-day tour of Mexico, South Korean President Park Geun-hye announced that she is seeking to sign a new bilateral trade agreement between the two countries.
Caribbean
The U.S. Department of Homeland Security announced that twice as many Cuban migrants entered the United States in the last three months of 2015 compared to the same period in 2014, an increase partially attributable to fears that warming relations between the two countries could mean the end of laws allowing Cuban migrants to stay in the United States legally.
Central America
The Washington Post sat down with representatives from El Salvador's Mara Salvatrucha and 18th Street gangs for an interview discussing a March 25 cease fire that some have praised as a way to end the country's soaring violence, but others say is merely the latest lull in a long-lasting battle between drug gangs and the government.
A New York Times report profiles an indigenous Maya woman from Guatemala who has sued a Canadian mining company in Canadian courts for allegedly evicting her from her home, killing her husband and sexually assaulting her — signs experts say point to potential new legal avenues to regulate the corporate behavior of Canadian extractive industries.
A U.S. fugitive was arrested in Nicaragua and deported back to the United States after 20 years spent in hiding in Mexico and Central America.
Andes
This weekend, thousands of protesters across Colombia, led by former President Álvaro Uribe, marched in opposition to President Juan Manuel Santos' peace negotiations with leftist guerrilla groups.
Reuters reports on the surge in support for Keiko Fujimori, the frontrunner in Peru's presidential race, as increased support for leftist lawmaker Verónika Mendoza helped decrease oppositional strength in the polls.
An acute water shortage in Venezuela is causing rolling blackouts, depleting reservoirs and revealing a faulty water supply infrastructure, The Wall Street Journal reports.
Southern Cone
The Guardian reports on Brazil's Vice President Michel Temer, who many Brazilians suspect is preparing to take over from President Dilma Rousseff, with some even speculating that he has helped orchestrate her fall.
Brazil is having trouble selling enough tickets for the 2016 summer Olympics, with only a little over half the tickets sold so far. The difficulty is attributed to a number of issues, such as Brazil's flailing economy, its political instability and the continued prevalence of the Zika virus in the country.