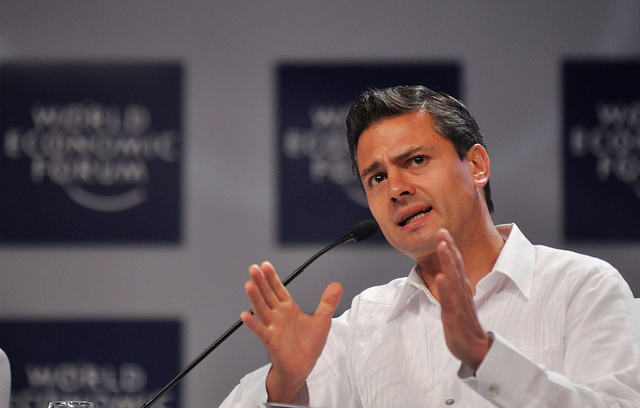 Peña Nieto, PRI Victory In Mexico
July 1, 2012
By Staff
Top Story— Mexican voters returned the Institutional Revolutionary Party to power on Sunday after PRI candidate and front-runner Enrique Peña Nieto outpaced his rivals to win Mexico's presidential elections with about 38 percent of the vote. Peña Nieto's campaign manager called the result a "resounding victory" for the PRI, which ruled Mexico for an uninterrupted seven decades before losing power for the first time in 2000. Exit polls Sunday night showed Peña Nieto with a solid lead over nearest rival Andrés Manuel López Obrador, the candidate of the Party of the Democratic Revolution (PRD). Josefina Vázquez Mota, Mexico's first female presidential candidate from the ruling National Action Party (PAN), conceded the election Sunday night when exit polls showed she was trailing the top two candidates. Along with elections for president and local officials, Mexicans on Sunday voted for new members of the Senate and Chamber of Deputies, as well as six state governors and the mayor of Mexico City.
Read more from the Miami Herald.
Headlines from the Western Hemisphere
North America
Caribbean
Central America
Andes
Southern Cone
Image: World Economic Forum @ Flickr.