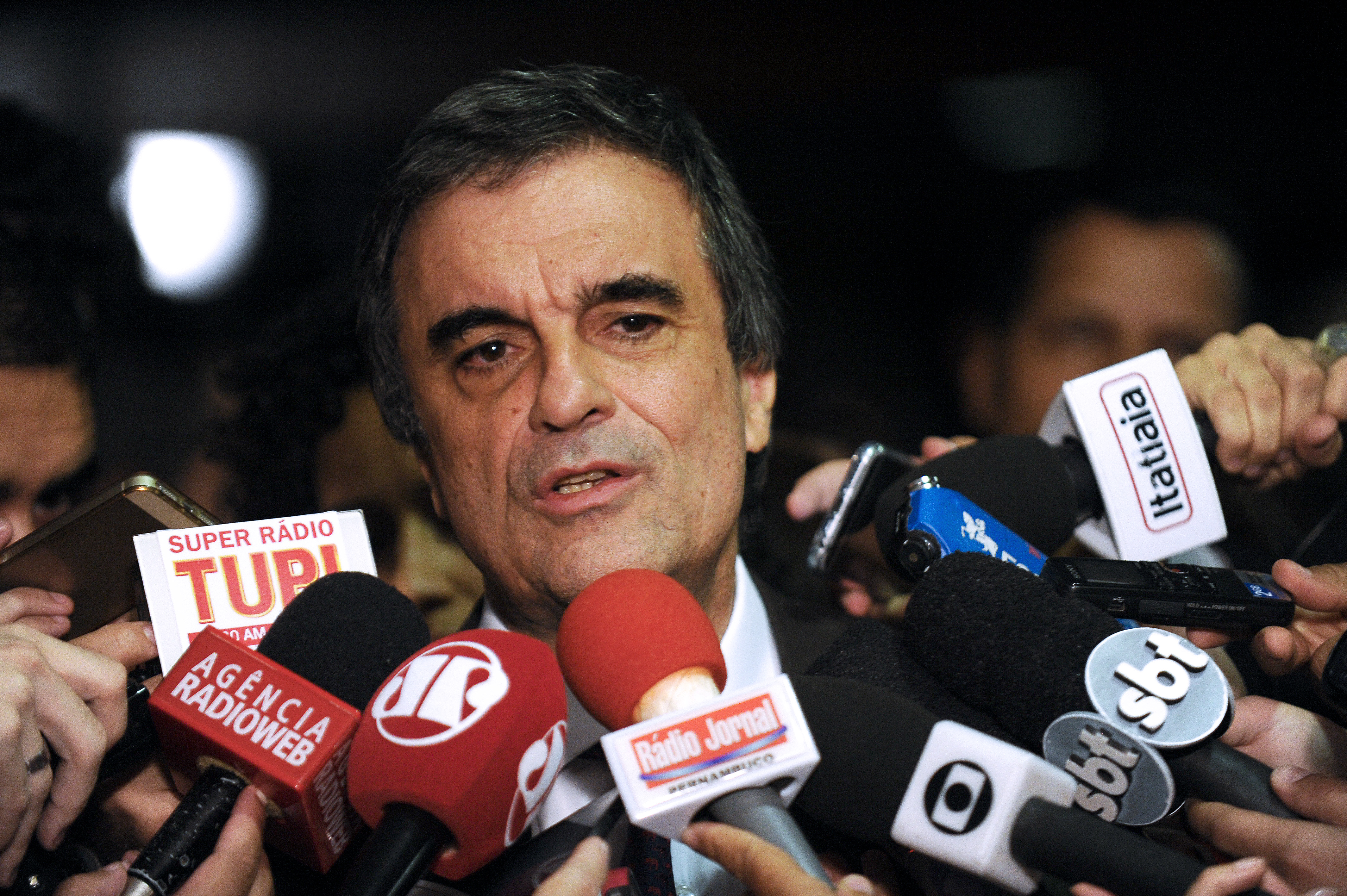 Brazil's Attorney General Calls Impeachment Proceedings Unconstitutional
April 5, 2016
By Staff
Top Story — During a blistering speech on Monday that laid out Brazilian President Dilma Rousseff's defense against a potential ouster, the country's attorney general denounced the impeachment proceedings underway as being unconstitutional and fueled by a desire for revenge.
José Eduardo Cardozo, speaking before the congressional impeachment committee, said that Brazil's constitution allows impeachment only for grave crimes committed by a sitting president, and that the charges against Rousseff do not meet the constitutional criteria.
During his speech, Cardozo singled out lower house Speaker Eduardo Cunha for opprobrium, calling his decision to initiate the proceedings "retaliation against the head-of-state" after Rousseff didn't provide him with the necessary votes that would allow him to avoid his own set of corruption charges. Cunha is currently under investigation for allegedly taking nearly $40 million in bribes and for stashing undeclared assets in Swiss bank accounts.
Rousseff stands accused of breaking fiscal rules in order to conceal budgetary shortfalls ahead of her 2014 re-election. Rousseff's opponents, including those who authored the impeachment petition, said that the fiscal backpedaling constituted a serious crime, perpetrated with the malicious intent of artificially inflating the country's fiscal standing.
Calls for Rousseff's impeachment have intensified as the country plunges deeper into an economic recession, and as her party reels from a massive, but unrelated, corruption scheme uncovered at partially nationalized oil firm Petrobras. Brazil is additionally in the grips of an unprecedented epidemic of birth defects believed to be linked to a mosquito-borne virus, all while struggling to prepare for the upcoming Olympics.
The congressional committee is expected to vote on Rousseff's impeachment as early as mid-April. Should Rousseff fail to obtain 172 out of 513 votes, the proceedings move to a trial in the Senate. The president will then be suspended, for a maximum of 180 days, pending a verdict in the Senate. During this period, Vice President Michel Temer would serve as interim head of state.
Headlines from the Western Hemisphere
North America
Caribbean
Central America
Andes
Southern Cone