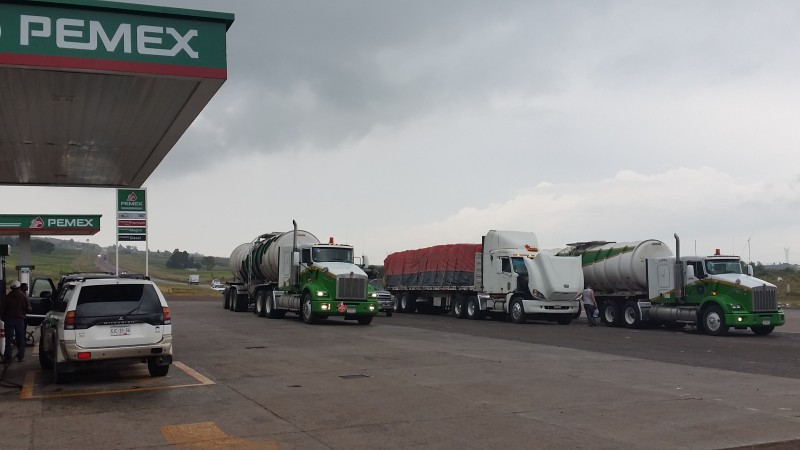 Pemex Gas Stations Will Face Competition, Symbolizing Energy Reform
April 1, 2016
By Staff
Top Story — Starting today, Mexico will allow private companies to import gasoline, which will effectively open the gas station market, long dominated by the monopoly of state-owned Petróleos Mexicanos, to competition.
The new policy is the latest move away from the Mexican government's monopoly on the oil sector, but perhaps the most symbolically potent. A report by The New York Times in 2013, after the planned reforms were first announced by President Enrique Peña Nieto, noted that Petróleos Mexicanos, or Pemex, has an unusual national significance in Mexico, where oil rights have long been considered a matter of national sovereignty. As an energy consultant told The Wall Street Journal, "this is absolutely the most visible piece of energy reform."
Since President Lázaro Cárdenas nationalized the oil sector in 1938, no oil producer aside from Pemex has sold gasoline in Mexico. So far, the U.S. gas station company Gulf has announced it will enter the market, as has a domestic beverage company, which will lease some 300 Pemex stations and rebrand them as Oxxos, a well-known convenience store.
Mexican motorists may welcome the latest phase of energy reform, having contended for years with subpar services and facilities. As both The Wall Street Journal and Financial Times report, customers often complain that gas station attendants do not pump the full amount of gasoline paid for.
Peña Nieto's reform efforts, already controversial when they were announced, have faced difficulties, like occasionally tepid foreign investment and the collapse in oil prices. The latest phase follows a decision by the ratings agency Moody's to downgrade Pemex's credit rating to its lowest-ever level on Thursday. The agency also announced Mexico's outlook is negative, as the slump in oil prices continues and production remains low.
Headlines from the Western Hemisphere
North America
Caribbean
Central America
Andes
Southern Cone
Subscribe to Today in Latin America by Email