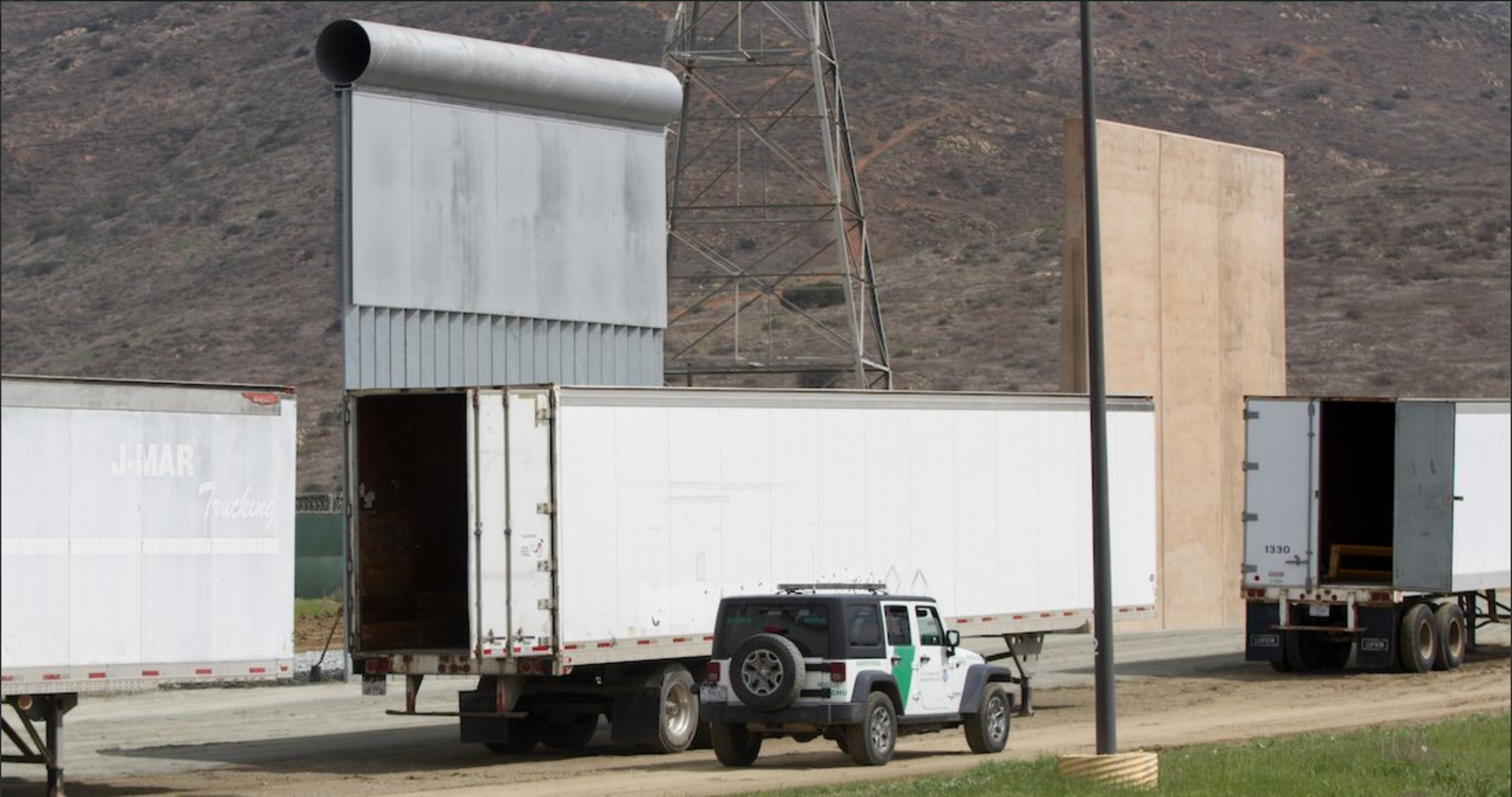 Image taken from Twitter @Economia_MX
Congress's bill disregarded Trump's wall and DACA recipients
March 27, 2018
By Staff
TODAY IN LATIN AMERICA
The 2018 spending bill approved last Friday by the U.S. Congress didn't include protections for DACA recipients nor sufficient funding for President Donald Trump's border wall, which he alleges will bar illegal immigration and drug trade. The estimated $25 billion border wall got only $1.6 billion in funding, enough for some 33 miles of fencing or wall. Because of these reasons hours before it was set to be signed into law, the president tweeted he was considering vetoing it, creating fear of a government shutdown. Later, he tweeted again saying he would sign it "as a matter of national security" but called for the power to line-item veto in the future.
With only 6.5 percent of the total cost of the wall covered and ratified by Congress, Trump believes "the rest of the money will come" but hasn't specified from where. The funding bill, however, includes contingencies that restrict the length and location of the wall: $251 million is set aside for the refurbishment of a fence bordering Tijuana, Mexico and San Diego, California.
HEADLINES FROM THE WESTERN HEMISPHERE
NORTH AMERICA
This week, major oil and gas conglomerates are bidding on the rights to explore and produce 35 oil blocks in the Mexican Gulf. In the advent of upcoming elections, this may be one of the last auctions allowing private firms to gain rights to unexplored natural resources. Frontrunner leftist candidate Andrés Manuel López Obrador, has said he would review the state of energy monopolies in Mexico, suggesting he may curtail independent companies from investing in Mexican soil and waters in the future.
As Mexico City nears its 500th birthday since its Spanish founding, authorities plan to dress its streets with 200 new  plaques to foster the remembrance of notable events and residents. In 1921, for the 400th birthday, the government renamed roads after Latin American countries, but today, residents are restoring the names of long-lived corners and timeworn building facades in hopes of honoring their past.
CARIBBEAN
Twelve people are missing and feared dead after a sailboat sank off the northern coast of Haiti.  Navigating between Saint-Louis-du-Nord and Île de la Tortue, the sailboat shipwrecked on Saturday around 5 p.m. Haitian authorities said the sailboat capsized due to cargo overload. President Jovenel Moïse expressed his condolences for the victims' families, adding that a maritime team has been assembled to look for survivors.
CENTRAL AMERICA
Six drones of Israeli manufacture are expected to arrive in Honduras in June. The Honduran Armed Forces (FAH) expect to use the unmanned aerial vehicles, assembled by the Elbyt Systems from Israel, for border patrol, undercover intelligence operations, and in the fight against drug-trafficking. The FAH will also receive 487 high-range radios to improve communications in April.
ANDES
Former Ecuadorean President Rafael Correa abused his executive authority to persecute indigenous leaders who opposed extractive projects, according to a new Human Rights Watch report. Released yesterday, the report examines three prominent examples of "abusive criminal prosecutions" in which authorities targeted indigenous environmentalists for lengthy prison sentences. While HRW applauds President Lenín Moreno for rolling back some of the repressive powers established under his predecessor, it notes that others have been left in place and that the three cases in question are still ongoing.
Venezuela's President Nicolás Maduro assigned Obredecht some $4 billion in public works projects shortly after the Brazilian construction giant contributed to his 2013 election campaign. The payments are detailed in documents reportedly in the possession of Brazilian and Venezuelan authorities, including one in which Maduro appears to have indicated, in his own cursive script, that the contracts were "very urgent." In the course of Brazil's sprawling "Car Wash" investigation, various allegations have already emerged that Obredecht, which has been at the center of sprawling bribery and corruption scandals throughout Latin America, financed the campaigns of both Maduro and his predecessor Hugo Chávez.
SOUTHERN CONE
Luiz Inácio Lula da Silva lost a last-ditch procedural decision yesterday, leaving only the Supreme Court between the former Brazilian president and immediate jail time for a controversial corruption sentence. Lula, as he is commonly known, says he has been the target of political persecution and has vowed to run for re-election in October, despite the pending 12-year prison sentence which would theoretically prohibit his candidacy. It will now fall to the Supreme Court to determine whether he can remain on the campaign trail while he exhausts the appeals process.
GOT NEWS? Send the editors tips, articles and other items for inclusion in Today in Latin America to tips@latindispatch.com.