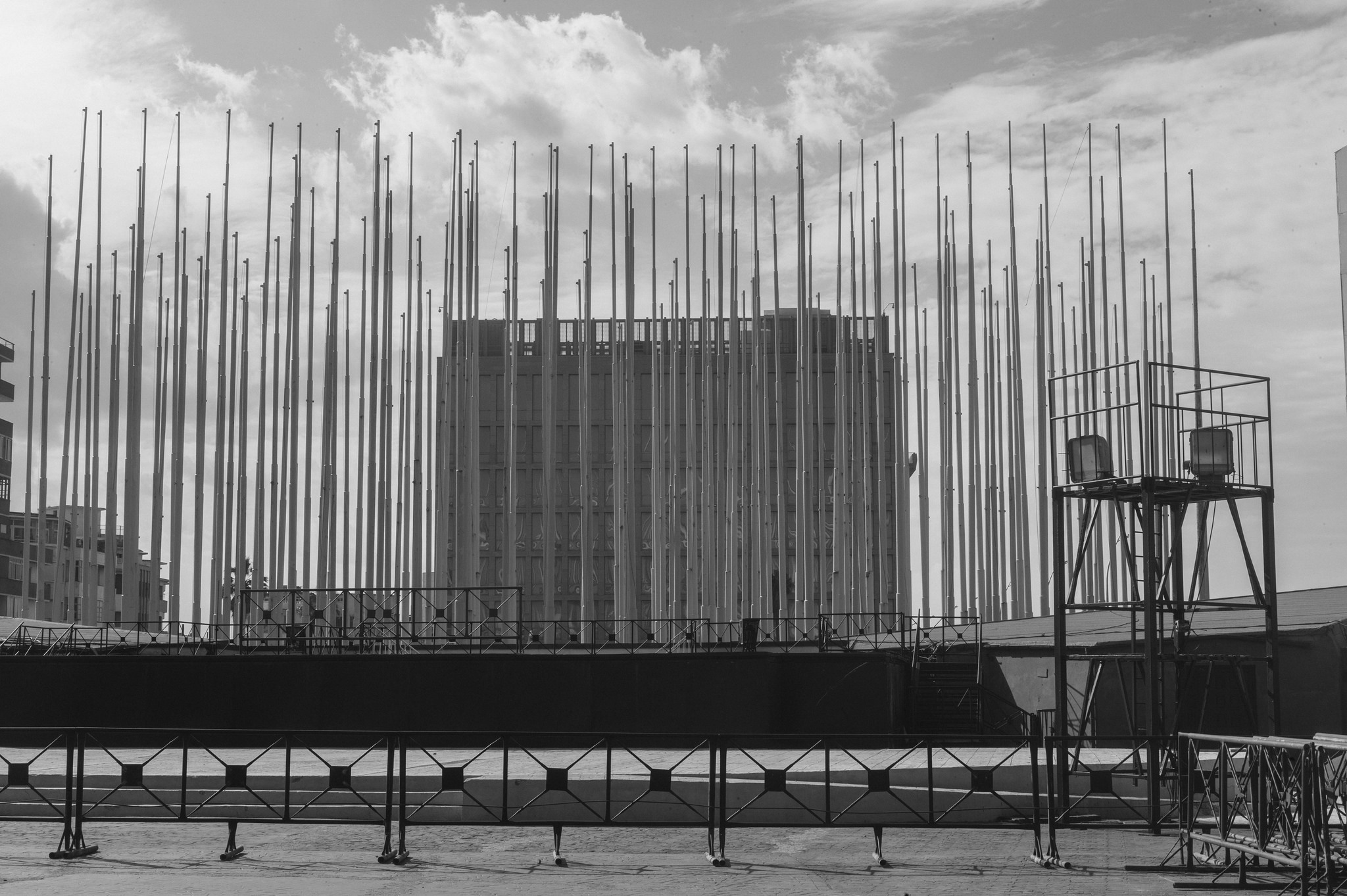 The U.S. Interests Section in Havana, Cuba. (Image:
Nano Anderson
, CC BY 2.0)
US, Cuba to Open Embassies
July 20, 2015
By Staff
The United States and Cuba will open embassies on one another's soil on Monday, a historic culmination of the two countries' promise in December to normalize relations after more than 50 years of tension.
The embassies will open in place of the existing interests sections within the respective Swiss embassies in Washington and Havana. The U.S. Interests Section Chief in Havana, Jeffrey DeLaurentis, will become charge d'affaires. DeLaurentis, the top U.S. diplomat in Cuba since August, is serving his third tour there. A longtime Latin America specialist, DeLaurentis is well-regarded in Cuba, a former Cuban diplomat told the BBC.
Cuban Foreign Minister Bruno Rodríguez will meet with U.S. Secretary of State John Kerry, U.S. State Department spokesperson John Kirby said in a press conference on Friday. The two are expected to discuss issues like telecommunications, migration, and cooperation on health policy. Thornier topics like human rights and criminal fugitives may come up as well, Kirby said.
Cuba will hold a ceremony in Washington with about 500 guests to commemorate the upgrade of its interests section, an event a Cuban diplomat told The Associated Press would be a "celebration," attended by Cuban artists and politicians, as well as Wayne Smith, a former U.S. diplomat in Havana who left the State Department in 1982 in frustration at the U.S. government's inflexible Cuba policy.
Despite the historic implications of the normalization of relations — which the AP notes a person like Smith would be sure to welcome — one Cold War holdout remains: the U.S. trade embargo against Cuba, under the control of legislators, who are not expected to roll it back in the near future.
Headlines from the Western Hemisphere
North America
Caribbean
Central America
Andes
Southern Cone