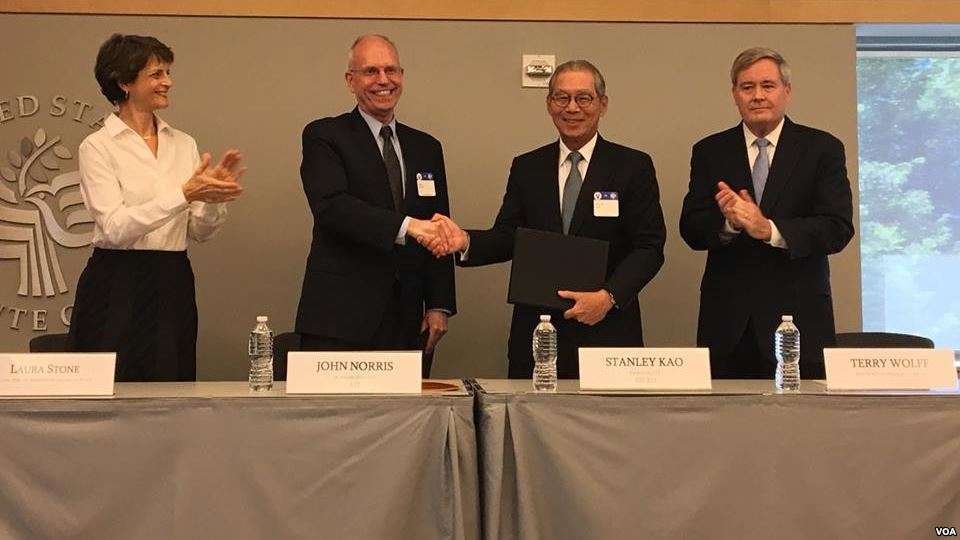 U.S. and Taiwan officials at the United States Institute of Peace, in Washington, July 9, 2018. Photo from VOA (CC0)
US & China's diplomacies clash over Central American region
September 11, 2018
By Staff
TODAY IN LATIN AMERICA
U.S. – CENTRAL AMERICA : The United States withdrew its top diplomats from Dominican Republic, El Salvador, and Panama, criticising those governments' decision to end diplomacy ties with Taiwan, which China considers a province of its own. In August, El Salvador became the latest Central American country to use this diplomatic move aiming to come closer to China. The Dominican Republic did the same in May, and Panama last year.
Although the United States does not recognize Taiwan as an independent nation, it has an embassy there, and in the last year Congress has taken steps to strengthen the informal alliance. The U.S. State Department said in its announcement that the three ambassadors would return "to discuss ways in which the United States can support strong, independent, democratic institutions and economies throughout Central America and the Caribbean.''  Officials in Panama and China criticized the move.
HEADLINES FROM THE WESTERN HEMISPHERE
NORTH AMERICA
U.S. : FBI Agents are currently investigating the case of a Border Patrol officer's vehicle that was shot at a mile and a half away from the San Ysidro port of entry. The gunfire, which occured around 2:15 am on Sept. 9, did not injure the agent but the vehicle had at least two bullets on the driver's door. Two men were reportedly arrested, one of them with a gun.
MEXICO : State authorities in Guerrero are searching for Daniel Esteban González, mayor-elect of Cochoapa el Grande. The politician's wife stated Sunday night that her husband went missing the evening of Sept. 2. González was to meet with other politicians on the day of his disappearance. Representatives of González political leftist party blame the political opposition for his disappearance.
MEXICO : A consulting agency in Mexico released a report revealing that in the last year 175 Mexican politicians were killed. According to the report, from Sept. 1, 2017 to Aug. 31, 2018, politicians were killed at a rate of 14 per month. In addition to the monthly homicide average, the agency published that in a year politicians were victims of physical aggressions 850 times; that is, more than two per day. "It's a period of violence like we've never seen before," said Rubén Salazar, director of Etellekt, the agency that prepared the brief.
CARIBBEAN
JAMAICA : The British government is no longer including criminal offenders in the number of people wrongfully deported during its Windrush scandal, according to The Guardian. The U.K.'s Home Office reported last month that in 164 cases, people were detained, forced to leave, or told they could not legally stay in Britain, but that count does not include those with criminal convictions, or those who traveled to the Caribbean and were not allowed to return. The Windrush generation arrived to Britain from the Caribbean after World War II as part of a program to cover labor shortages, and were later granted the right to stay indefinitely.
CENTRAL AMERICA
REGIONAL : A security and immigration meeting originally scheduled to take place this week between officials from the United States, Mexico, Honduras, Guatemala and El Salvador has been cancelled. Relationships between Central America and their northern neighbor have been strained as of late, with news of migrant children being separated from their parents, El Salvador shutting diplomacy ties with Taiwan and Guatemalan President Jimmy Morales ousting a U.N. corruption-monitoring group.
ANDES
CURAÇAO: Amnesty International criticized Curaçao, a Dutch island just north of Venezuela, for its "strategy of active expulsion" of Venezuelan migrants. Erika Guevara Rosas, director for the Americas at the organization, also accused Curaçao of "ill treatment, excessive use of force and other abuses" against detained migrants. More than 1,200 Venezuelans were deported last year from the island, according to Amnesty International.
SOUTHERN CONE
ARGENTINA: More than 3,700 Argentines, most of them women, have submitted formal claims to abandon the Catholic church due to its campaign against legalizing abortion in Argentina. Advocates for apostasy — the act of renouncing the church — say the claims signify a cultural shift in the majority Catholic country. Last month, Argentina's senate rejected a bill to legalize abortion in the first 14 weeks of pregnancy despite polls showing wide popular support for the bill.
BRAZIL: The far-right presidential candidate Jair Bolsonaro's health has "improved markedly" since he suffered a serious stab wound last week at a campaign rally, doctors said. Bolsonaro lost 40 percent of his blood in the attack. Doctors say his recovery could last two months, meaning he will not be able to return to the campaign trail before the election on Oct. 7. Polls show Bolsonaro currently leading the race with 22 percent of the vote.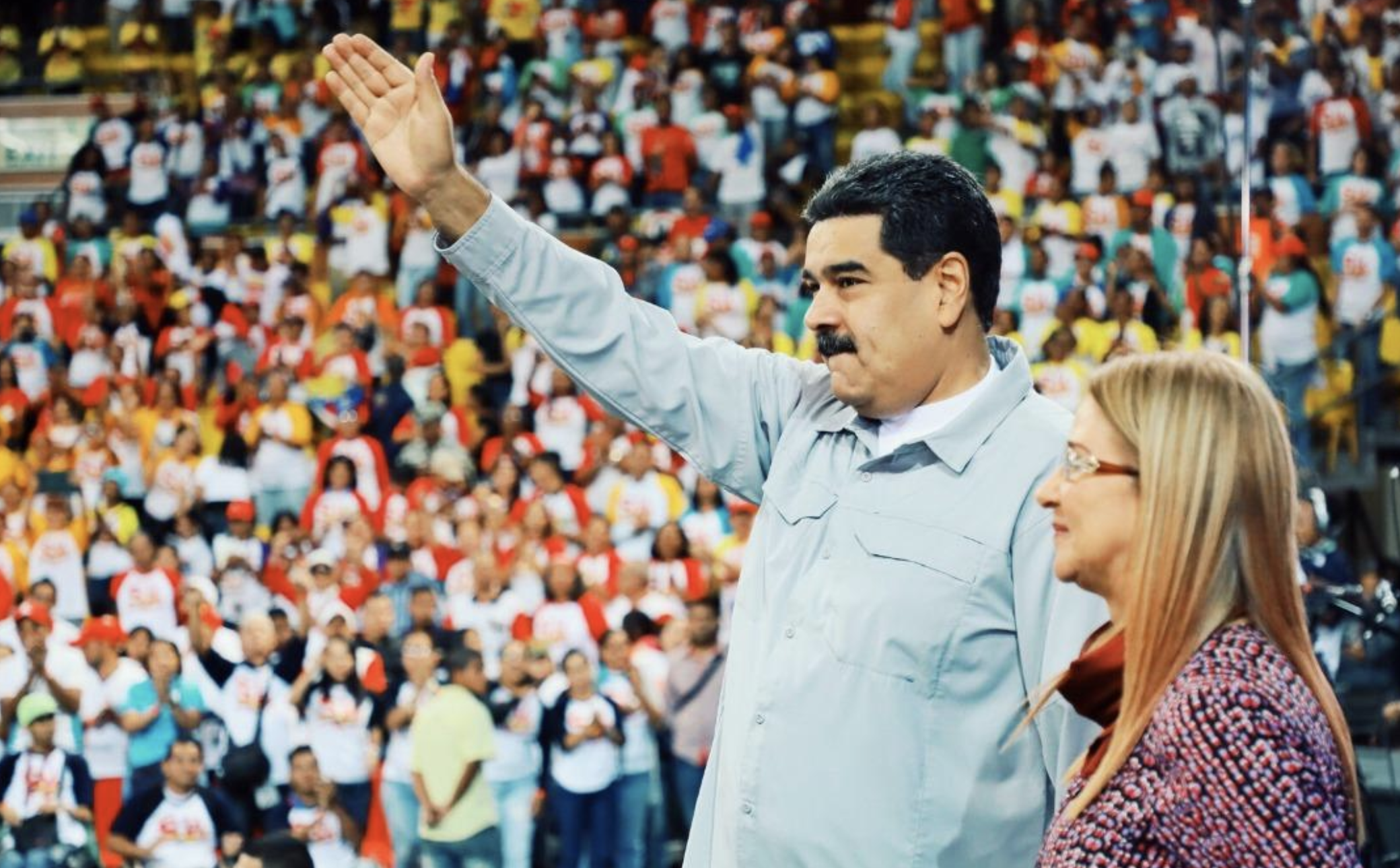 September 10, 2018
> Staff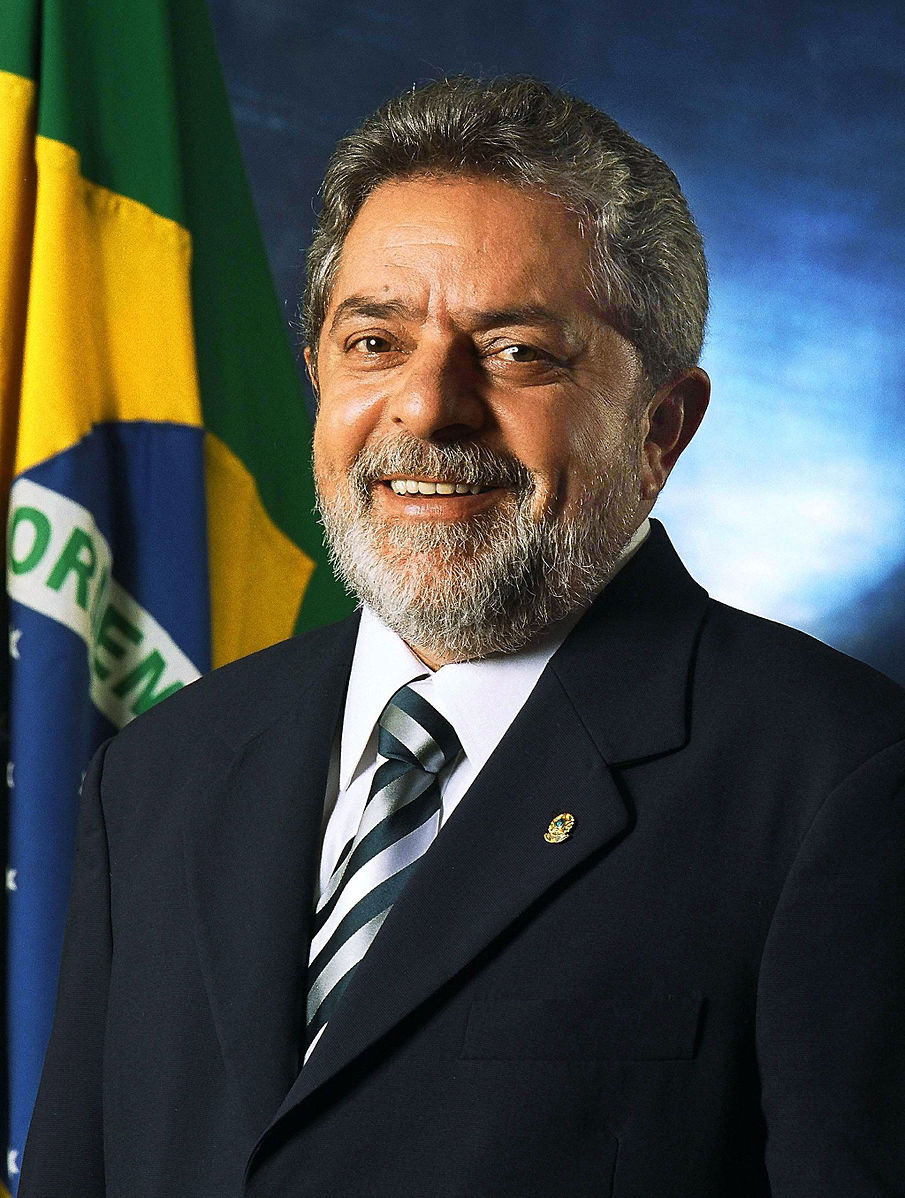 September 12, 2018
> Staff