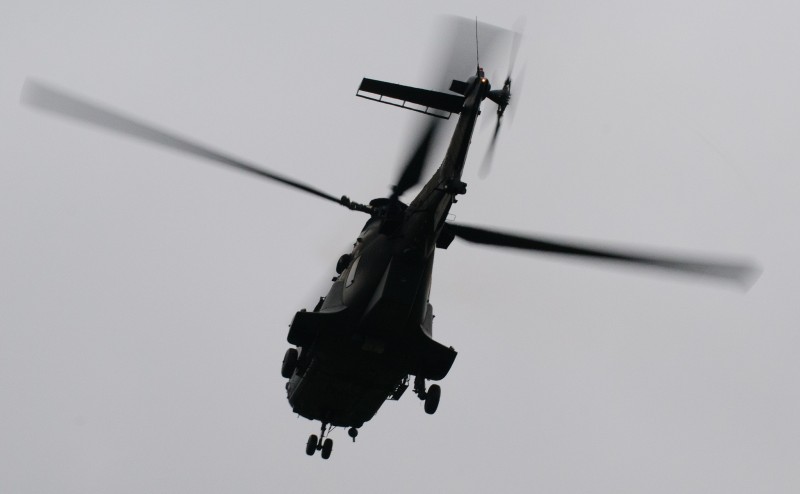 Mexican Military Helicopter Shot Down Over Jalisco State
May 4, 2015
By Staff
Top Story — A Mexican military helicopter was shot down on Friday by gunmen seemingly affiliated to the Cartel Jalisco Nueva Generación (CJNG), highlighting the group's increased prominence as a target of the government's ongoing crackdown on criminal organizations.
At least three soldiers were killed when the helicopter was shot down over the state of Jalisco, according to The New York Times in a report which did not mention the CJNG by name, although one analyst told The Associated Press the attack came amid violence that resulted from a broader official crackdown on the cartel.
Local media reports suggest the CJNG blocked major highways with burning vehicles and torched businesses on Friday, in anticipation of a major deployment of federal security forces as part of the so-called "Operation Jalisco." At least six people were reportedly killed and 19 were injured in related violence.
Mexico's Attorney General's Office, according to The Associated Press, filed charges on Saturday against 10 people in connection with an assassination attempt on Jalisco state's top security official, which was followed by a brazen attack on a police convoy in which at least 15 officers were killed, the deadliest attack on the authorities in recent years.
Search efforts, as of Sunday, were reportedly ongoing for three soldiers who went missing following the downing of the helicopter, a rare incident in Mexico's ongoing conflict between the authorities and drug cartels.
Headlines from the Western Hemisphere
North America
Caribbean
Central America
Andes
Southern Cone