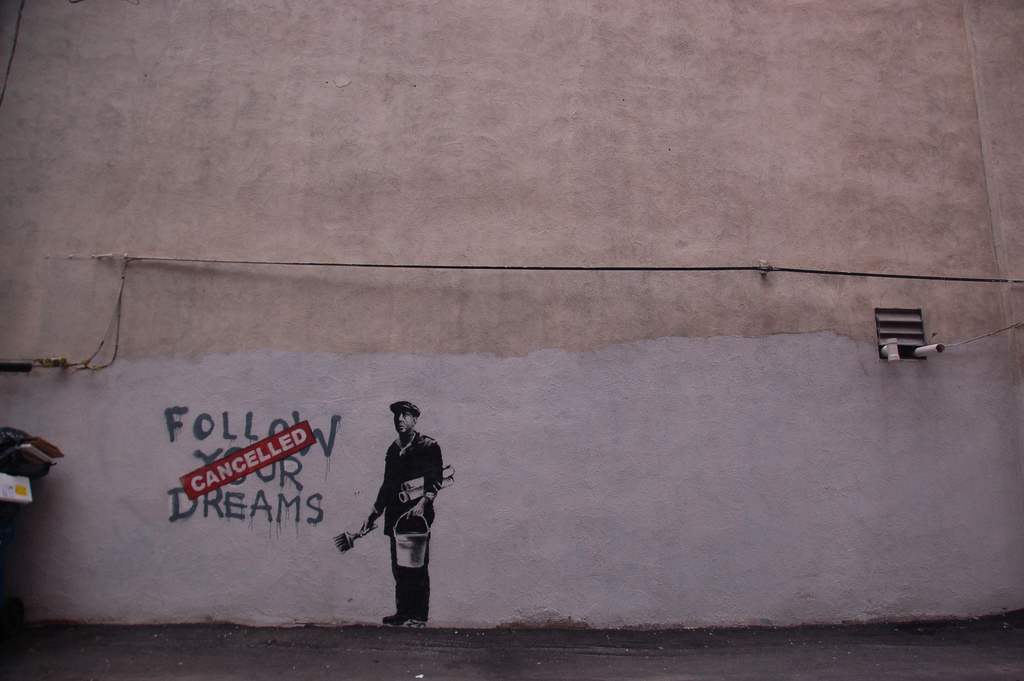 This May 12, 2010, photo shows a Banksy piece located on Essex Street, in Chinatown, Boston. (Photo by Chris Devers | CC BY-NC-ND 2.0)
U.S. could deny green cards to immigrants receiving public benefits
September 24, 2018
By Staff
TODAY IN LATIN AMERICA
UNITED STATES: On Saturday, just seven weeks before midterm elections, the Department of Homeland Security proposed a controversial rule: immigrants receiving public benefits, like Medicaid, food stamps, and housing vouchers, may be denied green cards.
By law, applicants are already required to prove they won't be a "burden" or a "public charge" but this new proposal — which will be open to public comment for 60 days before it takes into effect — may lead immigrants, even those with legal residence, to withdraw from federal aid programs to protect their own status.
The new rule is planned to ensure that immigrants "can support themselves financially and will not be reliant on public benefits," according to a press release. If approved, those who seek to immigrate to the country or stay in the U.S. permanently, including students and workers on temporary visas, will be affected.
HEADLINES FROM THE WESTERN HEMISPHERE
NORTH AMERICA
MEXICO: In the aftermath of Florence, our overheating earth spawned yet another storm, Fuerza Sinaloa, that ravaged Mexico's Gulf of California over the weekend. Torrential rains that measured up to 14 inches (35.5 centimeters) in merely one hour resulted in one person drowning, two people killed by electrocution and three women missing after being swept away in the state capital of Culiacán. 29 shelters are now tending to survivors in Sinaloa and electricity was restored to approximately 59,328 people who lost power since last Thursday. The destruction was captured on social media.
MEXICO: Yet another journalist was killed in Mexico over the weekend. Mario Gómez Sánchez, 40, was a newspaper reporter at El Heraldo de Chiapas. Gómez Sánchez, who covered politics and organized crime, was leaving his home Friday when two unidentified persons on motorbikes rode by and shot him. For years, he feared that his work, in the crime-rife state of Chiapas, would cost him his life as it has for many Mexico-based journalists. Two years ago he had reported threats to the police, but no action was taken.
CARIBBEAN
TRINIDAD AND TOBAGO: On Friday, the country's High Court decriminalized consensual sex between male adults. Judge Devindra Rampersand modified two sections of a legal statute that made homosexual activity a criminal offense and ruled them unconstitutional. Church officials, like Catholic Archbishop Jason Gordon, expressed concern, saying that the country was "in a sexual revolution gone crazy." As of 2017, same-sex relationships are still criminalized in over 70 countries around the world, including Jamaica and Belize.
CUBA: Yesterday, Cuban President Miguel Díaz-Canel arrived in New York City, marking his first official state visit to the United States. Díaz-Canel will attend the United Nations' General Assembly (UNGA) today at the Nelson Mandela Peace Summit. He is expected to address the 73rd UNGA on Wed., Sept. 26, which marks the 58th anniversary of Fidel Castro's intervention.
CENTRAL AMERICA
GUATEMALA: Maya Ixil midwife Juana Ramírez Santiago, a human rights activist, was murdered on the Western Highlands of Guatemala on Friday night. 54-year old Ramírez Santiago was killed in Nebaj, Quiché, after receiving death threats for her work with the Network of Ixil Women, a community organization supporting indigenous women victims of violence. The local leader becomes the 21st activist to be murdered in Guatemala during 2018. Jordán Rodas, Guatemala's human rights Ombudsman, called for a full investigation into the crime.
PANAMA: Panama's maritime authority revoked the registration of Aquarius 2, the last migrant search-and-rescue ship operating in the Central Mediterranean Sea. This means that once Aquarius 2 comes into port, the ship will be de-flagged and will not be permitted to sail until it finds a new flag. The actions were condemned by several NGOs, denouncing a major blow to the humanitarian efforts led by the ship, which currently has 58 Lybian survivors on board.
ANDES
COLOMBIA: Colombia's House of Representatives heard an unusual proposal last Tuesday when congressman Juan David Vélez asked the president to denounce the Venezuelan government for violations to Colombia's sovereignty. Vélez reported more than 90 alleged incidents in which Venezuela's military forces "assassinated, hurt and stole from Colombian citizens, violating their human rights." Venezuela claimed that many of those incidents happened in response to the war on drugs.
PERU: Peru's Attorney General announced Saturday that it will start investigating former president Pedro Pablo Kuczynski, accused of bribery and vote-buying, in order to avoid a second impeachment vote earlier this year. Kuczynski resigned earlier this year after he was implicated in the widespread corruption scandal known as Operation Carwash. Investigations have also begun for current vice-president Mercedez Aráoz and four other congressmen under the same charges.
SOUTHERN CONE
CHILE: On Friday, Pope Francis accepted the resignation of two more Chilean priests. The resignations came after a widespread scandal of alleged pedophilia and the church's alleged cover-ups of the wrongdoings. With Friday's announcement, the total number of priests that have resigned rose to seven but the Vatican did not provide any explanation.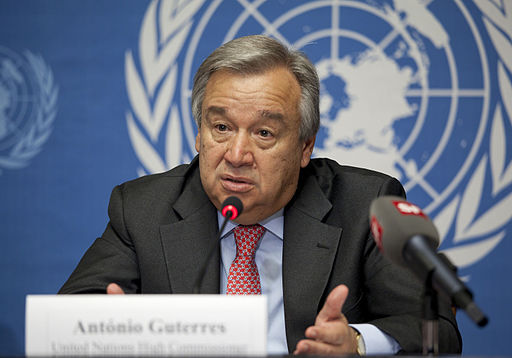 September 21, 2018
> Staff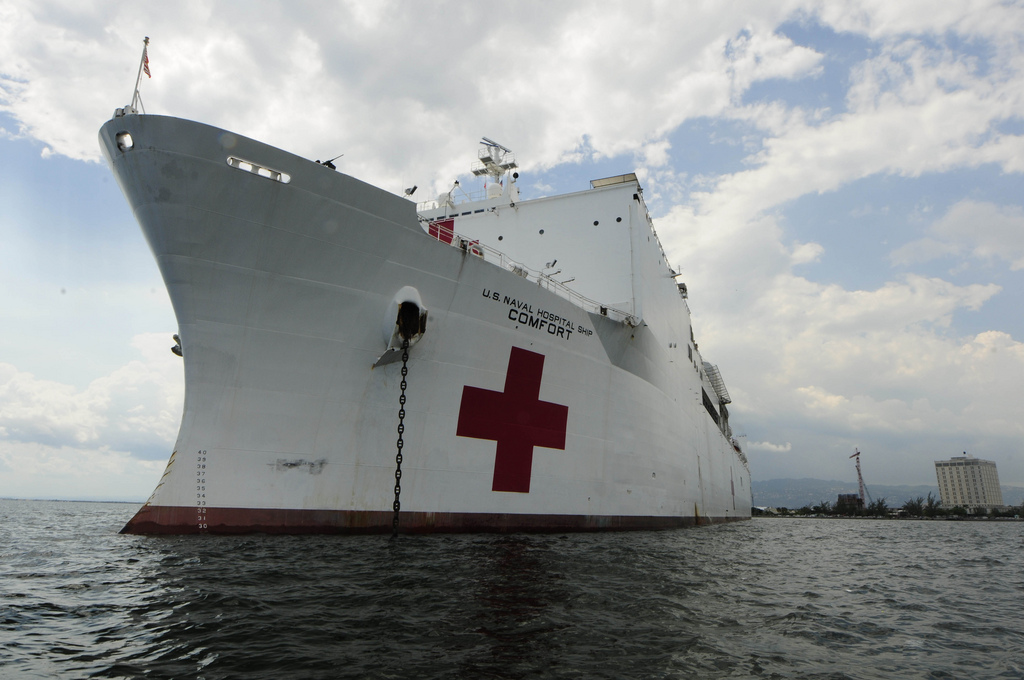 September 25, 2018
> Staff