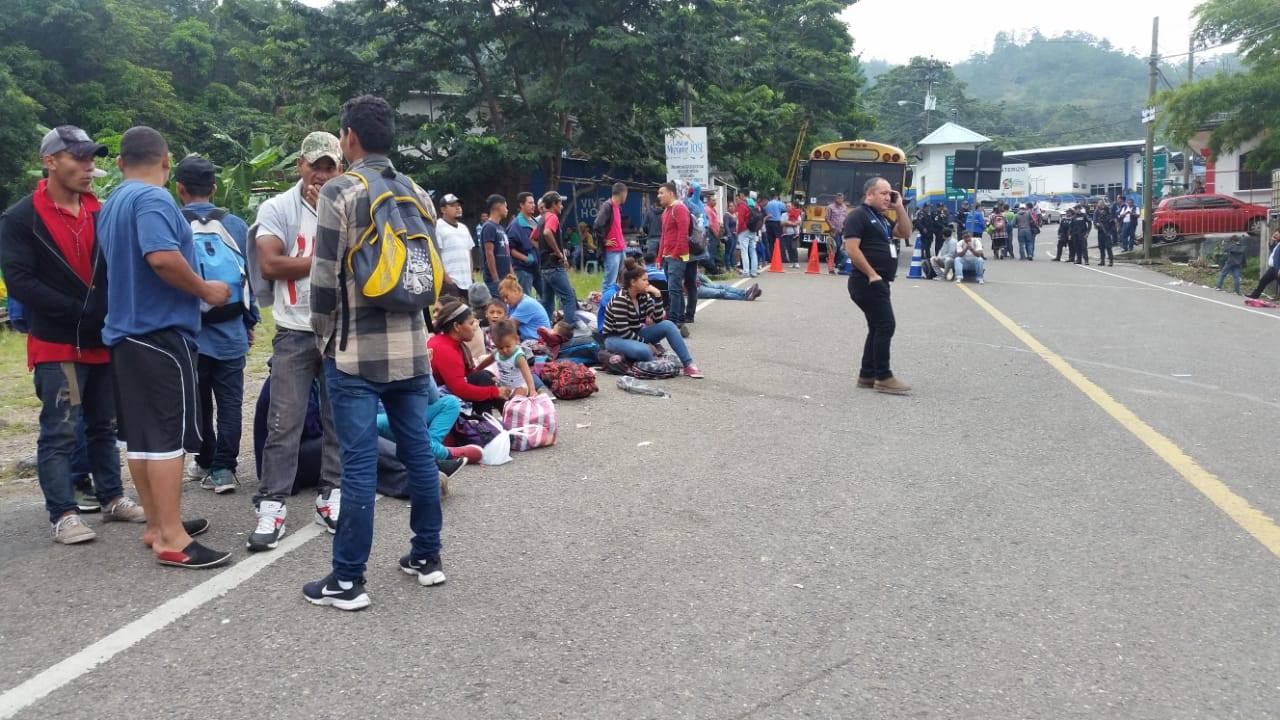 The immigrant caravan making its way through Guatemala. Photo from Noti7 via Facebook.
President Trump Threatens Honduras to Stop Immigrant Caravan
October 17, 2018
By Staff
TODAY IN LATIN AMERICA
UNITED STATES : As a caravan of some 2,000 Honduran immigrants continues its march to the United States through Guatemala, President Trump tweeted yesterday that if the caravan was not halted by Honduras' government, the United States would stop providing Honduras with money or aid. Trump made a similar threat over an earlier caravan in April, but did not follow through.
Honduran President Juan Orlando Hernández has previously defended migrants, stating that "migration is a human right" at a speech in September at the U.N. General Assembly. The immigrants in the caravan, which originated in Honduras, were escorted by Guatemalan police after resting and restarting their journey yesterday. Originally, the caravan started as 160 migrants that departed from San Pedro Sula.
If it successfully crosses Guatemala and reaches Mexico, immigrants will have to meet Mexican immigration requirements, as Mexico's immigration authority warned late Monday. In most cases, Hondurans need visas to visit Mexico.
HEADLINES FROM THE WESTERN HEMISPHERE
NORTH AMERICA
UNITED STATES : An investigation into purchasing irregularities and possible fraud in Puerto Rico's capital, San Juan, led to the FBI raiding government offices yesterday, seizing documents and other items. The special agent in charge also told reporters that authorities are looking into possible obstruction of the investigation.
MEXICO : A group of parents gathered in front of a kindergarten in Mexico City on Tuesday to denounce the alleged sexual abuse of more than 30 children by one of the kindergarten's teachers. The day before, the parents protested outside of the Central Prosecutor's Office for the Investigation of Sexual Offenses.
CARIBBEAN
CUBA : Cuban diplomats protested by shouting and banging on tables at the Economic and Social Council chamber of the United Nations. During an event organized by the United States to call for the release of the political prisoners on the island, Cuba's U.N. Ambassador Anayansi Rodríguez demanded the U.S lift the economic blockade against the island and called the meeting a "new chapter in the long list of aggressions against Cuba."
CENTRAL AMERICA
NICARAGUA : Nine protesters were sentenced to 15 to 24 years in prison after being found guilty of terrorism on Oct. 3. They were charged with holding and carrying firearms and ammunition; their sentence was read on Monday. Meanwhile, thirty people were freed yesterday after they were arrested during the anti-government demonstration on Sunday in capital city Managua.
GUATEMALA : The government of President Jimmy Morales has denied or revoked 14 visas of the staff working for the U.N.-backed anti-corruption commission. Amongst those affected are colombian lawyers that head investigations against politicians involved in alleged briberies and illicit electoral financing.
EL SALVADOR : The General Attorney's Office issued an arrest warrant against former President Mauricio Funes, who's an asylee in Nicaragua, after he was linked to a new case of corruption. Alongside the former General Attorney Luis Martínez, he will be charged with 10 crimes. Funes is currently in trial for allegedly diverting $351 million during his administration.
ANDES
VENEZUELA : An explosion at a power station in the northern state of Carabobo Monday night left about half of Venezuela without power. As of yesterday morning, some residents posted on Twitter that they were still without power. The blackout affected at least 11 of Venezuela's 23 states. In July, capital city Caracas experienced a massive power outage, an occurrence much more common in rural areas of the economically-strapped country.
PERU : Four people close to former presidential candidate Keiko Fujimori, including two of her top advisers, were arrested Monday night. Fujimori was arrested last week for allegedly hiding illegal campaign contributions from the Brazilian construction company Odebrecht. Her advisors Pier Figari and Ana Herz were detained while marching with about 1,500 people to demand Fujimori's release. Keiko Fujimori's father and former Peruvian president, Alberto Fujimori, was reordered to prison earlier this month when Peru's Supreme Court overturned his pardon.
SOUTHERN CONE
ARGENTINA : Elisa Carrió, an Argentine deputy and co-founder of the political coalition Cambiemos, which helped elect President Mauricio Macri, filed a request to impeach Minister of Justice Germán Garavano. The impeachment request comes after Garavano said an "ex-president" should not be in jail, which Carrió took to mean ex-President Cristina Fernández de Kirchner, who was charged in a bribery scandal last month.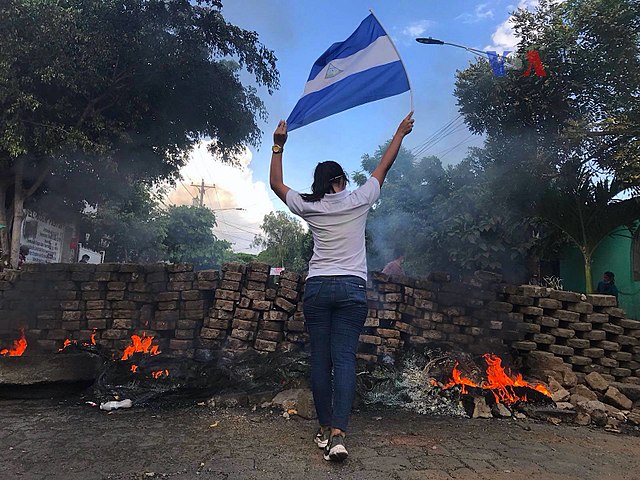 October 16, 2018
> Staff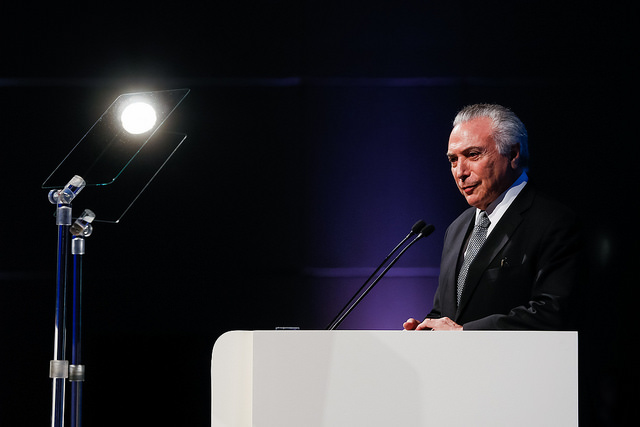 October 18, 2018
> Staff