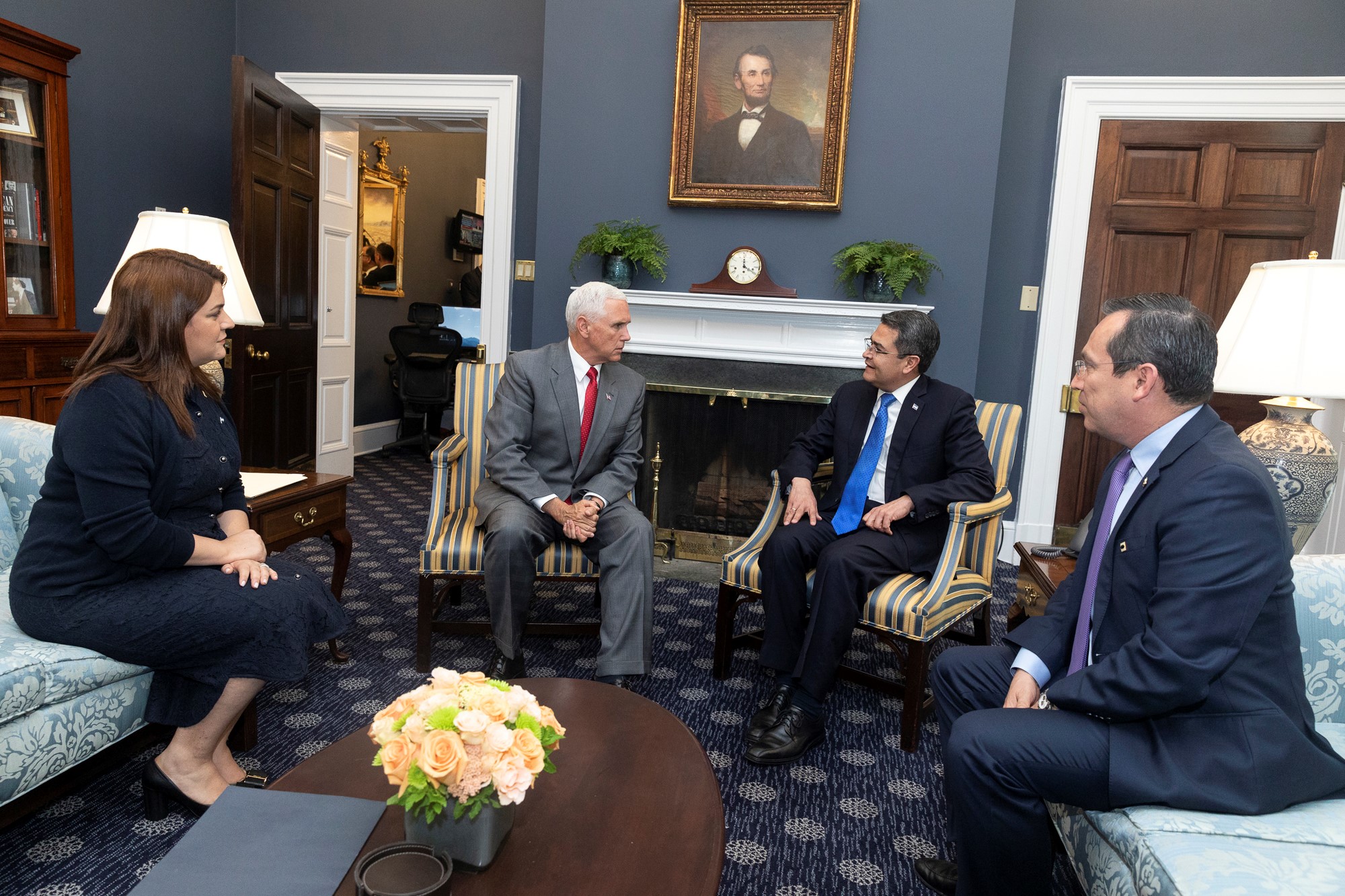 Official White House photo by Andrea Hanks
Migrant caravan mourns death in Chiapas
October 24, 2018
By Staff
TODAY IN LATIN AMERICA
MEXICO: The immigrant caravan stopped in the Mexican town of Huixtla yesterday to mourn the death of one of its travelers, who had died in a road accident. Blistered, sunburnt and covering themselves with blankets and plastic, many members of the caravan seem to be developing respiratory problems as they rested in a rain-drenched square in the state of Chiapas.
Back in Washington D.C., Vice President Pence defended President Trump's statements that potential Middle Eastern terrorists were part of the caravan. During his remarks, Pence incorrectly stated the amount of terrorists or suspected terrorists apprehended at the southern border. Trump also acknowledged at an Oval Office bill signing that there was no proof of his allegations. Despite Trump's accusations, the caravan has remained peaceful.
HEADLINES FROM THE WESTERN HEMISPHERE
NORTH AMERICA
MEXICO: With Hurricane Willa roaring over Mexico's Pacific Coast, over 4,250 people were evacuated from their homes, and 58 shelters were set up for evacuees yesterday afternoon. Winds of 120 mph were recorded in Mazatlán as the hurricane neared the coast, potentially affecting major resort areas, fishing villages and farms. The hurricane also passed through the Islas Marías, which house a federal prison, although federal authorities have not given a statement on the conditions of the prison and its inmates. A decree of "extraordinary emergency" was declared for 19 municipalities in the states of Nayarit and Sinaloa.
MEXICO: A new report from the Organization for Economic Cooperation and Development found that the difference of academic results between affluent and disadvantaged students in Mexico is equivalent to two years of schooling. Though there has been improvement, Mexico continues to be in the group of countries with the lowest test performance results.
CARIBBEAN
PUERTO RICO: The Puerto Rican government will challenge the five-year fiscal plan approved yesterday by the federal control board that oversees the island's finances, which will cut funding for public services and pensions as well as increase the fees for the University of Puerto Rico. On Twitter, President Donald Trump said he won't allow the hurricane disaster recovery funds to be used by "inept" politicians for unpaid obligations.
HAITI: President Jovenel Moïse replaced the head of his cabinet, the secretary general of the presidency and 16 consultants in response to the ongoing PetroCaribe corruption scandal. According to an investigation by the Senate back in August, government officials had allegedly embezzled $3.8 billion in connection with PetroCaribe, a Venezuelan-led oil alliance between Venezuela and Caribbean countries, including Haiti. The purge came after several weeks of public protests, with one demonstration resulting in an attempted attack against Moïse.
CENTRAL AMERICA
HONDURAS: President Juan Orlando Hernández announced the launch of a family agriculture program yesterday that will create 5,500 temporary jobs as an immediate solution to the immigration crisis in the country. During a press conference, he also spoke of a six-step plan to help immigrants, which includes measures for a safe return to their country and work opportunities.
ANDES
PERU: President Martín Vizcarra vetoed a law that would have allowed ex-president Alberto Fujimori to avoid prison in exchange for house arrest. The so-called "Fujimori law" would have benefitted some elderly prisoners, including Fujimori, who is 80 years old. Peru's opposition-led Congress quickly advanced the law days after Fujimori was ordered back to prison earlier this month. He was granted a presidential pardon last year due to his health while serving a 25-year sentence for ordering two death-squad killings in 1992.

COLOMBIA: An indigenous teacher and social leader named José Domingo Ulcué Collazos was shot to death Monday night as he rode his motorcycle in the town of Santander de Quilichao in Cauca, where he taught ethics. Luis Kankui, the senior adviser of the National Indigenous Organization of Colombia, condemned Ulcué's killing and demanded an investigation into the crime.
SOUTHERN CONE
ARGENTINA: For the first time in 20 months, Argentina posted a trade surplus in September, according to the National Institute of Statistics and Censuses of the Argentine Republic. Argentina's exporters have benefitted from the devaluation of the peso, leading to the $314 million surplus. The peso has lost about half of its value against the U.S. dollar so far this year. In response to the devaluation, the International Monetary Fund (IMF) increased Argentina's bailout package to $57.4 billion in September, the largest in the IMF's history.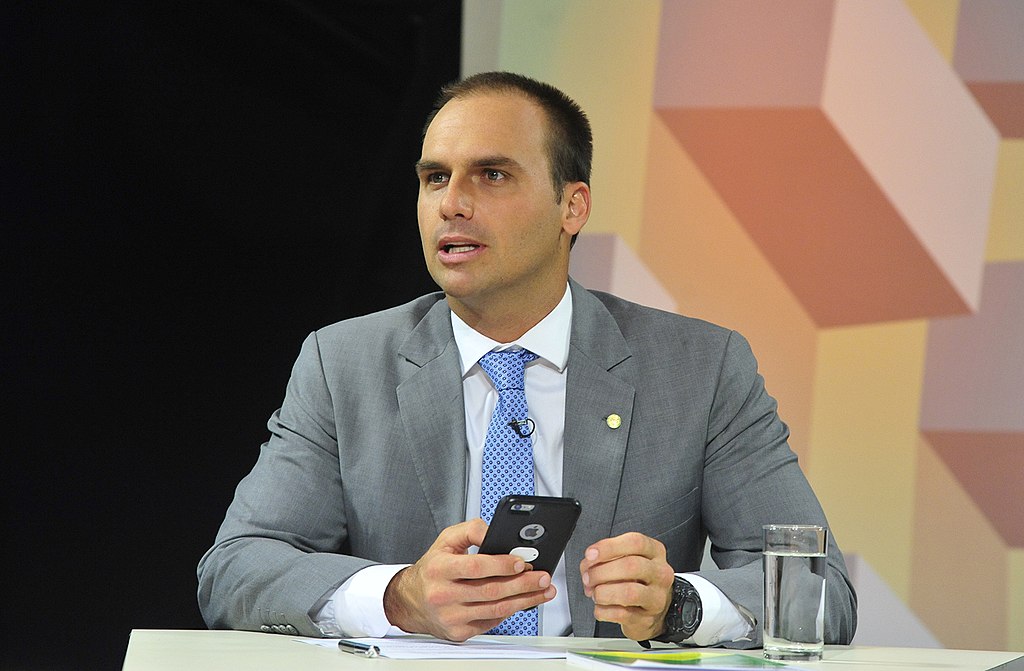 October 23, 2018
> Staff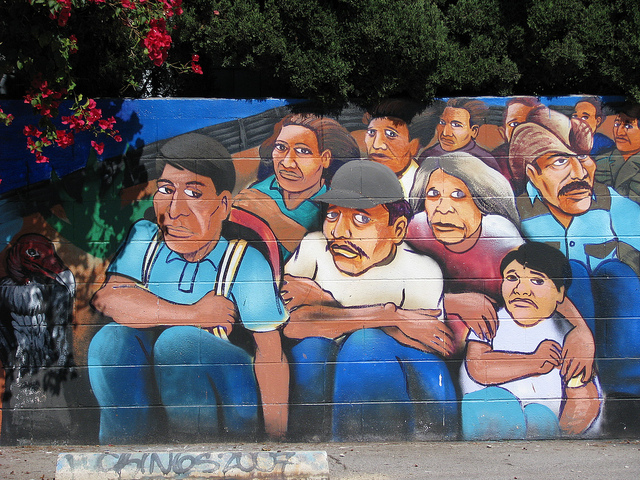 October 25, 2018
> Staff