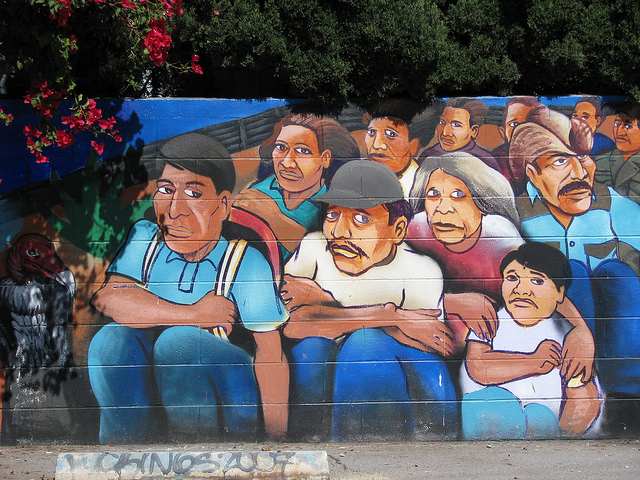 A mural in the U.S. depicting Latin American immigrants

Photo by : Claumoho via Flickr (CC by 2.0)
Venezuela Denies Funding Caravan
October 25, 2018
By Staff
TODAY IN LATIN AMERICA
THE CARAVAN : Yesterday Venezuelan President Nicolás Maduro blasted U.S. Vice President Mike Pence over comments that Maduro's government is responsible for funding the caravan of thousands of Central American migrants traveling to the United States. Pence claimed that Honduras' president had told him that Venezuela was financing leftists who had organized the caravan. He provided no evidence to back the claim.
Meanwhile, a pitbull called "Bolillo," named after the Mexican staple bread which has become its main diet, has become an unlikely mascot for the caravan. The group is now in Chiapas, Mexico where yesterday police pulled migrants out of buses in the caravan. None were arrested but had to continue their journey on foot.
HEADLINES FROM THE WESTERN HEMISPHERE
CARIBBEAN
CUBA: 14 U.S. diplomats stationed in China, believed to have been victims of "sonic attacks," don't have the same injuries as the diplomats pulled from Cuba, according to the State Department. In 2017, U.S diplomatic personnel in Cuba suffered injuries from unknown causes and President Donald Trump pointed at Cuba as responsible for the attack. The State Department said the investigation is still ongoing.
CENTRAL AMERICA
NICARAGUA: At least 558 people remain imprisoned in Nicaragua for participating in the demonstrations against President Daniel Ortega, according to a report by the organization Civic Alliance for Justice and Democracy. Families of the imprisoned people denounced they are victims of psychological torture and are living in inhumane conditions within the prisons, with limited access to food and water, and no heat services.
HONDURAS: A new group of Honduran immigrants, of around 1,500 people, entered Guatemala and are crossing the northwest side of the country on their way to the border with Mexico. The group, which includes children and women, is traveling by foot and is receiving medical assistance from personnel of the Attorney for Human Rights of Guatemala.  
ANDES
VENEZUELA: Lawmakers from the United States and Venezuela sent a Harvard-educated mediator to Caracas yesterday, in hopes of negotiating some form of settlement between the Nicolás Maduro government and various opposition factions. Jim Tull, whose trip is being funded by the Norwegian Centre for Conflict Resolution, is credited with helping to ease tensions following the 2002 coup that temporarily removed Maduro's predecessor and mentor, Hugo Chávez, from office. Neither the State Department nor the White House have yet endorsed the mission.
SOUTHERN CONE
BRAZIL: From his prison cell in Curitiba, former President Luiz Inácio Lula da Silva published an open letter yesterday, urging voters to turn out against the "fascist adventure" of a Jair Bolsonaro presidency this Sunday. The letter did not mention Bolsonaro by name, instead referring to the far-right frontrunner as the "candidate of the moneyed and powerful." Da Silva, who was heavily favored to win another term, prior to being barred from running due to controversial corruption charges, asked his supporters to back former São Paulo Mayor Fernando Haddad.
ARGENTINA: Yesterday police fired rubber bullets, tear gas, and water cannons into the crowd of thousands of protestors that gathered outside the capitol in Buenos Aires. In order to meet the terms of a record-setting $57 billion International Monetary Fund line of credit, President Mauricio Macri has pledged to increase taxes and severely reduce public spending.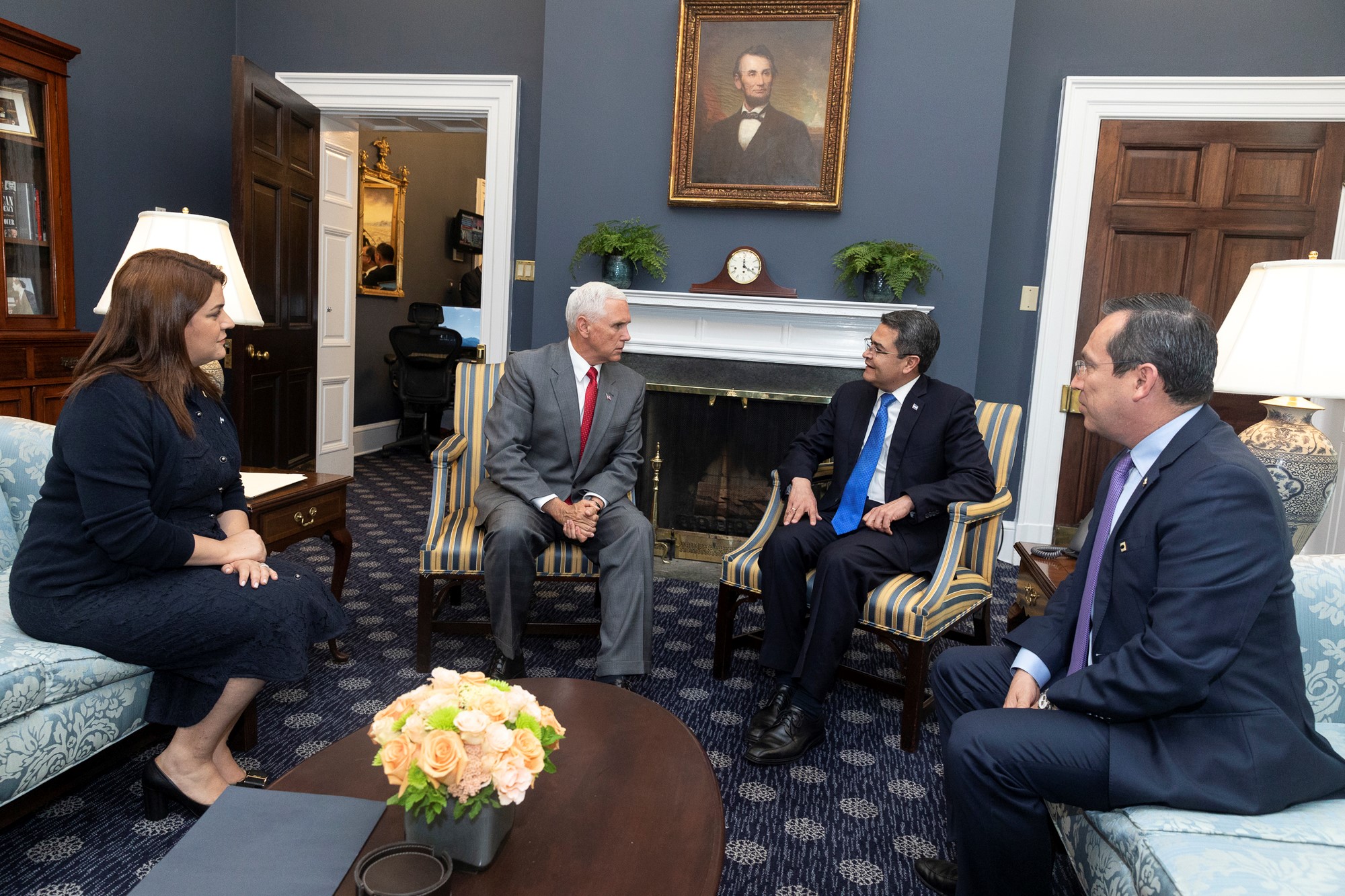 October 24, 2018
> Staff