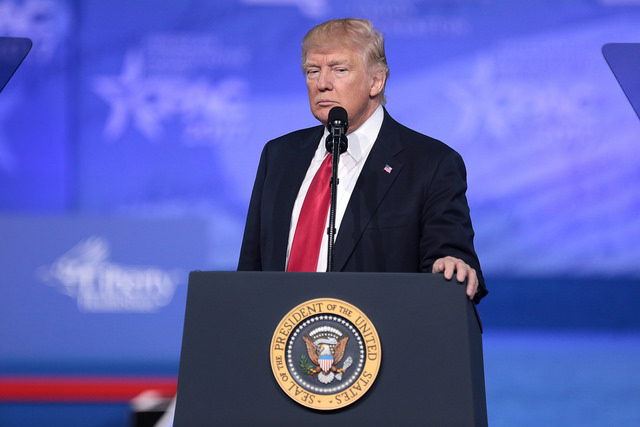 President Donald Trump said he wants to issue an executive order that would end birthright citizenship. Photo by Gage Skidmore.
Trump says he will end birthright citizenship
October 31, 2018
By Staff
TODAY IN LATIN AMERICA
UNITED STATES: President Donald Trump told Axios yesterday that he plans to sign an executive order that would remove birthright citizenship. His comments came days before the midterm elections, as Trump ramps up his anti-immigration rhetoric. Under the 14th Amendment of the Constitution, children born in the United States are recognized as citizens. Throughout U.S. history, this has included children of non-citizens and unauthorized immigrants. If Trump issues the executive order, it would set off a constitutional debate in the courts.
Trump's statement was met with widespread condemnation, including from Speaker of the House Paul Ryan, who said that the president does not have the power to change a constitutional amendment through executive order. Other Republicans in Congress fell short of condemning Trump's statement, including Sen. Chuck Grassley, who said there is "debate among legal scholars" about whether 14th Amendment rights extend to children of unauthorized immigrants.
HEADLINES FROM THE WESTERN HEMISPHERE
NORTH AMERICA
MEXICO: Nine former police officers in Veracruz were sentenced to 60 years in prison for the 2014 disappearance of a man whom prosecutors say was "presumably tortured." One of the officers was a high-ranking official in the state's Public Security Department. The officers were part of a unit that allegedly orchestrated illegal detentions and disappearances when Javier Duarte was governor.
MEXICO: The second caravan from Honduras, with more than 1,000 migrants, reached the southern Mexico city of Tapachula yesterday. They are following the path of the first caravan, which passed through Tapachula 10 days ago and is now in the Oaxaca state city of Juchitán. Though Central American migrant caravans are not a new phenomenon, U.S. President Donald Trump reacted sharply to these two, promising to send 5,200 troops to the U.S.-Mexico border ahead of their arrival. The issue has become a talking point in U.S. politics as the midterm elections approach.
CARIBBEAN
PUERTO RICO: A group of scientists will explore the deep waters surrounding Puerto Rico and the the U.S. Virgin Islands to learn more about coral and fish as well as the deep seafloor and the geological features related to earthquakes and landslides in the region. The National Oceanic and Atmospheric Administration (NOAA) will livestream the expedition, and the data will be transmitted in real time to a team on land.
CENTRAL AMERICA
GUATEMALA: Elbin Steiman, the mayor of Rabinal in Baja Verapaz, is wanted for the murder of his predecessor, Ángel Pérez, who died last year in a firearm attack. The National Civil Police raided Steiman's house yesterday but could not find him. Steiman's aunt told police Monday that he disappeared Oct. 17.
HONDURAS: At least 200 people were involved in three networks of corruption in Honduras' health ministry. The scandal involved overpriced medicine and medical equipment, according to the National Anti-Corruption Council. The networks are responsible for the misuse of $1,825,802 stolen between 2011 and 2016.
ANDES
COLOMBIA / U.S.: The office of Colombia's chief prosecutor says authorities are opening an investigation into U.S. coal producer Drummond Company Inc amid allegations that the Alabama-based company financed far-right paramilitary death squads. Eight of the company's current and former officials were called to testify on alleged irregular payments made to a contractor, who was found guilty of murdering two union leaders in 2001.
PERU: Thousands of Venezuelans have lined up at the Peruvian border ahead of today's deadline to acquire temporary residency. A total of 10,000 were expected to reach the border this week, according to the office of Peru's ombudsman. Peru was one of the first countries to offer temporary residency to Venezuelans. The original deadline to apply was Dec. 31, but Peruvian authorities moved it up to Oct. 31 as the number of Venezuelans in the country rose to nearly half a million. Meanwhile, in Colombia, a Venezuelan migrant was beaten to death in a mob attack in Bogotá.
COLOMBIA / VENEZUELA: Since Oct. 14, at least seven miners have been killed in the town of Tumeremo, Venezuela. The families of the victims claim Colombia's leftist guerrilla, the National Liberation Army (Ejército de Liberación Nacional, in Spanish), is responsible. The families say the ELN is "leaving dead bodies in its wake" as it expands through the region. Venezuelan authorities deny the presence of the ELN in Venezuela, but locals say they live among the guerrilla group.
SOUTHERN CONE
BRAZIL: Daniel Corrêa Freitas, a 24-year-old Brazilian soccer player, was found dead in the city of Curitiba, 200 miles southwest of São Paulo, on Saturday. The São Paulo club midfielder suffered knife wounds and was almost decapitated. Authorities have not reported any new findings of their investigation.
October 30, 2018
> Staff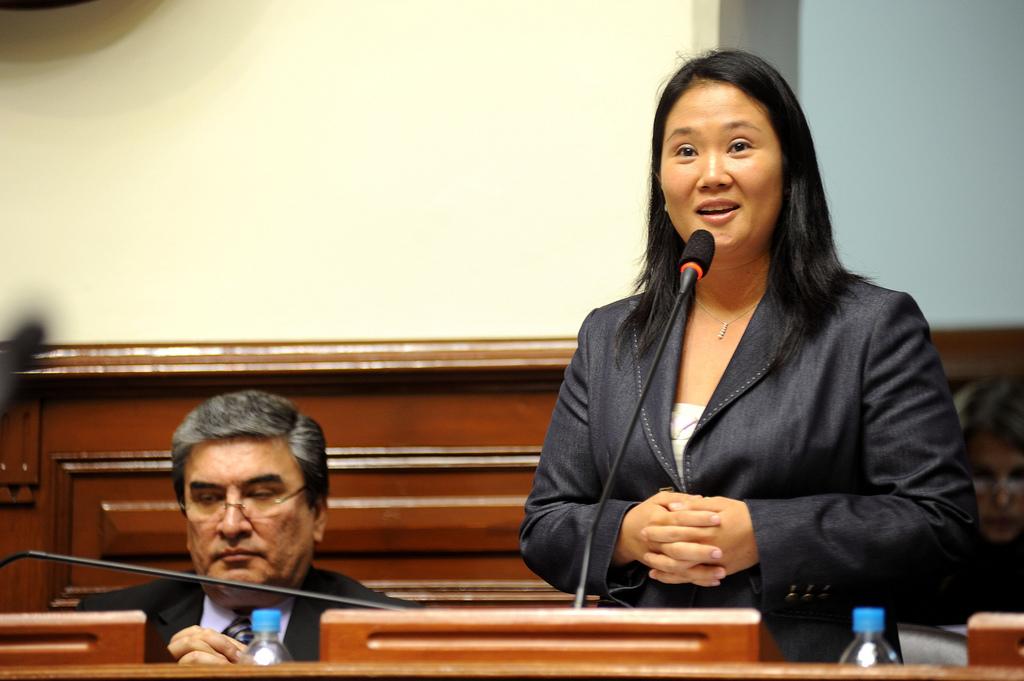 November 1, 2018
> Staff