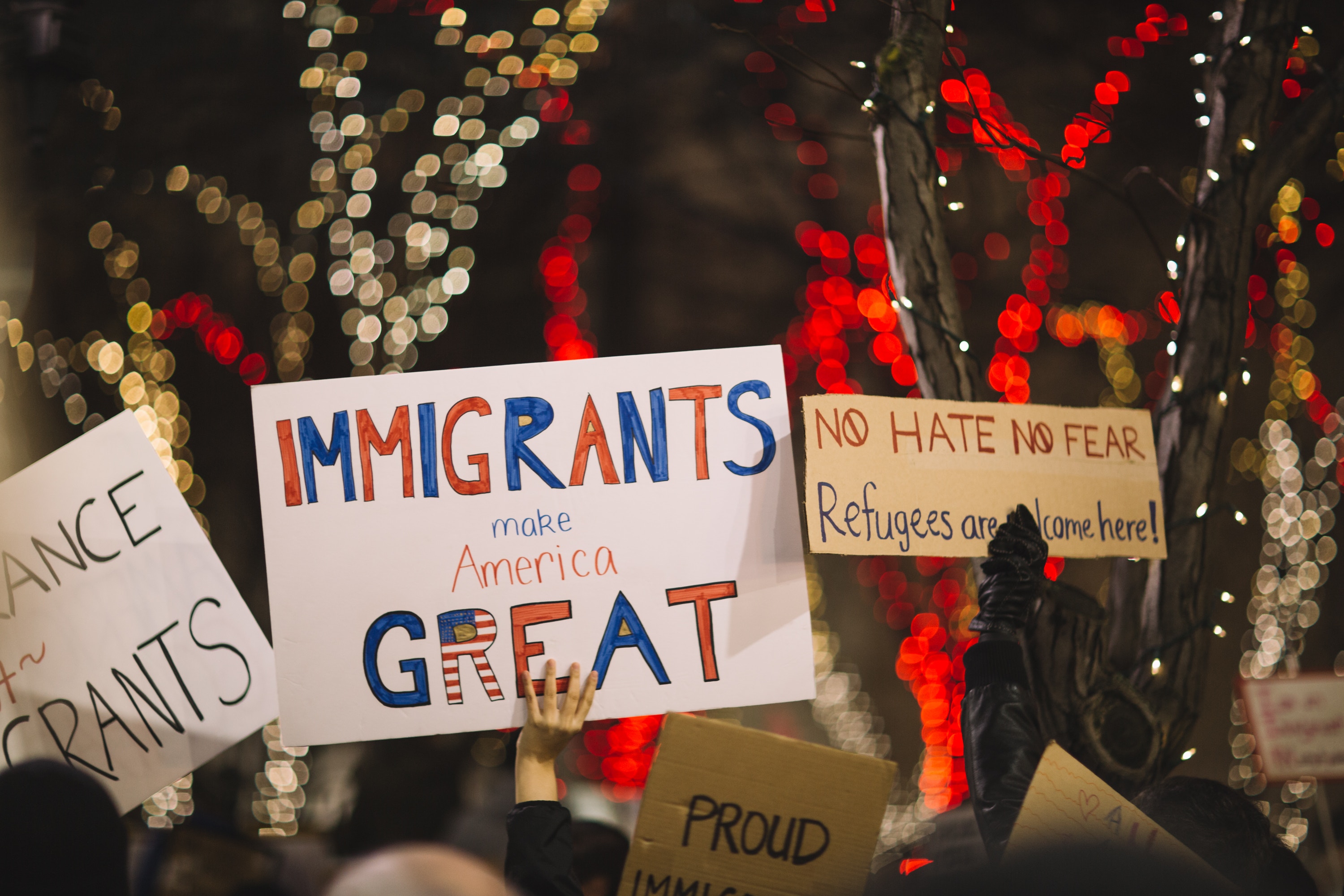 Photo by Nitish Meena on Unsplash
Immigration Attorneys Challenged As More and More Children Need Legal Representation
NEW YORK- Lawyers at the Safe Passage Project in Manhattan are juggling more open immigration cases than ever before—and all of their clients are under the age of 21.   
The pro bono legal organization is not alone; its counterparts throughout New York City are experiencing a high volume of asylum cases, an increasing number of which involve children. According to U.S. Customs and Border Patrol, over 50,000 unaccompanied minors crossed the U.S.-Mexico Border in 2018. Data from the Office of Refugee Resettlement shows that New York State hosts the fourth largest population of undocumented children in the U.S. after California, Texas and Florida. More than 1,300 undocumented children are living with family members or other government-approved sponsors in New York City.
The increase is due in part to a growing number of individuals, mainly from Central America, who are fleeing violence in their home countries. However, it is also an effect of the current presidential administration's attempt to limit entry into the U.S.—often at the expense of children and their families. 
In April, the Trump administration announced a "zero-tolerance policy" toward individuals who cross into the country illegally. The President has since said that undocumented immigrants threaten poor Americans by creating competition for their jobs, threatening safety and placing pressure on schools and health services. He said that detaining these individuals was necessary because of the risk that they would disappear into communities across the U.S.    
Unlike previous administrations, where undocumented immigrants were rarely criminally prosecuted, the "zero tolerance" policy requires that all those who cross the border illegally must appear in criminal court. Although family separations officially ended in June, the administration continues to prosecute undocumented immigrants, leading to an overcrowding of detention facilities and an increase in wait times for hearings.

Anne Pilsbury, executive director of Central American Legal Assistance in Brooklyn, said in an email that detaining children and families at the border makes it far more difficult for lawyers to access them and prepare asylum cases in their defense. This, said Pilsbury is "exactly what the administration intends."
"The zero-tolerance policy was an incredible black eye for the administration," said Gui Stampur, deputy executive director of the Safe Passage Project. "It is one of the most inhumane policies we have seen yet."
While adults can stay in detention centers for an indefinite period of time, a court decision known as the Flores Settlement stipulates that children can only be held for 20 days. As a result, more than 2,500 children were separated from their parents this past summer, according to a New York Times article.The separations provoked outrage within the legal community.
"We're angry that this is happening," said Esther Kao, communications associate at the Bronx Defenders. "It's just one of the most terrible forms of violence that this administration has shown against the immigrant community."
"Taking children from their parents as a deterrence is bad policy," said Jojo Annobil, executive director of an organization that trains recent law school graduates in immigration law to later match them with non-profits. "It is inhumane and should not be tolerated in America."
Stampur said that a major problem within the judicial system is the quotas Attorney General Jeff Sessions imposed to decrease the backlog of immigration cases. Immigration judges are now required to complete 700 cases per year. A spokesperson from the Mayor's Office of Immigrant Affairs, or MOIA said that over 10,000 asylum cases for children were opened in New York City alone in 2018, and only 4 percent of them have been resolved.
"I would liken it to a kind of 'assembly-line justice,'" said Stampur. He believes that  the administration's demands are making it difficult for judges to give each case the consideration it deserves.
Representing children also poses unique challenges. Annobil of Immigrant Justice Corps said that attorneys have to keep in mind both the needs of parents in detention and what is best for the child. Without the ability to communicate with the parents, counsel has to rely on the child for the details of the case, but "It's difficult to tease information out of a 4 year old," said Annobil.
Additionally, said Stampur, many of these children have experienced traumatic events, such as sexual violence or a family member's death. It can be difficult for the lawyers to make sense of the children's stories. "They don't necessarily know everything that happened, or perhaps they don't want to remember it because it was so terrible."
Since the summer of 2018, Safe Passage Project has taken on 62 cases of separated children, most of them from Guatemala, Honduras and El Salvador. According to Stampur, all of these children have been either released or reunited with their families. The organization is hiring more lawyers and hopes to represent 2,000 undocumented children by 2020.   
In September, New York City Mayor Bill De Blasio allocated $ 4.1 million to provide legal assistance to unaccompanied and separated children. The funds will be divided among a number of organizations in the city, including the Safe Passage Project, the Bronx Defenders, Immigrant Justice Corps, and Central American Legal Assistance, according to a MOIA press release.  
Many of the organizations praised De Blasio for his actions. Stampur said that he hoped other areas of the U.S. would follow De Blasio's lead in supporting immigrant children and their families. 
"The decision was courageous and bold," added Annobil, who said that the funding would not affect Immigrant Justice Corps. "A city of immigrants not shirking its responsibility to marginalized immigrants."
Others say that the mayor's funding does not go far enough.
"We hope for more radical changes," said Kao. "Allocating money is a good first step, but there has to be more that's done."   
The Bronx Defenders is a member of the New York Immigrant Family Unity Project, or NYIFUP, a coalition of three New York City legal providers that defend immigrants detained by Immigration and Customs Enforcement, known simply as ICE. ICE arrests in the city have increased from an average of 136 to 254 per month since President Trump took office.
Kao says that the Bronx Defenders hope that one day ICE will be abolished, and that the U.S. will no longer detain immigrants.
In the meantime, one goal could be the recognition of immigrants as individual human beings rather than part of a mass movement across the border. Pilsbury said that she wished members of the public would take the time to educate themselves about the countries that immigrants come from and the situations they faced there.   
Said Stampur, "To me, immigrants made America great, make New York great, and distinguish New York as the city it is."
Emilia is pursuing a dual master's in Journalism and European and Mediterranean Studies at NYU. She graduated from Bryn Mawr College with a degree in English and a minor in Italian Studies. Her work has been published in The Poughkeepsie Journal, Hudson Valley News, and Borgen Magazine, and she is an editor at the New York Transatlantic.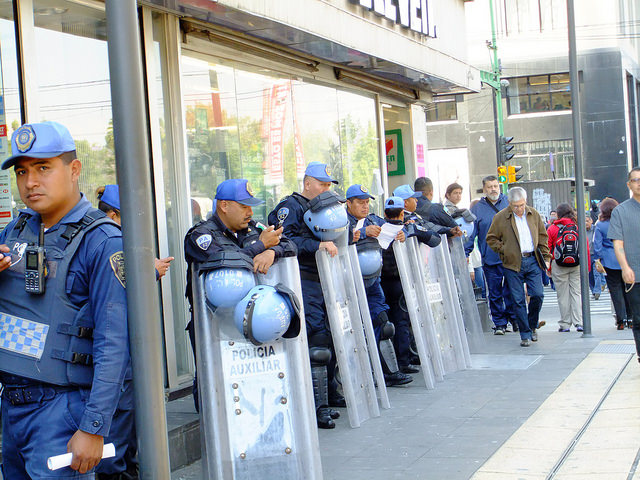 December 6, 2018 > Staff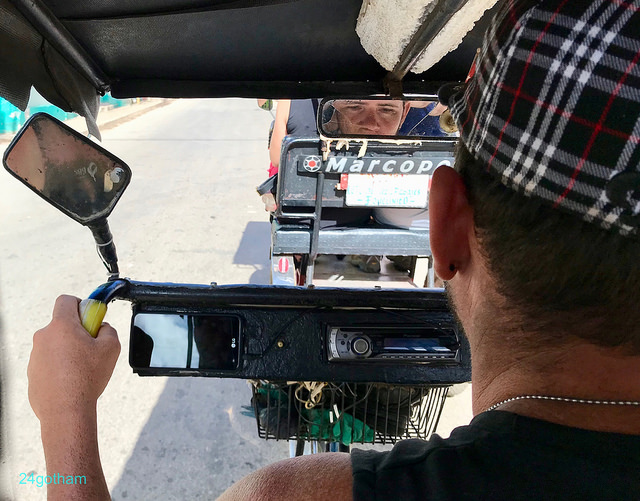 December 7, 2018 > Staff